W Design, based in New York, NY, ushered in the next tectonic shift in Wallets Wallé. The world's first smart modular wallet is designed for all sorts of needs from a wallet to different lifestyles. There are 4 versions of Wallé – Basic, Power, PRO, and PRO Navi.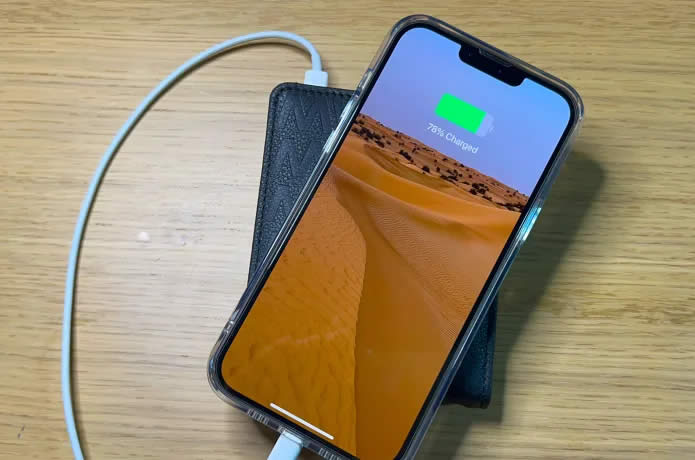 Wallé Power is the world's first wallet with an integrated 3000 mAh power bank that delivers high-speed power via an 18 W USB-C connection, an integrated Apple Air Tag, a SIM memory card in the technical drawer, a micro SD card with a SIM eject tool. In addition, it adds a backlit makeup mirror and scrapbook on the back. The Air Tag makes it possible to track the wallet's GPS signals even in places where it cannot penetrate, for example, elevators, basements, and narrow spaces.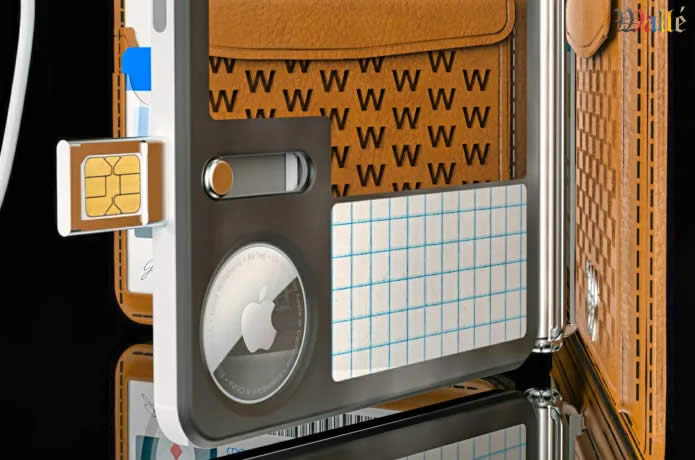 Wallé PRO is tailored to the crypto-currency generation, which includes the world's first biometric secure crypto-currency wallet with fingerprints. PRO also adds a customizable Always On e-paper display from the cross-platform iOS and Android app. Secured by the most advanced crypto-accelerated BLE 5.0 microprocessor.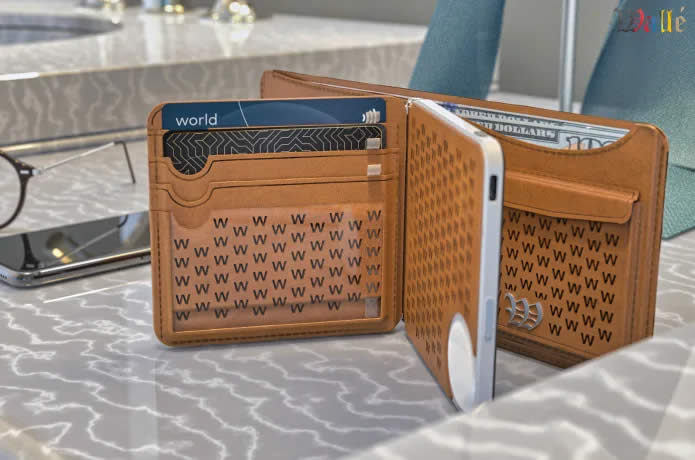 Wallé PRO Navi adds GPS and cellular functions to the PRO model, as well as up to 512 GB of fingerprint-protected memory so that the connection is disconnected for the first time at the hardware level without your fingerprint. Supports the embedded SIM card for more security, with all data and fees paid for 2 years. Integrated GPS and cellular radio enable users to remotely monitor, deactivate and/or delete Wallé PRO Navi just in case.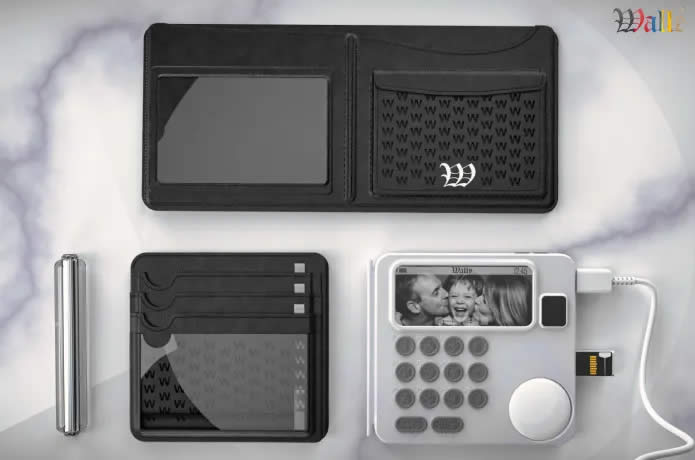 Wallé's Co-Founder and innovator Nancy Vega says, "It's been forever since a wallet was securing cash and a few cards. We had iterative developments over the course but look where technology has moved! The classic 'wallet' is from the telephone's generation & today we are living in the smartphone world. We've moved from cash to cards. Cards to apple pay/google pay etc., and now we are en route to Crypto-Currency. So how about a wallet that supports everything."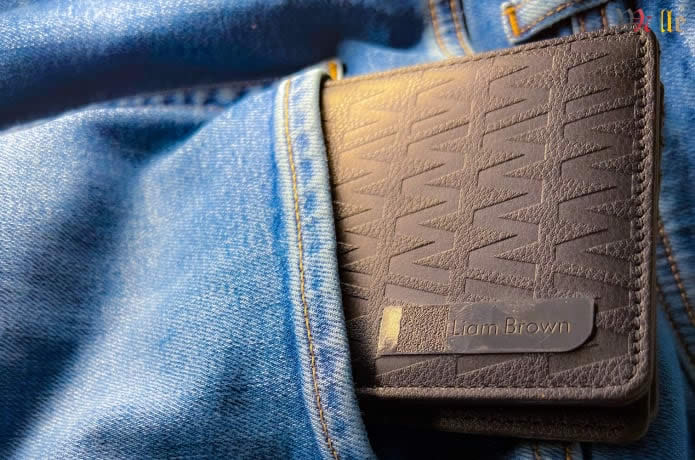 Wallé has special pull loops for card pockets for easy removal of the cards and is made from high quality, full-grain vegetable-tanned leather from an Italian tannery, currently available in tan and black. All Wallés are built around a magical 5-slot spindle that allows Wallé to be upgraded and customized with the upcoming flaps that dramatically improve what a "wallet" can do!
Images source: indiegogo.com