Holidaying in some far-flung island is probably the best way to de-stress. Spin the globe, pick a spot and odds are good you'll alight on the colour blue: 71% of the Earth's surface is covered with water. Nothing beats the idea of relaxing in a remote land floating amid endlessly stretching water.

Islands provide the perfect outing destination whether be it a romantic getaway, or a relaxing sojourn. Even the kids seem to enjoy the tropical islands with unending sun and sand. Here is a list of the top 10 spectacular islands of the world!
Bora Bora Island, Tahiti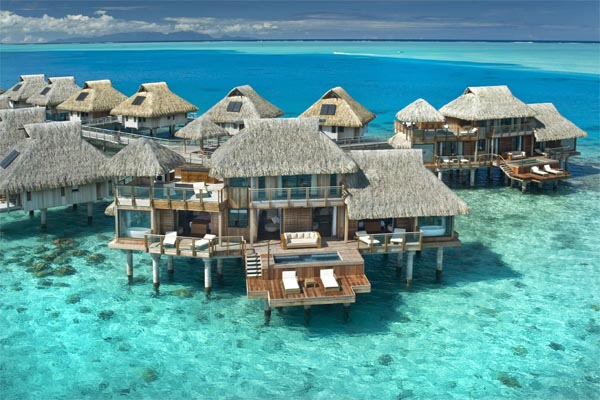 Seclusion, luxury, nature and the horizon-less blue describes Bora Bora. It is the leading destination of the French Polynesian cluster of the island in the South Pacific Ocean. If 'blue' is a word carelessly used by you to express stress then a visit to this island will change that perspective of your's forever. Turquoise is the colour which rules here with towering rainforests and iconic 'floating' bungalows. Though considered a honeymooners' hotspot Bora Bora also offers a whole array of water sports like snorkelling and scuba diving.
Kaua'i (United States)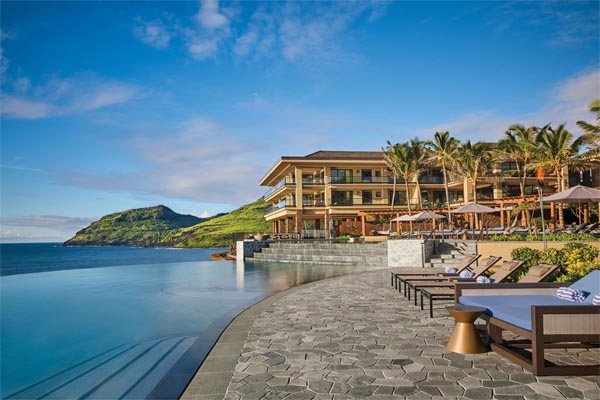 With a red-hot origin story as an active volcano, Kaua'i's lava tubes are just the start of the island's searing beauty.
The native forest here provides habitat for bird species that only live in the Hawaiian islands, and a trip into the wilderness reveals hanging valleys and towering waterfalls above crystal-clear freshwater pools.
The most spectacular wilderness on Hawaii's "Garden Island" flanks the Nā Pali Coast, which intrepid hikers can reach via a challenging trail known as one of America's toughest walks.
Galapagos – The Spectacular Islands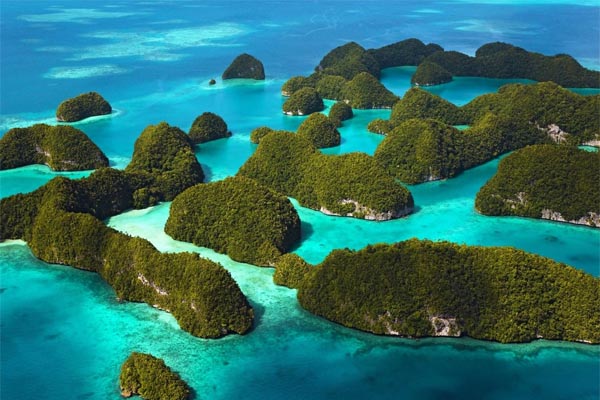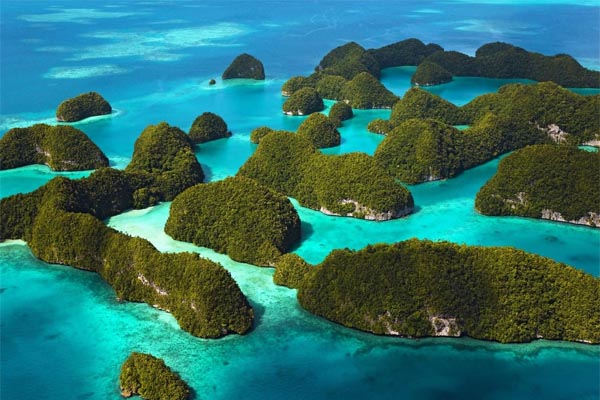 Obviously, this island does not need any introduction. The contribution of Galapagos in framing up of Darwin's –"The Theory Of Natural Selection" is known by all. If the travel bloggers' and videographers' records' are to be believed then people who set foot here cry while leaving the island.
It is very easy to fall in love with the unique animals found nowhere else in the world. Watching a hundred thousand varieties of living beings existing peacefully without human disturbances in the 'moonland' type volcanic geography is once in a lifetime experience
Palawan, Philippines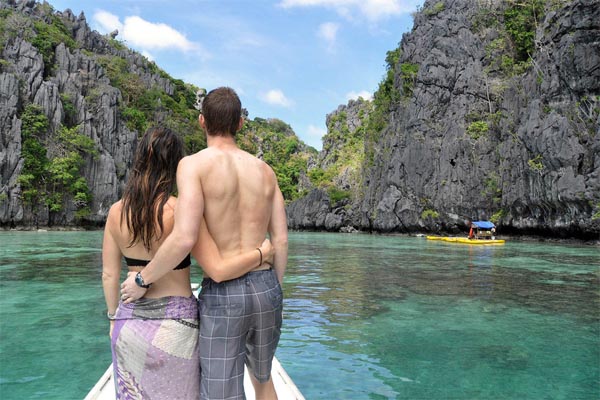 Protected within the UNESCO-listed Palawan Biosphere Reserve, the island of Palawan is a gorgeous haven of pale sand and clear water. Rugged cliffs and mangroves are scenic foils for Palawan's many secret beaches, from the coves of El Nido to this exclusive paradise getaway.

But the island's most remarkable hiding place might be in Puerto Princesa Subterranean River National Park, a UNESCO World Heritage Site where an underground river slips through a maze of limestone caverns.
Capri, Italy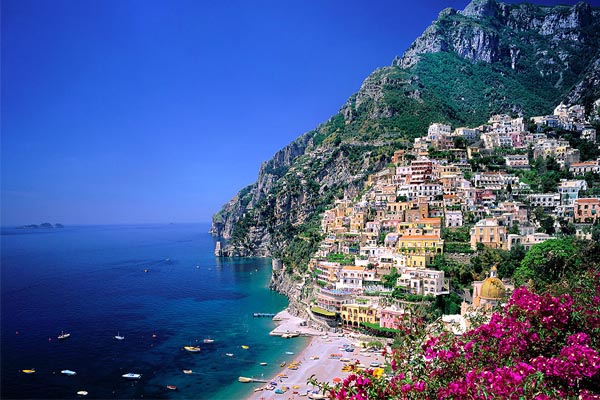 Go to visit Capri once and there is a heavy chance you may never want to leave. This is that dream place in our imagination which has an unsustainable perfection about it. Its legendary beauty grasped the kings, artists, popular personalities and the common man alike. History, art and culture form the heart and soul of Capri. It is a magnificent island with exotic villas and mysterious caves which opens and closes with the tides.
Komodo Island (Indonesia)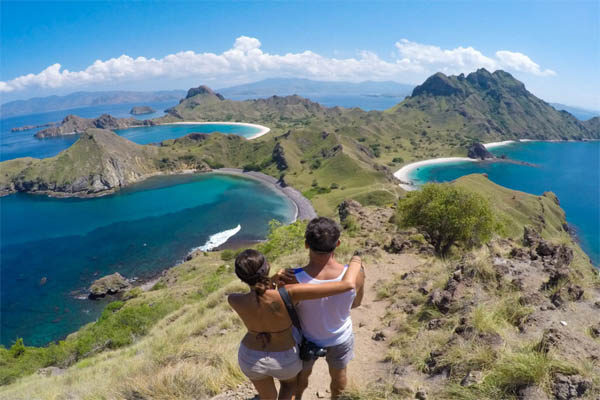 From a lipstick-pink beach to free-roaming lizards, Komodo Island is a topsy-turvy tropical paradise pulled straight from a fever dream. Here, thorny savanna rolls towards a shoreline lapped by crystalline water, dramatically varied ecosystems that provide shelter for oddball wildlife.

The island's most famous residents are Komodo dragons, slow-moving creatures with sharp teeth and deadly venom. Coral reefs are a spectacular habitat for pygmy seahorses and the surreal-looking blue-ringed octopus, and lucky divers might spot Omura's whales or rare dugongs, marine mammals that spend their days grazing on seagrass.
Santorini, Greece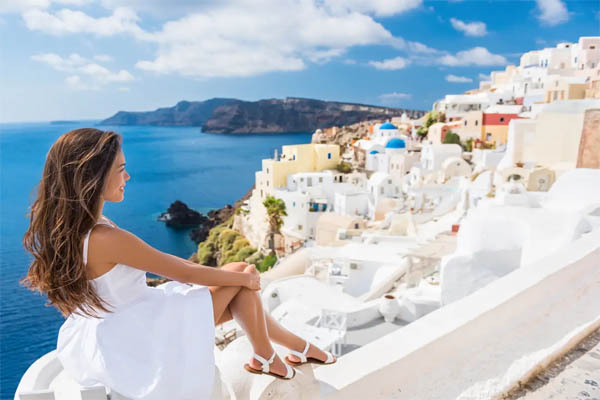 How can a list of spectacular Islands be complete without Santorini! Santorini is actually an active volcano perched in the sea. With amazing architecture and velvety wine, it makes for a romantic holiday destination. The orange and golden rays of the setting sun kissing the snow coloured houses hanging from the cliffs in an uncannily fine-tuned rhythm is like a poem by nature. A traveller cannot help but wonder what it would be like to live here forever!
Bazaruto Archipelago, Mozambique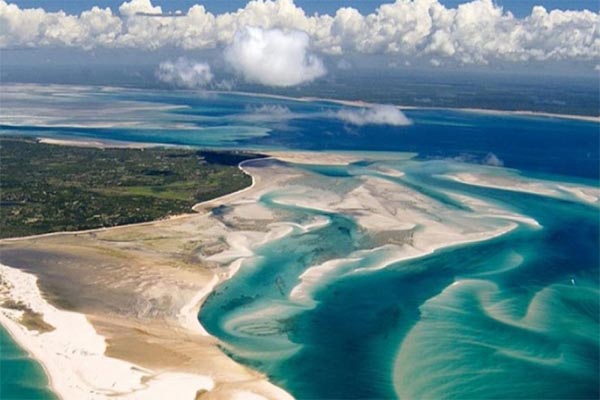 Felicitated by the title "Pearl of The Indian Ocean" Bazaruto archipelago rightly earned this honour. One of Africa's virgin beauties, the island flaunts it all. The white sand, the infinite blue and the option of delving into a luxury all are abundantly available here. What sets this island apart is its rich population of fauna. Whale sharks, manta rays, dolphins, turtles to name a few are permanent residents of the water around the island.
Bartolomé (Ecuador)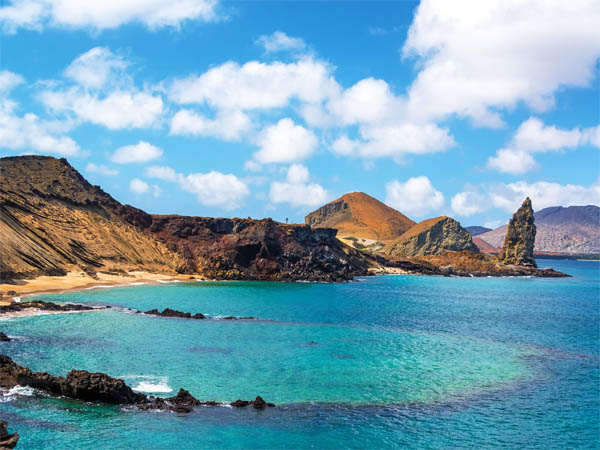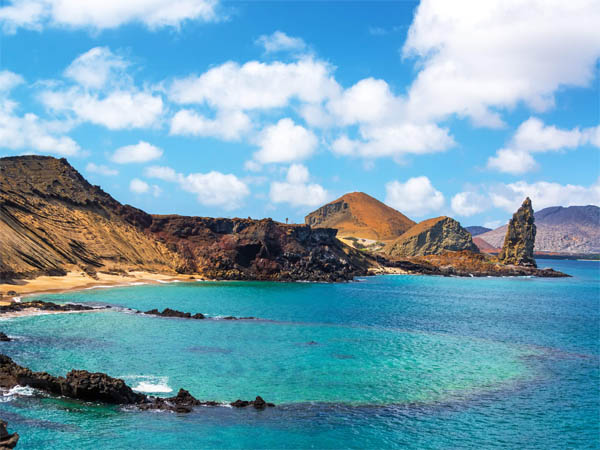 A wilderness preserve that's among the Galápagos' most beautiful islands, Bartolomé is a jewel-toned setting for charismatic penguins, skittering crabs and marine iguanas.
The bald summit of Pinnacle Rock looks out across pale beaches and blue-green water, their colours offset by the coal-black lava flow at Sullivan Bay.
It's not possible to overnight on Bartolomé, which is named for a friend of the naturalist Charles Darwin, but the island is just a day trip away from Santa Cruz, the Galápagos' main base for visitors.
Fiji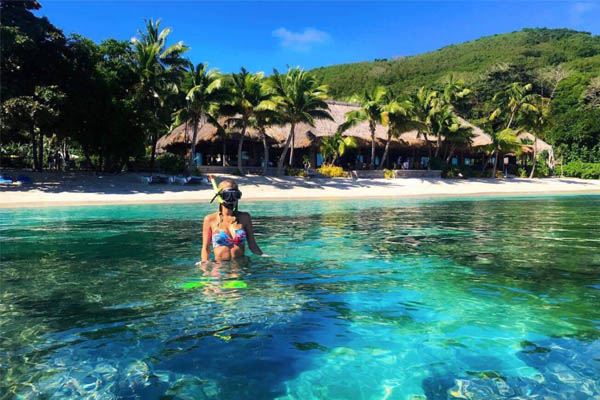 Fiji is one of the most scenic archipelagoes in the South Pacific Ocean. It consists of 332 islands. Only one-third of them are inhabited. It's a series of three gorgeous waterfalls located within Bouma National Heritage Park in Taveuni island of Fiji. Surprisingly, all three falls of Tavoro have natural swimming pools. World-class surfing, unforgettable scuba diving, and snorkelling experiences are other things that await you in Fiji.