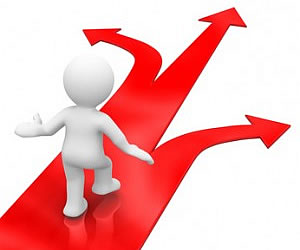 If you are one of those people who are continuously in the process of changing careers then you might also be suffering from the fear of losing money and going broke in the position of switching between the jobs. The cruel fact about money is that means different things to different people in our society when they considering to change career. Money is a substance which holds power onto a person and an individual. It makes people make decisions and at the same time it stops people from taking any decision. This is all because of the faulty ideas which one possesses.
Wonder Questions before Changing Career
To make a decision to change career, one needs to ask a few questions to oneself that can it be done without going broke or not? One needs to clarify the perception about oneself about the position of money in their life.
One should realize that money never comes in the way when deciding upon changing careers. People who have gone through this situation before many of us talk about their experiences of how to change careers without going broke.
1.    Seeking money to continue with your career is part of the game
It has been mentioned in a book named, The Practical Dreamer's Handbook. This book suggest something brilliant for all those who plan to change career without going broke that when a dreamer wants a dream to come true, they make every effort to make it happen. They restrain from complaining about how to find money to do it. The key to doing this is to dive into the right direction and come up with the money.
2.     When changing career is a priority, you require less things
It's a known fact that when one is looking for a way to change career, they will set priorities in life. In this way, you will not require unnecessary stuff that you usually get your hands on considering that the salary keeps coming. You should be more willing to give up on your expenses that have previously given you a lavish lifestyle. You have to figure out how much money you will need for the changing career without going broke.
3.    Changing Career occurs in baby steps
One need to remember that to change career without going broke is good to plan beforehand but all the financial issues can't be resolved before time. One might have invested in the stock market and that relies on every individual's luck so nobody can be completely sure about the financial condition one will go through when planning on changing career.