This is the post for the folks who have a yard and aren't feeling like decorating (or even maintaining) it. Guys, when you bond with the nature in your own small piece of heaven, everything in your life will start to change.
[contentblock id=1 img=adsense.png]
You only need to start and here's what you'll need:
The basics: Lawn Care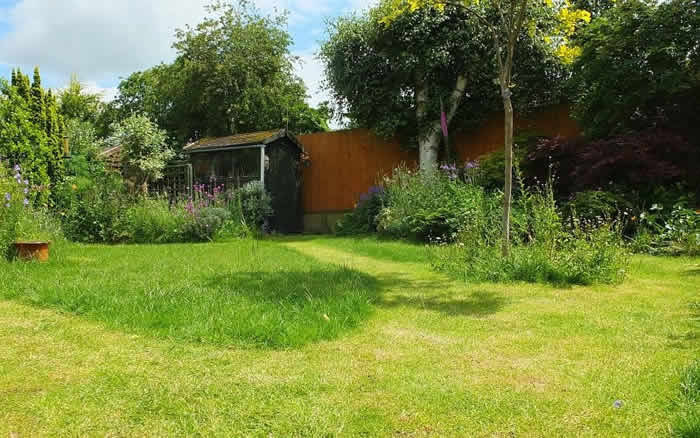 Planting a lawn takes time, planning and preparation. It includes watering, fertilizing, weed control, mowing as the primary maintenance practices and grass care encourages healthy lawns while lowering costs and resources and most importantly, benefits the environment. For you particularly, it will provide a green surface to rest or meditate on, spend time with your family, play with your dog, or even lay at warm and lazy afternoons.
Watering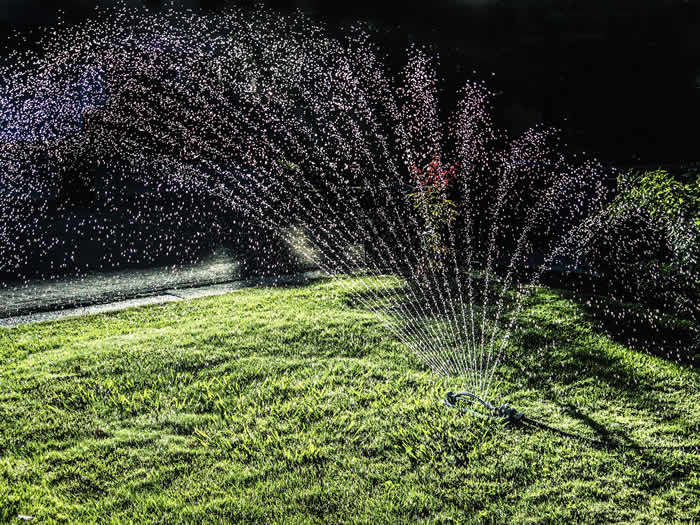 This is the most important step when creating a new lawn, so don't forget to plan for watering needs before planting. Water deep and only once a week, will help roots to extend deeper into the soil. It can also prevent pests that will tend to attach dried and stressed out lawns. When a lawn is newly seeded, you should water every day for five to ten minutes only and remember not to mow sodded lawn for at least ten days, until the grass begins to grow rapidly. The sprinkler on the image is your best friend. Here's more info on getting the best sprinkler for your lawn.
Fertilizing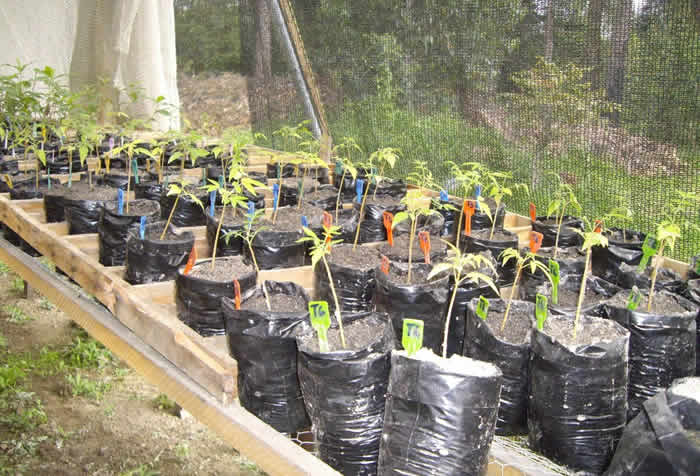 Most experts recommend that the best time for fertilization should be twice a year; spring and fall respectively. Besides timing, you should consider the type of fertilizer and how to apply it, since supplying nutrients that are deficient in the soil is very important. Here's more info on fertilizing the lawn.
Weed control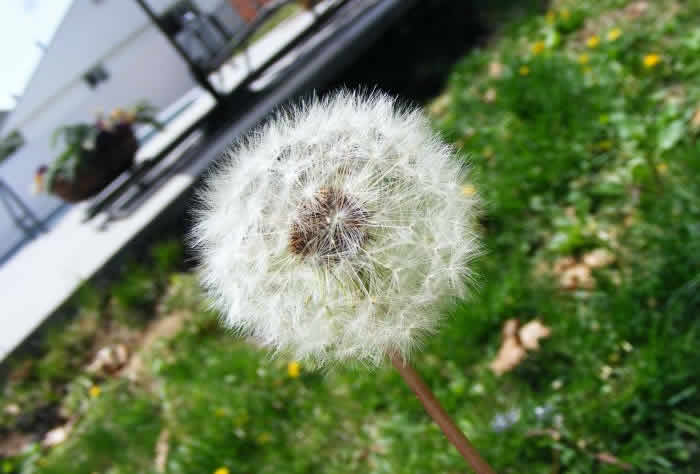 One of the most common, but not always popular ways for weed control is certainly the use of pre-emergent herbicides. But that doesn't mean that they are essential to a healthy lawn and there are many other ways and tools which you can use when the situation gets out of control. Such as weed eaters and more effective brush cutters for very thick and woody brushes in your lawn and yard. Try to prevent weeds before they gain a foothold in your lawn by growing a healthy grass at the beginning. Here's more on getting a quality brush cutter.
Mowing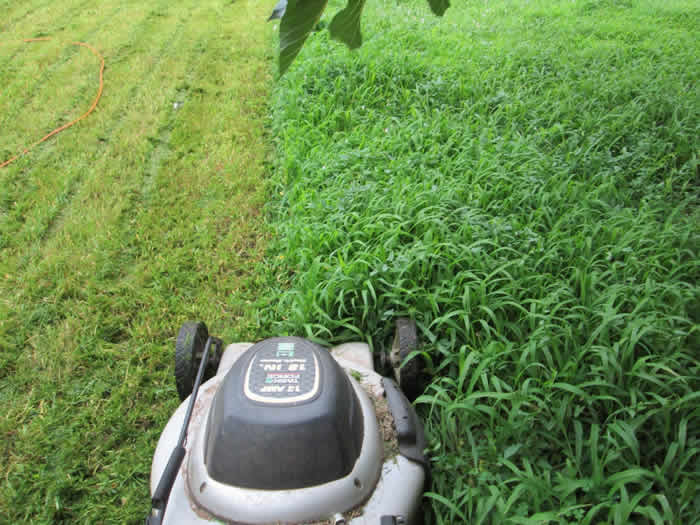 Mowing sets the stage for everything else in your newly established yard. It should be a weekly ritual, and it's one of the most important maintenance practice. Proper mowing will increase the density of the lawn and will decrease negative effects such as weeds, diseases, and insects. Also, it will soften the grass, and make it feel amazing when you step on it barefooted. Here's more on getting a lawnmower.
[contentblock id=2 img=adsense.png]
Are you considering trees in your yard?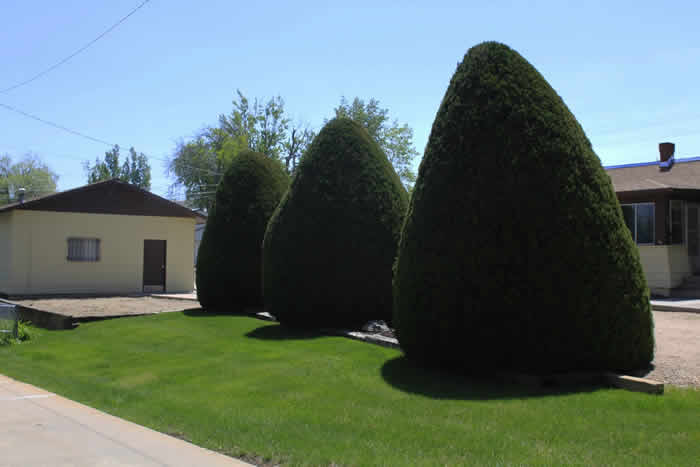 Trees will provide shade and privacy, beauty and structure, and overall value to your yard landscape. After you picked and considered where to plant your tree, you should know how to take care of them properly, and you should enjoy them for many years to come. Follow these simple tips below on how to care for your trees to prevent any troubles.Check out a fine article on adding trees to your yard.
Water and nurture your trees regularly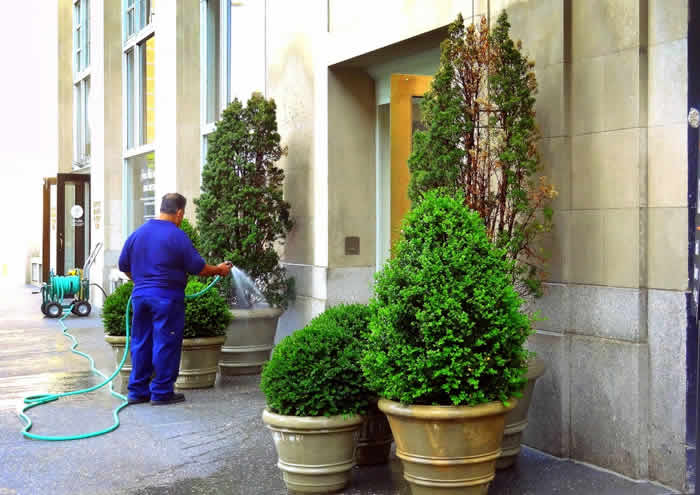 It is crucial to carefully water newly planted trees for the first two years after planting. It should receive 15-20 gallons of water every seven to ten days in the summer and fall, especially when there isn't enough rain. Make sure not to water every day in small amounts, instead, water slowly and in the center of the mulch ring, soak the soil deeply and allow it to dry before the next watering.
Mulch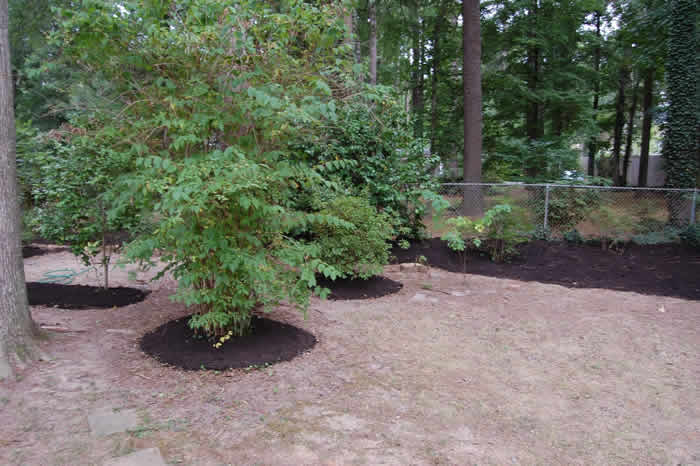 Mulch is used to protect young trees from stress, prevents weed growth and keeps the soil moist. Also, it will protect the trunk from brush cutter which could injure the trunk and shorten its life. It is important to add the right amount of mulch around trees and to do it right because, too little mulch will not protect the tree and more of it will also do no good. And remember, even the most popular mulches will disappear over time, so check the mulch regularly and begin the process when it becomes shallow.
Pruning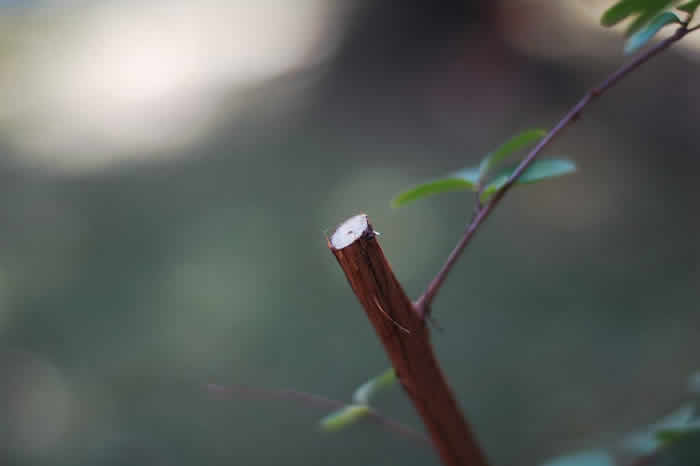 The best preventing maintenance a young tree can receive is certainly pruning and it is critical to encourage them to develop a strong and lasting structure. You should keep in mind that not every tree needs pruning every 2-3 years. However, it is best to prune your trees lightly and remove the dead, broken branches which are rubbing against other branches. It could be difficult to prune large trees and even small branches can be positioned quite high on, so the best way to remove and cut them is to use a pole saw for the safest and best results. Take note that small branches can be quite heavy, therefore the right tools will ensure your own safety after all. Here's more on picking the best pole saw for your trees.
[contentblock id=3 img=gcb.png]
Don't neglect your yard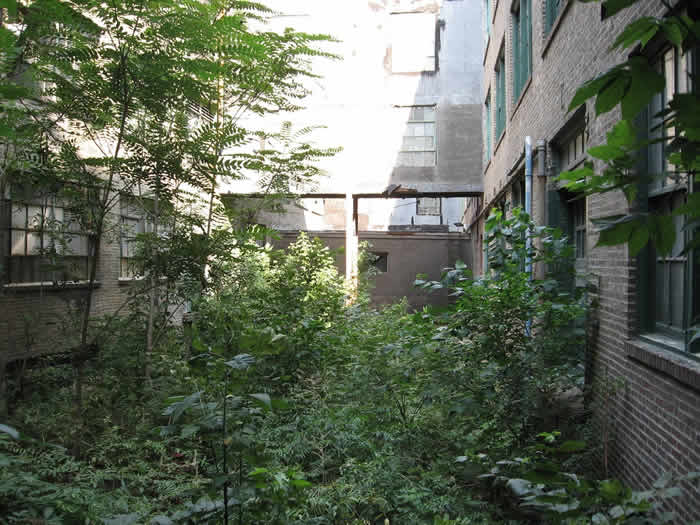 One of the biggest reasons people don't get interest for the yard in the first place is neglection and the yard becomes ugly. When given the opportunity, certain weeds become resistant to climatic conditions and will rapidly take over your yard. The work involved to take care of overgrowth situation greatly depends on its size and what kind of plant took over the site.