You need to understand that the connection between a place and your spouse being happy is very strong. The better the place the greater are the chances your spouse coming closer to you.
The world's top 10 places that you should visit with your spouse are as follows:
1. Riomaggiore Cinque Terre, Italy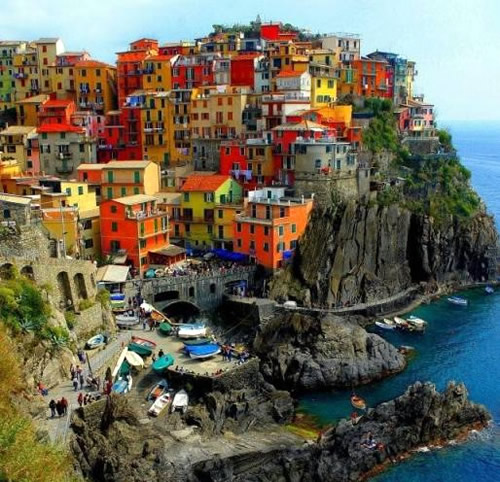 This is the most colourful of places in Italy which you'll fall in love with almost immediately. The serenity, calmness and the colours just brighten up your spouse. One side of the village is full of accommodation which is overlooking the vast, clear, blue sea. This place is bound to build the passion.
2. Keukenhof Tulip Gardens – Lisse,Holland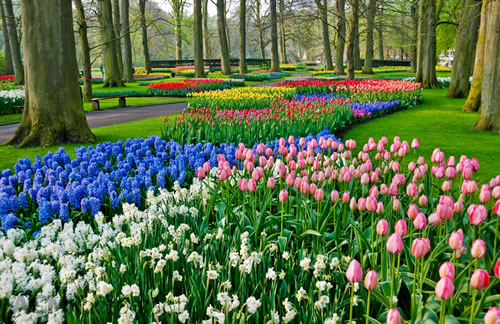 Even though this place started as a kitchen garden but it has emerged as one of the most colourful places ready to entice your spouse and make her fall in love with you all over again. If you want to sweep your spouse off her feet then make sure you do come here with her.
3. Tunnel of Love in Kleven – Ukraine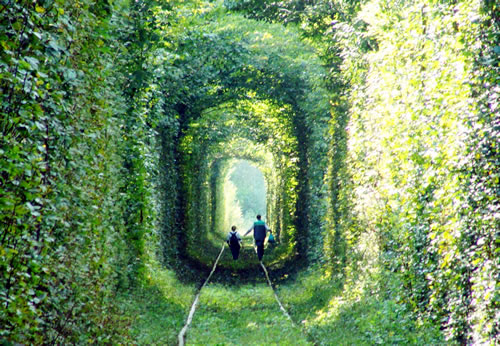 The name says it all; this beautiful, green tunnel will fill you up with the love you want your spouse to drown in. Love is a beautiful feeling and there would be no better place than this wonderful tunnel in Ukraine that can draw both of you closer to each other.
4. Terraced Rice Field – Yunnan, China
Even though this may just be some rice field but if your spouse is a pro-nature person and simply adores colours then take her to the terraced rice field in Yunnan, China. She will definitely hug you in excitement.
5. Salt Desert of Uyuni – Bolivia
This place has a strong history but it's absolutely brilliant. Your spouse wouldn't stop smiling by your side; she'd definitely hold your hands while you drive her through this miraculously nature created place.
6. Pamukkale Travertine Pools – Turkey
This place was created due to some land shifting; it gave rise to a number of pools located at the same place. Apart from the slightly radioactive material it also comprises limestone in abundance which makes the place so white. A perfect snow appeal which will make your spouse drool.
7. Palominito Island – Puerto Rico
When I say blue waters at Palominito Island, I really mean it. Your spouse must be totally into nature to experience the thrill of this place. The surrounding water will give you the goose bumps and make your spouse slide her hands into yours.
8. Capilano Suspension Bridge – Vancouver, British Columbia
You and your spouse should really enjoy the beauty of long walks if you visit the Capilano Suspension Bridge. You and spouse must enjoy admiring nature if you take a stroll on this bridge. Enjoy endless hours of talks along with continuous admiration of nature.
9. Ilhéu da Vila – Portugal
If you want your spouse to remember your honeymoon forever then make sure you take her to Ilhéu da Vila, Portugal. There is no way she can ever forget the beauty of this place and the way nature will draw both of you closer to each other.
10.  Thor's Well – Cape Perpetua, Oregon
I can bet you wouldn't have seen anything grander than the Thor's Well in Oregon. Take your spouse for a flight in a helicopter from the top of the Well and watch her hug you in delight and admiration.
Make sure you include these places for a fun-loving vacations and holidays with your spouse and make her feel special.