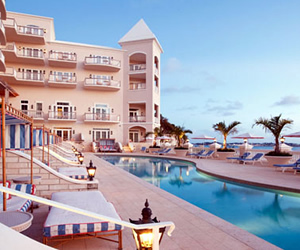 Tucker's point has made Bermuda the most desirable holiday destination. The ideal spa, golf course, tennis courts and the fantastic cuisine make your holiday perfect.
The blushing pink beaches, lush greens and clear waters make Bermuda perfect for relaxation and romance. Though this little stripe of Atlantic islands consists of only 21miles of area there is a lot to do and see in Bermuda. With the opening of Tucker's point, Bermuda has become even a better place for your perfect holiday.
Tucker's point Hotel and spa is Bermuda's first luxury resort in 40 years making your trip to Bermuda comfortable, luxurious and a memorable one.  Tucker's point hotel and spa makes your trip ideal with its luxurious spa built on a 1200 square feet of area. The beautiful umbrellas in the spa of Tucker's pint resort make it a perfect experience for you when you get a massage from world's most amazing therapists hired from Mexico and Thailand. Therapists at Tucker's point have designed treatments that are inspired by Bermuda's nature.
Tucker's point's spa is the most appropriate choice for you to pamper yourself with its exclusive massages, facials, manicures and pedicures. The spa has numerous scrubs made from beeswax, honey and aloe. The spa offer salon facilities too. From natural aloe massage tropical rain splash therapy and from sun skin rescue to honey to sugarcane facial scrub, Tucker's point has it all.
Tucker's point has a golf course designed for 18 holes championship to make your vacation tremendous. Its tennis courts have ranked as one of the best in Bermuda. Tucker's point offers numerous real estate investment opportunities for those who value luxury and comfort.  The one, two and three bedroom fully furnished villas are especially designed to make your holiday experience perfect.