Tesla announced that the Plaid+ would not be built, so this prototype comes as a surprise.
Tesla had planned to release both the Plaid and the more extreme Plaid Plus versions of the redesigned Model S, but it ultimately decided against the former, claiming that the non-Plus model already provided enough performance. And while we believed the Plaid+ story was over, a new series of spy images have us reconsidering our position.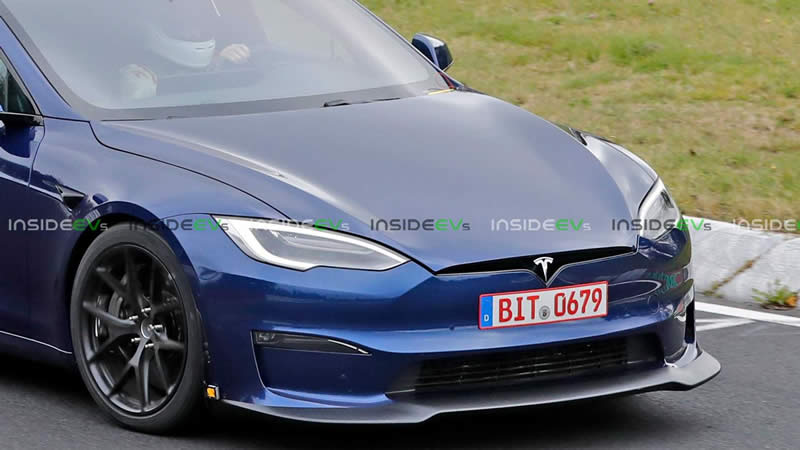 Our informants brought us photographs of what appears to be the next Tesla Model S, but with a splitter on the lower section of the front bumper and what appears to be an active rear wing on the back. The presence of a recess in the hatch where the wing retracts and sits flush when not extended indicates that the wing is active.
The wing not only retracts, but it can also change its angle, so it provides extra drag and helps the car slow down faster when braking. The prototype also had what seemed to be larger brakes (perhaps with carbon-ceramic discs) and a lower riding height than the production Plaid now on the market.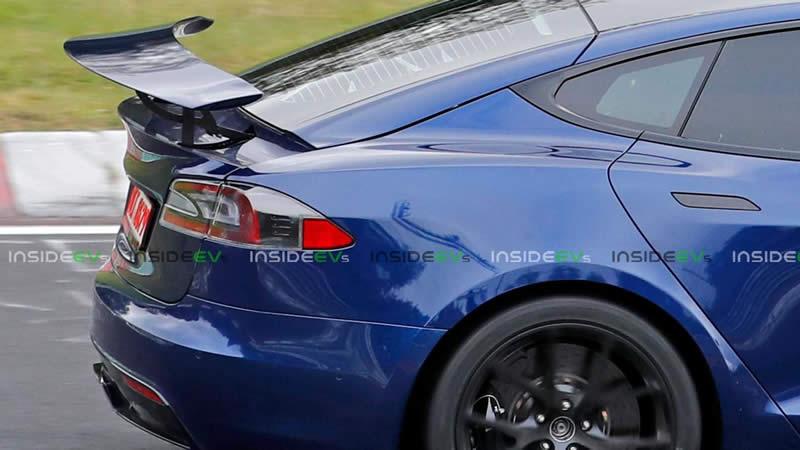 So, what does all of this mean? So, either Tesla is still working on the Plaid+ in secret and will surprise everyone with its launch in the not-too-distant future, or this is an older Plaid+ prototype that the company is testing for some other reason.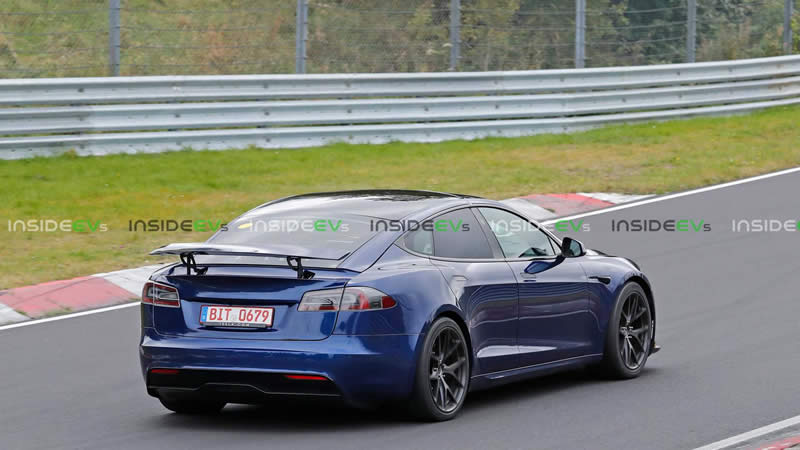 As per Insideevs, aside from the blue car with all of the above alterations, our spies claim to have seen another prototype that appeared to be a stock Model S Plaid but with considerably more aggressive racing seats that aren't available on the commercial model. This could indicate that the second vehicle is a regular Plaid against which the Plaid+ is being measured.