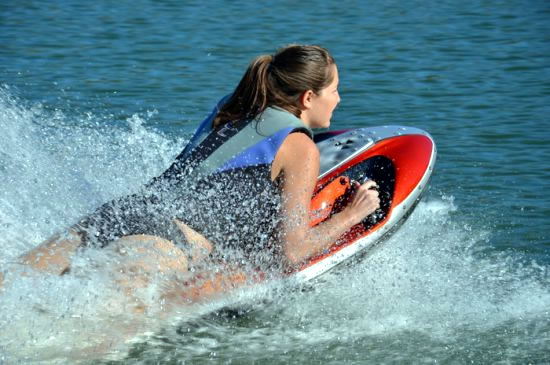 Experience the water like never before and also help save lives with the world's first electric jet body board Kymera, which is small enough to fit in almost any vehicle, light enough to be carried by hand, while its simple design makes it a fraction of the cost of anything currently available. Being electric and weighing only 48 lbs, Kymera though looks to be an ordinary body board, but also features an electric motor powered by a lithium ion battery that enables the rider to zip around the waves at 30mph for almost 60 minutes.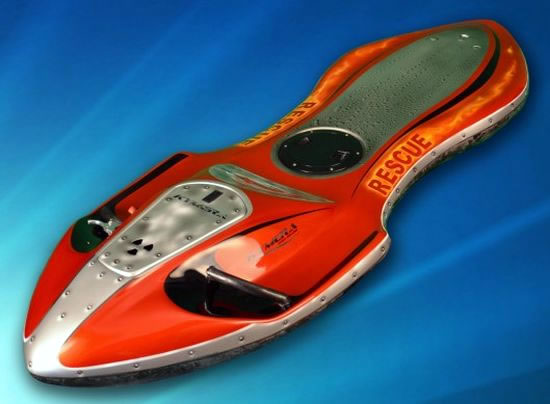 Brainchild of the California-based designer Jason Woods, this innovative and eco-friendly watercraft which is currently a Kickstarter project, was originally created for personal recreational purposes, but this future of life-guarding has so far attracted huge interest from rescue teams and lifeguards, as it's cheaper and convenient than the boats and all other devices used for rescue operations.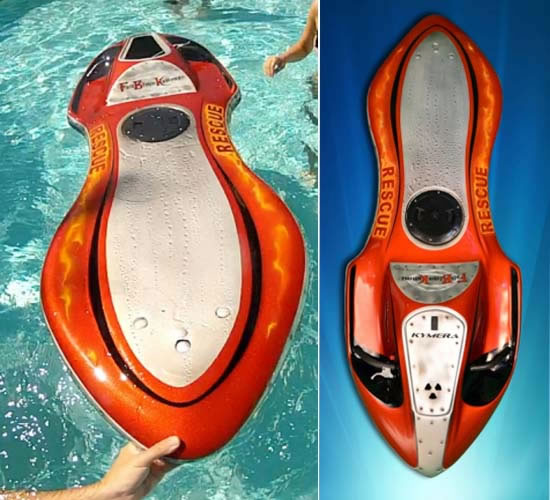 Kymera not just impressively opens up water sports to almost everyone, but also acts as utility to the brave men and women who risk their own lives to save others in the most desperate moments of need. Technically, Kymera features ultra-durable roto-molded hull, swappable 1000wh Lithium Polymer battery.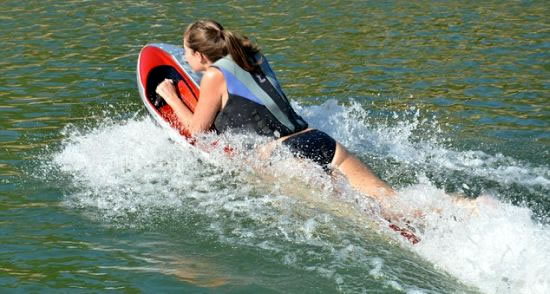 Notably, Kymera's electric drive train makes it totally eco-friendly and its unique heads up riding position gives the riders a ride like no other. – Bornrich