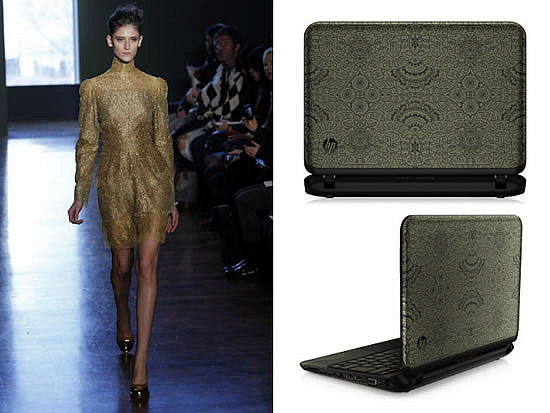 Surprisingly, in Brazil, has launched a special edition HP notebook HP Pavilion dm1, characterized by a unique design and an exclusive finish created by Brazilian designer Alexandre Herchcovitch (already involved in a project for a Motorola smartphone). The HP is, of course, limited edition and is aimed primarily at women who appreciate fashion combined with the technology. As you can see from the photographs taken by our colleagues brasialiani, the new HP dm1 will be available in one color, gold.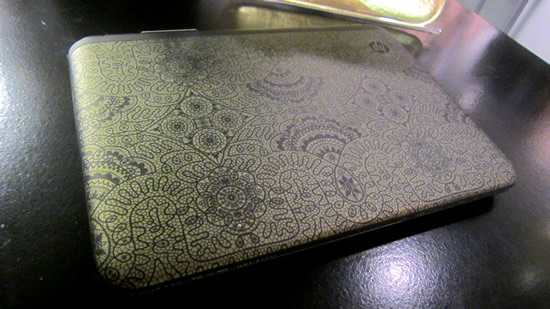 The typical gold-colored finish is not only imprinted on the cover, but also on the palm rest and the housing, which is also golden. The idea of the designer is clear: the notebook is covered by a lace, a lace of gold, which offers a romantic image. The HP is delicate and strong at the same time, because it combines the black and gold like color. HP dm1 special edition, as previously the model Thord Daniel Hedengren and Vivienne Tam, will be broadcast worldwide.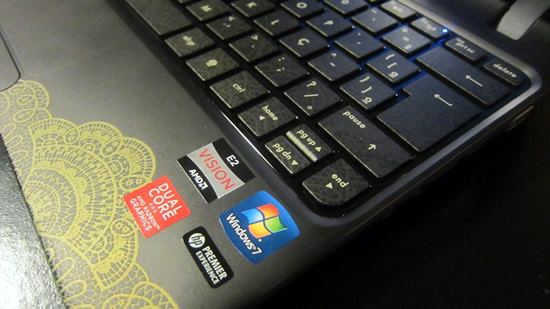 Except for the printed design on the chassis design and the hardware configuration of HP dm1 are identical to previous models. Regarding the technical Pavilion dm1 has a 11.6-inch LED screen with a resolution of 1366 x 768 pixels, and AMD-450 by 1.65 GHz dual core, HD webcam, 4GB RAM, 500GB hard drive, system signed BeatsAudio audio, USB 2.0 ports, HDMI, D-Sub (VGA).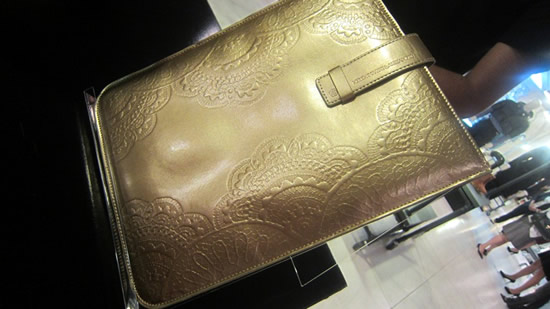 Among the software and installed programs, highlight Arcsoft Perfect 365, 10 Adobe Photoshop Elements, Adobe Premiere Elements 10, antivirus Norton Internet Security (free for 12 months) and the fashion game. Here is the full specification. The HP dm1 has a retail price of U.S. $ 1,799 and will be distributed by the end of April in the U.S., Japan and Mexico. – Notebookitalia