When Surf Air launched in California three years back, it billed itself as something like the Netflix of private jet services. Members would pay a flat monthly fee, starting at $1950, and in return could fly as much as they wanted on the company's set-departure, set-destination itineraries.
[contentblock id=1 img=adsense.png]
Today, Surf Air's West Coast fleet of 12 eight-seat turboprop Pilatus planes shuttles more than 3,000 members around on some 90 daily flights to 12 California destinations plus Las Vegas. Silicon Valley entrepreneurs, Bay Area business types, and Hollywood movers and shakers can't seem to get enough, booking seats through the company's smartphone app.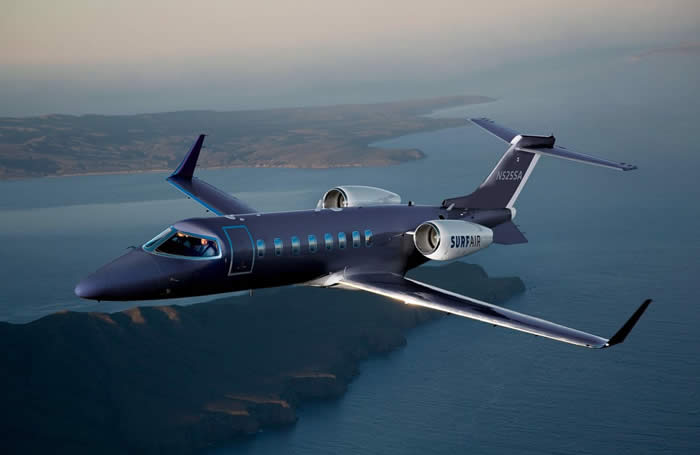 Now, sensing an opportunity and in pursuit of new markets, the company is expanding to Europe. Starting in November, members of Surf Air's new European wing will pay £2,500 (about $3,065) a month for an all-you-can-fly buffet of daily trips between London's Luton Airport and Geneva, Zurich, and Cannes, plus hops to party-hearty Ibiza on the weekends. Surf Air plans to add more destinations in the region next year, with Dublin, Paris, Amsterdam, and Barcelona on the list of contenders.
[contentblock id=2 img=adsense.png]
"Our focus in terms of our members is the business traveler, while our concentration in terms of routes is short haul," Sudhin Shahani, Surf Air's executive chairman, tells Traveler. "Europe actually represents one of the best opportunities globally for high-value, short-haul premium routes.
There are large numbers of frequent business travelers in those markets and a high penetration of business-class seats there," he says, noting that London is a natural hub from which to reach the continental cities that road warriors need to hit.
[contentblock id=3 img=gcb.png]
As it does in the U.S., the company will own its own aircraft in Europe, it's upgrading to a fleet of four eight-seat executive jets but in contrast to how Surf Air functions in California, across the pond they've partnered with TAG Aviation, which will actually operate the service day-to-day. "The idea is to go with the best private operator in the region in order to create the best experience possible," says Shahani.