The Diamond Wedding Gown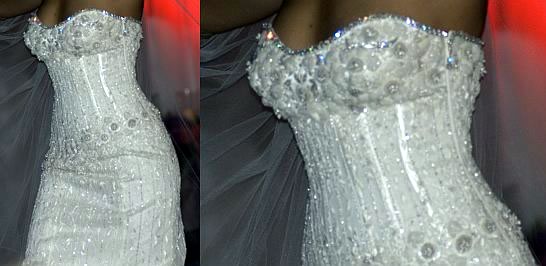 Price: $12 million
This is the most expensive wedding gown in history. Valued at a whopping $12 million, this wedding dress was created by Martin Katz Jewelers and Renee Strauss, a bridal couture designer and owner of a successful bridal salon in Beverly Hills. The magnificent dress featured 150 carats worth of diamonds laced throughout the dress. The diamond wedding gown was made to celebrate the spectacular Bridal Show held in 2006 at The Ritz-Carlton on Rodeo Drive in Marina del Rey.
White Gold Diamond Dress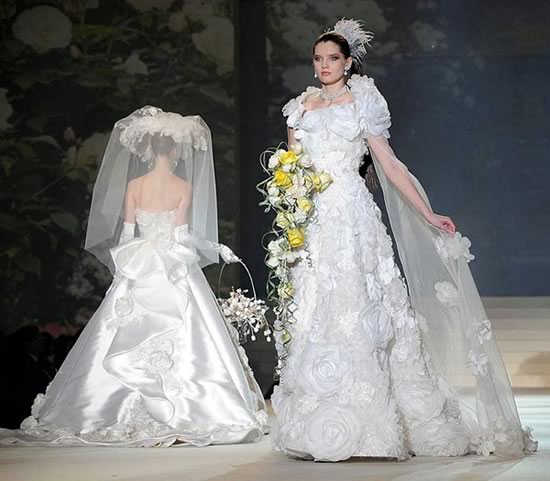 Price: $8.5 million
The world's second most expensive wedding dress was created by Japanese designer Yumi Katsura. The sparkling wedding dress featured 1000 pearls and a rare 5-carat white gold diamond.
Peacock Wedding Dress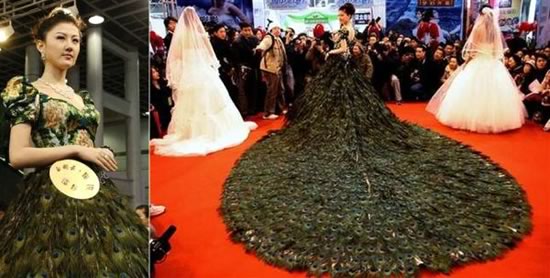 Price: $1.5 million
The Peacock wedding dress was fashioned out of 2,009 pieces of peacock feathers. The expensive wedding dress was unveiled in 2009 at the wedding expo held in Nanjing, capital of east China's Jiangsu Province. The peacock wedding dress took eight handicraftsmen two months to finish.
Danasha Luxury Gown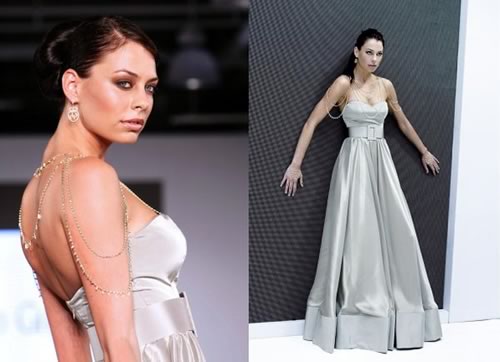 Price: $1.5 million
Fashion designer Jad Ghandour and Danasha Luxury unveiled this luxury dress valued at $1.5 million during Miami International Fashion Week in 2010. The Danasha Luxury Gown features 75 Carats of high spec diamonds hand-picked from Antwerp, Belgium and 250 grams of 18 k gold. The material used is Taffeta. The dress and jewels were completely handmade. (Thanks, Danasha Luxury)
Kate Middleton's wedding dress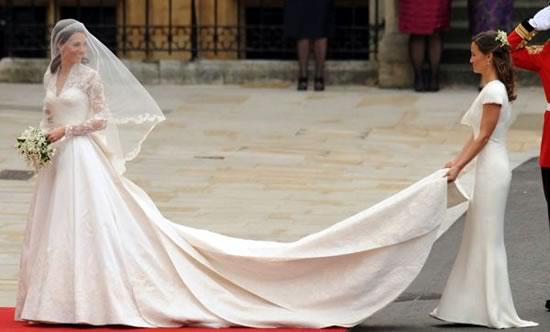 Price: $416,700
Kate Middleton wore a £250,000 (about $416,700) wedding dress lately on the day of her Royal wedding with Prince William. Sarah Burton at Alexander McQueen has designed the wedding dress, which is an ivory gown with lace applique floral detail. The train of the dress measures 2.7 meters. – Bornrich