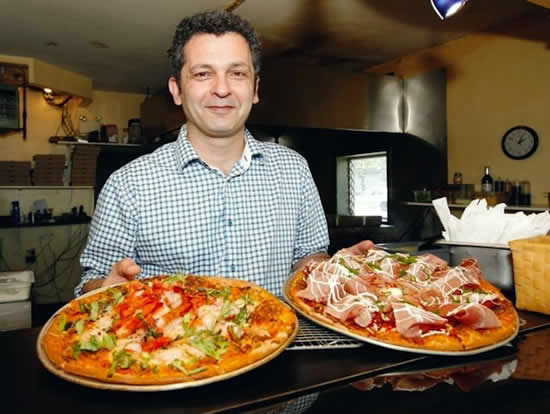 Food is a delight to the mind, body, and soul. Almost nobody can resist the taste of a beautifully prepared meal. In fact, food is probably the hardest temptation to resist for many. Today, food is also a status symbol. Chefs across the globe have created some exquisite foods that are more expensive than an ordinary home. Case in point, the Gold Leaf or even the world's most expensive mince pie, which reiterate that yes today there is no limit (financially) to what can be served on a platter. Well, the latest entrant in this list of exorbitantly expensive delicacies is a $450 pizza! Yes, Steveston Pizza Company, an eatery in Vancouver, Canada is offering pizza's at this exorbitant price and has actually sold one already! The high-end pizza is christened the "C6" and comes topped with a thermidor of lobster and black Alaska cod and a side of Russian osetra caviar.
There is also a $120 version of the C6 which the eatery offers. The $120 version comes topped with roasted garlic, Icelandic scampi, smoked steelhead and lobster ratatouille and has already found 7 buyers!
Officially taking the title of the world's most expensive pizza from the $178 pizza offered at Gordon Ramsey's Maze
restaurant (as per Guinness Book of World Records), the Canadian pie is sure to rouse the interest of food lovers from across the globe.
Wonder who will be the second to get this delicious treat.