The fragrance category is as saturated as it is diverse. However, over the years, the usage of perfumes has changed from merely offering fragrances to be associated with sophistication. Perfumes are generally expensive and prices of the high-end ones are worth thousands per bottle. Let's have a look at the top 05 most expensive perfumes that money can buy.
05-Chanel Grand Extrait 4,200 dollars per ounce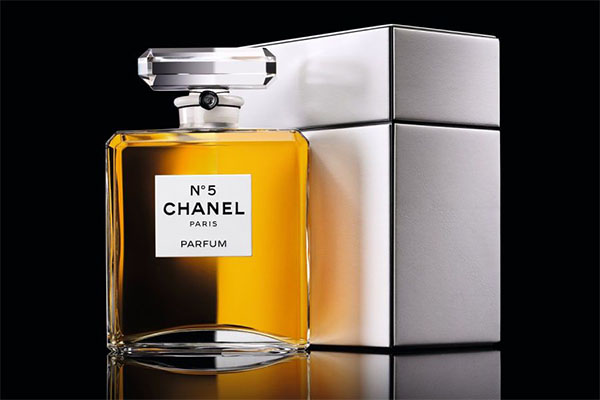 One of the highly-sought-after perfumes by Chanel, this is the fourth most expensive perfume in the world and comes with a price tag of 4,200 dollars per ounce. Its scent is like that of a bouquet of abstract flowers and has a touch of femininity. The bottle that contains the perfume is a masterpiece of artwork by itself and features a unique look.
04-BACCARAT LES LARMES SACREES DE THEBES – USD 6,800 PER OUNCE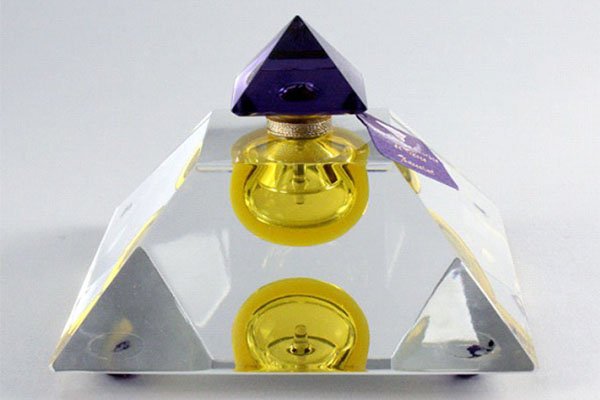 Known for their impeccable quality crystal, the perfume company of Baccarat offers the third most expensive perfume in the world, that costs 6,800 dollars per ounce. It is one of the three limited-edition fragrances and comes in Baccarat's newly designed, pyramid-shaped crystal bottle and its fragrance is frankincense and myrrh.
03-Clive Christian No. 1 Imperial Majesty Perfume $12,721.89
The second on this chart is Clive Christian No.1 Imperial Majesty Perfume it has a cost of $12,721.89 per ounce. If you have wished to feel like a Greek Goddess, this one's for you. This royal perfume is specifically crafted for women by renowned perfumer Roja Dave. The bottle for this perfume is exclusive pieces of art, on the top it there is a 5-carat white diamond and it wears neck collar of 18-carat gold. For the fragrance, it has Tahitian vanilla, ylang-ylang, rosa centrefolds, Italian cinnamon, jasmine, orris root, and rose oil. Prince Harry and Princess Catherine reserved two incredibly special bottles of 'His and Hers' versions of Clive Christian No.1 perfume.
02-DKNY GOLDEN DELICIOUS MILLION DOLLAR FRAGRANCE BOTTLE – $1 MILLION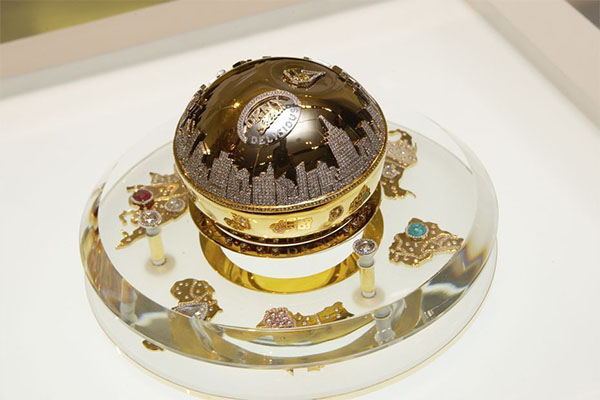 The DKNY brand has always been associated with high-end, luxury and quality. From haute couture fashion garments to beautiful jewellery, taking in accessories as well. The brand has cemented its name in history with the most expensive perfume selling at $1 million a bottle. The golden-apple-shaped million-dollar perfume bottle was created by the famous jewellery designer Martin Katz.
The valuable and exquisite, handmade, one of a kind fragrance contains yellow and white 14-karat gold. There is place for 183 yellow sapphires and no less than 2,700 white diamonds. That's not all. The flask has a 1.6-carat turquoise, Brazilian Paraiba tourmaline, and a 7.18-carat oval Cabochon sapphire all the way from Sri Lanka. The 15 vividly pink diamonds are from Down Under. The other ultra-precious stones encrusted onto the bottle include 4-rose cut diamonds, a bright-red 3.07-carat oval cut ruby, a pear-shaped 4.03-carat rose cut diamond, and also a 2.43-carat flawless bright yellow Canary diamond which decorates the cap.
01-Shamukh $1,295,000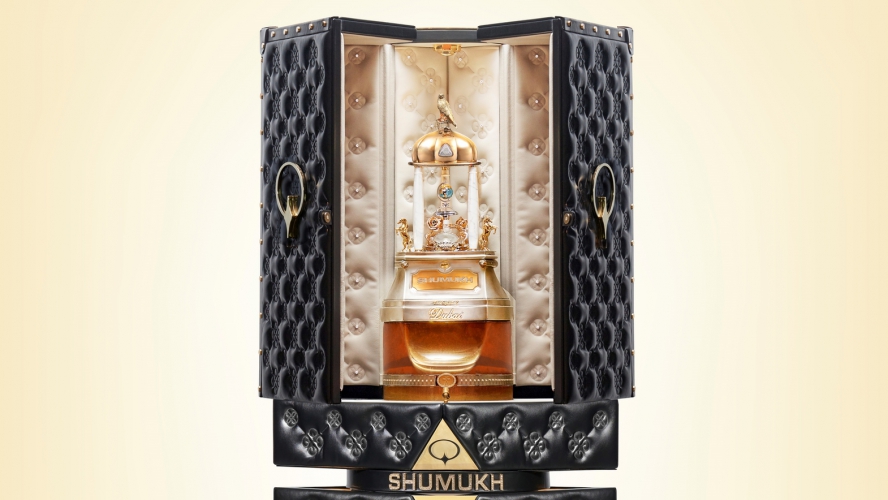 An Emirati perfumery claims it has created the most expensive perfume in the world. Called Shamukh — "deserving the highest" in Arabic — and priced at a nostril-flaring $1,295,000 for three liters, its makers say it's the product of three years of research and 494 perfume trials.
It comes in an Italian Murano crystal bottle, which is adorned with a gold falcon, Arabian horses, roses and a globe, contains 3,571 diamonds — 38.55 carats in total — giant pearls, 2.5 kilograms of 18-karat gold and 5.9 kilograms of pure silver. What's more, the bottle sits on a cushioned leather stand nearly two meters tall.