The time tested saying says that pen is mightier than the sword. But pens around the world can be also very costly and can be equal to a fortune. These luxury pens are not only expensive and a statement of style and opulence, they can also be extremely worthy gifts.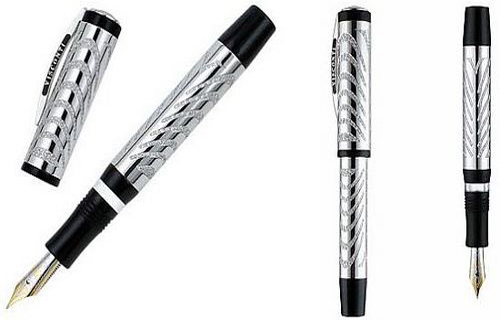 These costly and expensive pens are very attractive in their visual appeal and worth collecting. These pens are worth showing off as well as writing something on paper. Let us look at some of the few most expensive pens available for sale and collection. Visconti is one of the most renowned brands that manufactures pens that stands out in style, quality. The manufacturers are extremely creative and have the distinction of manufacturing and creating some of the most expensive pens. The Visconti Alchemy H.R.H. Fountain Pens are priced at 57,000 USD and is one of the most beautifully handcrafted pens.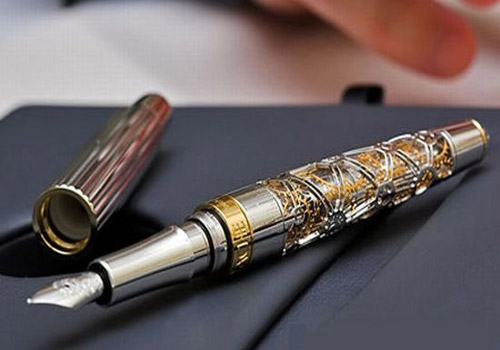 The pen is unique due to its two nibs, two ink reservoirs. The two sides are trimmed with different metal, which incidentally are gold and silver. The nibs are made of 18K gold and come in a variety of sizes to suit all writing styles. Classic rich red resin makes the body. The body is further decorated by gold and silver trims as well as 4K diamond and rubies. Visconti Ripple H.R.H. Fountain Pen is also priced at 57,000 USD, and is also a limited edition fountain pen. The body is made from 18K white gold, and also houses double reservoir filing system. The pen also has a two-tone 18K gold nib, and the pen is available in white gold and black variations.
Omas Phoenix Platinum: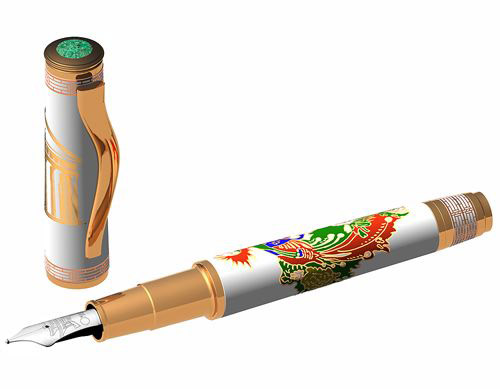 Omas is also another reputed name in expensive and luxury pens. This is presently the costliest pen from the drawing and designing boards of the company. Priced at 60,000 USD, this pen is equipped with a hodiated engraving nib made form 18K gold. The pen is made from yellow enamel and platinum, and can be described as a perfect combination of fancy and facts. The designs and overall appearance of the pen is also worth the price.
Aurora Diamante fountain pen: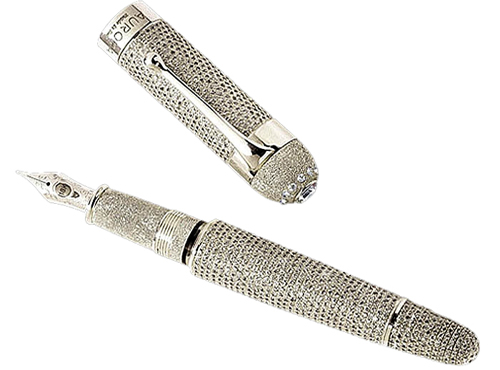 The price of an Aurora Diamante fountain pen is worth a fortune. The price is an eye popping 1,470,600 USD and is the most expensive pen till date in the history of mankind. The company manufactures only one Aurora Diamante fountain pen per year. This pen is made with 30 carats of De Beers diamonds. The pen is made on a solid platinum barrel. The 18K solid gold nib is two-tone and Rhodium treated. The nib can also be personalised with a portrait, signature or a coat of arms.  Bornrich