A Laredo family in desperate search of their missing 26-year-old daughter has been in San Antonio the past several days trying to trace her last steps.
An emotional Maria and Manuel Pulido have driven back and forth between Austin and San Antonio the past several days trying to find their daughter Jane Pulido.
"We don't know where she is and if she's cold if she's eating, if she's not, because she doesn't have anything," says Jane's mother Maria.
She was last seen at the Thousand Oaks Apartments in San Antonio on Thanksgiving night.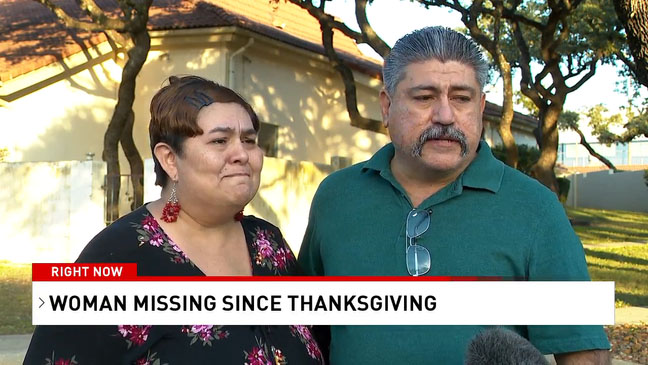 She and her boyfriend David drove down from Austin to have dinner with his family.
The last time the Pulido's spoke with Jane was Wednesday.
She had plans to visit her hometown of Laredo this past weekend.
"We were going to pick her up this past Sunday, she was going to spend a whole week with us and she was very excited because we were going to go Christmas shopping and decorate the house and stuff like that," says Jane's father Manuel. "So she was very excited to go home."
But now Maria and Manuel haven't been able to reach Jane.
"I think she doesn't have her phone because we've been calling and calling and she doesn't answer," says Maria.
"We have very good communication and we've lost communication since Thanksgiving," says Manuel. "We text her every day and call her, but it just goes straight to voice."
The Pulido's initially filed a police report with Austin police where Jane lives and have now filed with San Antonio police.
They say right now they're having a difficult time getting answers as to when Jane was actually last seen and why she left.
"I want some answers because that way you can point me in the right direction," says Manuel.
We tried to get those answers from her boyfriend, who was reportedly the last person to see her.
He initially told us the last time he saw her was around 11 p.m. Thanksgiving night.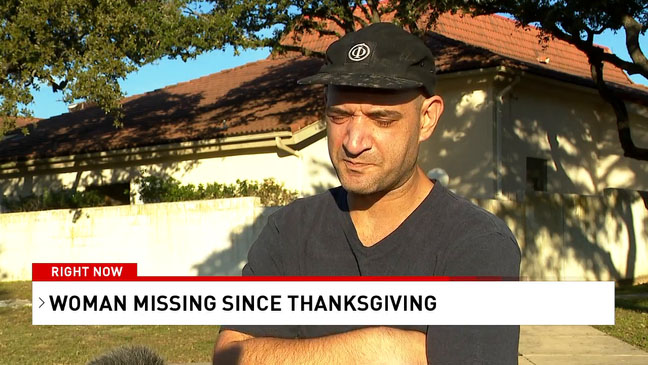 The following was the brief exchange we had with him.
David: "She left after Thanksgiving dinner while I was visiting my brothers and she didn't really let anybody know where she went."
Reporter: "So the last time you saw her was after Thanksgiving dinner?"
David: "Yes."
Reporter: "So the last time you spoke to her was sometime before 11 p.m.?"
David: "It was around 8:30 the last time I spoke to her. I didn't speak to her in person after that. She texted me twice since this whole thing since she left. That's really all there is."
Reporter: "What has she said when she's texted you?"
David: "She did a Bible verse and then it was 'I'm fine, I'll call you later.'"
Reporter: "When did she text you?"
David: "I mean… look, Jane, if you're out there, please call us and let us know you're all right. I understand if you need a break, but just let us know you're okay. That's all we need to know. Thank you."
Until Maria and Manuel get those answers, Maria and Manuel are doing all they can to find Jane who seemingly disappeared without a trace.
"Jane, if you're looking, if you're watching, call us, we're here for you, don't be afraid to come home," says Manuel. "I'll go pick you up from wherever you are no matter where okay? We love you very much, Miha."
If you have any information about where Jane may be, contact the San Antonio Police Department or the numbers posted on the flyer below.