At Couture 2014, I had the interesting opportunity to see the prototypes of the upcoming Visconti Abyssus Scuba 3000m Dive watch collection – a timepiece collection that, in my opinion, belongs in a video game fantasy world. As part of the brand's "Deep Blue" collection, the Visconti Abyssus Scuba 3000m is a timepiece with a lot to discuss.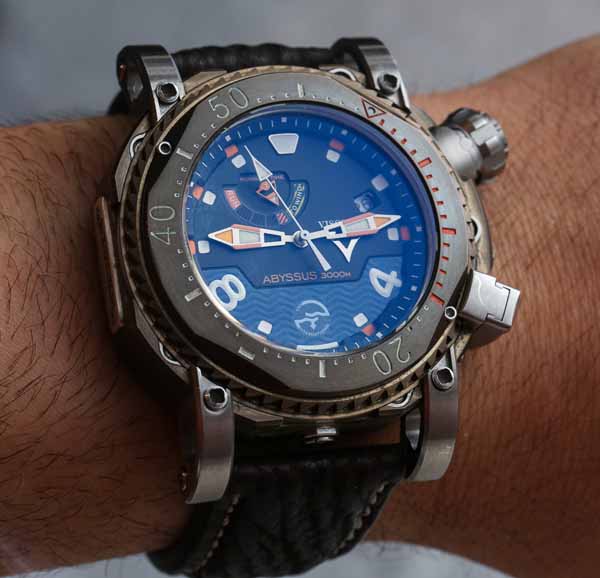 Further,  the brand Visconti is another example of a writing instrument maker turned watch maker. The most famous example of this is German Montblanc, who began to produce watches about 15 years ago. Since then, other traditional pen makers have followed suit with products at different ends of the luxury spectrum. Other traditional writing instrument makers such as Cross, St. Dupont, and Montegrappa have also entered the watch business. Visconti's strategy in entering the watch business is more like fellow Italian company Montegrappa compared to the others in regard to wishing to produce some wild, avant garde designs versus more classic wrist fare.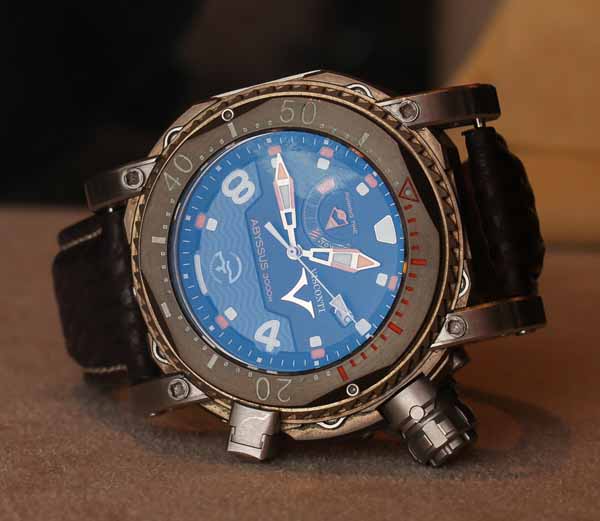 The Abyssus Scuba 3000m Dive watch collection is just that, at its heart, a very utilitarian diver with a huge sense of crazy personality… and isn't that what high-end Italian products are all about? I know for a fact that the Visconti Abyssus watch collection is going to spark a range of polarizing opinions. No, this isn't a watch I could wear on a daily basis, but I do appreciate it for its steampunk sci-fi virtues and unrelenting dedication to being different. So the question is then, where did a design like this come from and what does it have to do with an Italian pen company? That answer goes back to Anonimo.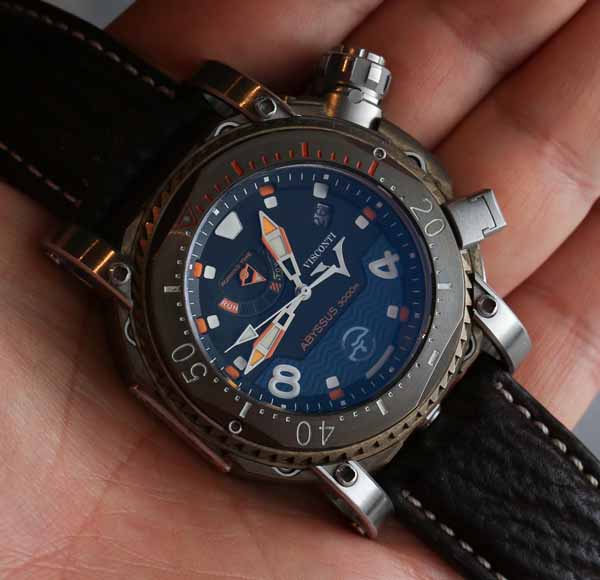 The cult-favorite Italian watchmaker Anonimo and Visconti are both based in Florence (Firenze), Italy. Anonimo shut down a few years ago due to the poor economy but was brought back last year Having said that, it isn't really the "same Anonimo." Some of the primary men responsible for the production and design of the previous Anonimo watches that people so loved are responsible for Visconti's new watch collection. So in a very real way, it is not inaccurate to say that Visconti is continuing the legacy of Anonimo and picking up where they left off.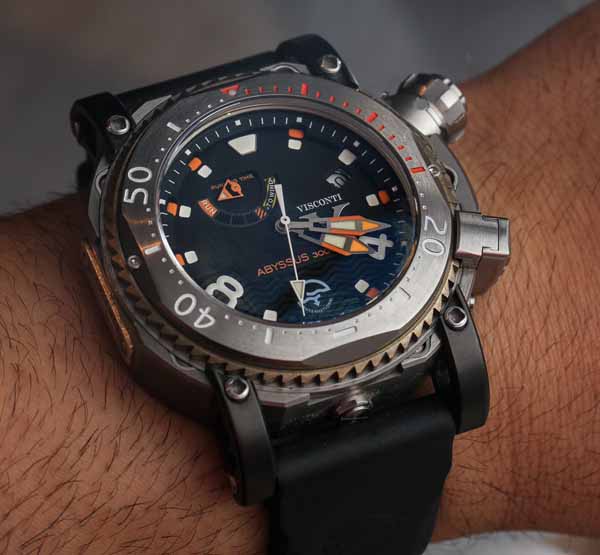 The Anonimo talent connection is sort of a big deal as far as we are concerned in regard to the provenance and legitimacy of the design and focus on the Visconti brand. Especially insofar as their watch making ambitions are concerned. Those familiar with Anonimo's famed bronze cases and design aesthetic will be able to pick it up in the designs of the Visconti Abyssus Scuba 3000m dive watches.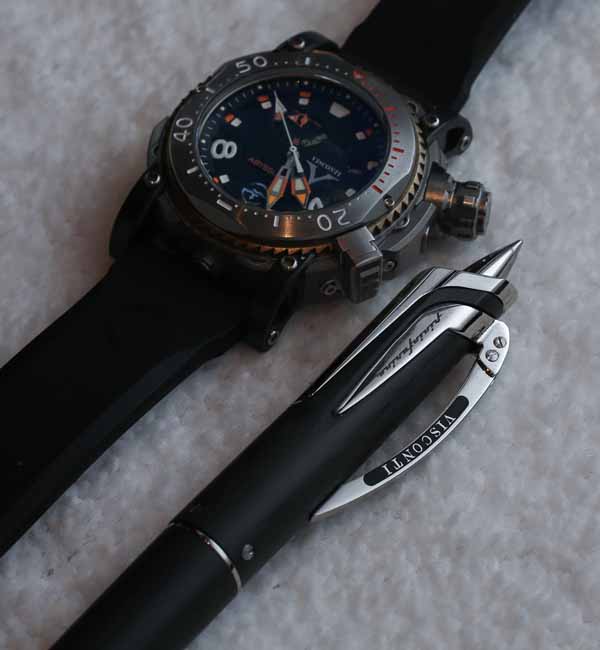 At launch, the Visconti Abyssus Scuba 3000m Dive watch will be available in three versions, featuring a steel, titanium, or (of course) bronze case. Even then, each of the three versions will have at least some titanium and bronze as part of the complex case construction. The case is 45mm wide (not including the crown) and is 17.5mm thick. Of course, it is water resistant to 3000 meters (300 ATM), and offers a range of dive watch features. That is a pretty serious dive tool right out of the bag for Visconti. -ablogtowatch