The Vicenterra GMT-3 Volume 2 is amazing in that it allows us to have a unique view on the planet that we live on, depicting this heart-warmingly beautiful celestial body as a tiny rotating globe. Its proprietary movement module couples this rather unusual display with a GMT subdial, a day-night indicator, and also a retrograde date – all the while remaining easily legible.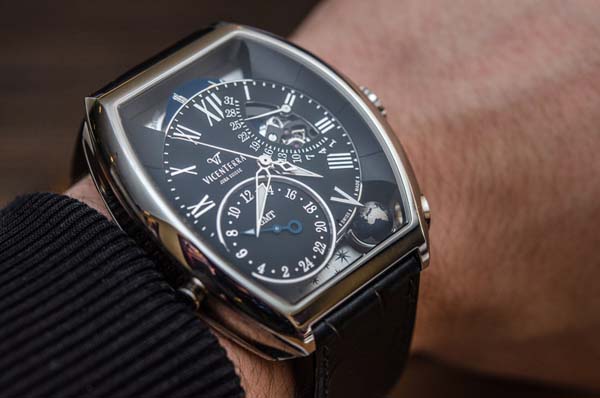 And although it is certainly not cheap, when compared to other offerings with similar features, the Vicenterra GMT-3 Volume 2 retains a relatively moderate price point. Let's discover the details of this quite unusual package.  Vicenterra is an independent Swiss brand that was started by Vincent Plomb a few years ago. The first watch Vicenterra offered was a slightly different version of the GMT-3 that we are looking at here, and at the time of its debut Ariel discussed the concept at length.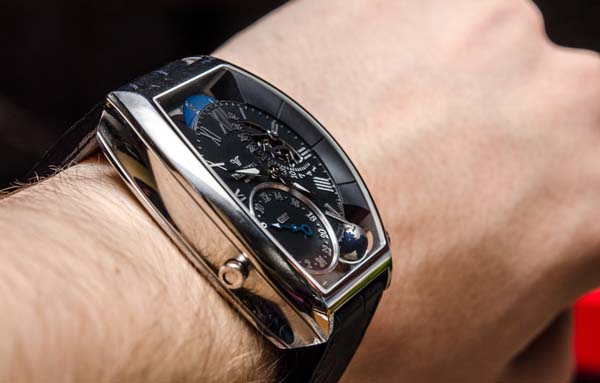 The Vicenterra GMT-3 is available in limited runs of 100 pieces, and while the first edition sporting a white dial is sold out, the "Volume 2" is now available in a slightly different look thanks to its deep black dial. Other than the color scheme of the dial, the model's looks have not changed much: its steel case remains 44.6 millimeters wide, 54.5 mm tall and an acceptable 13.65 mm thick. With all that said, the most peculiar feature of the Vicenterra GMT-3 Volume 2 undoubtedly remains its multiple displays of time, complete with a small rotating orb representing the Earth – and since this was our first hands-on time with the piece, we must of course discuss this quite unusual feature first.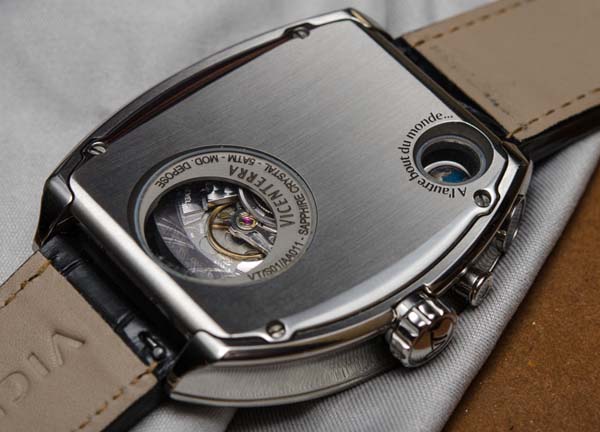 I must say, I have grown absolutely fond of seeing a little maquette of the Earth on the face of a watch; and I will confess I prefer this rare treat to any and all moon phase indications out there. Let me explain. As much as we wear watches and rely on them to tell us the time in situations when we either have too much or too little of it, seeing this mesmerizing place that we live from a bird's eye (or rather a satellite's) view always elevates me from the heat of the moment. It makes me take a deep breath and relax.  -ablogtowatch