Hand-made German UTS watches are one of those secret tool watch brands that all serious timepiece lovers eventually learn about. Their flagship model range is the 4000M, which now comes with a metallic blue diver as the UTS 4000M Pacific Horizon Blue limited edition dive watch.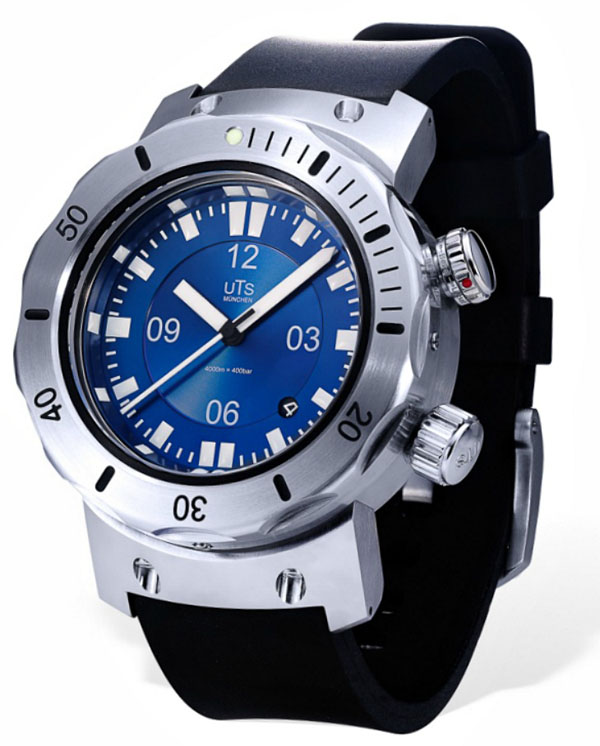 Produced in Munich, these are some of the most durable timepieces on the planet. Despite its massive water resistance, the UTS 4000M Pacific Horizon Blue watch does note require a helium release valve, pretty much because it is so darn strong. The sapphire crystal (fully AR coated) is 6mm thick, and UTS uses a special system to hold the crystal in place. Thus, the extra crown on the 4000M watch case is not a helium release valve, but rather a lock to keep the rotating diver's bezel from turning. The bezel further makes use of ceramic ball bearings for the rotation system.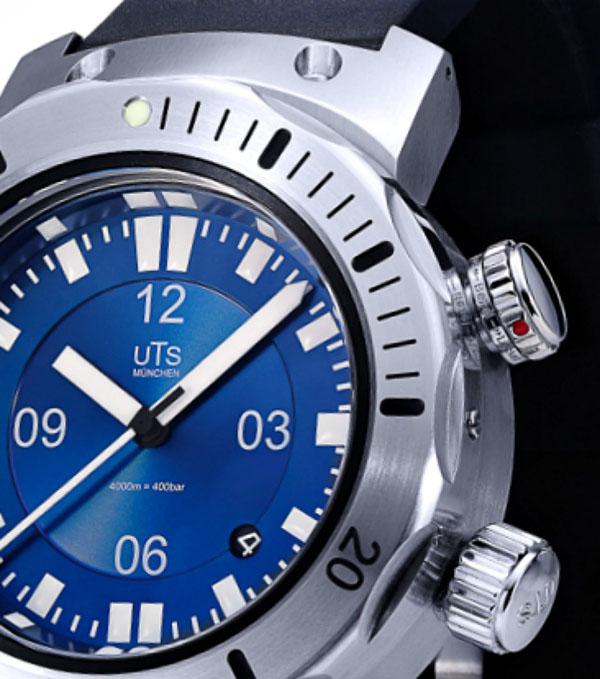 UTS produces the cases for each of their watches in Germany, from German steel, and they aren't stamped but rather individually milled. They have a unique lug design and in many ways simply epitomize what a tool watch looks like. This, my friends, is the archetype of a utilitarian dive watch. The UTS 4000M Pacific Horizon Blue watch is 45mm wide and 17.5mm thick–it is water resistant to 4000 meters, after all. If you want a thinner UTS watch, they have those as well. Nevertheless, people seem to find the UTS 4000M uniquely wearable on a daily basis. Originally with a black dial, this new Pacific Horizon Blue version of the 4000M timepiece has a new blue dial color which is quite stunning.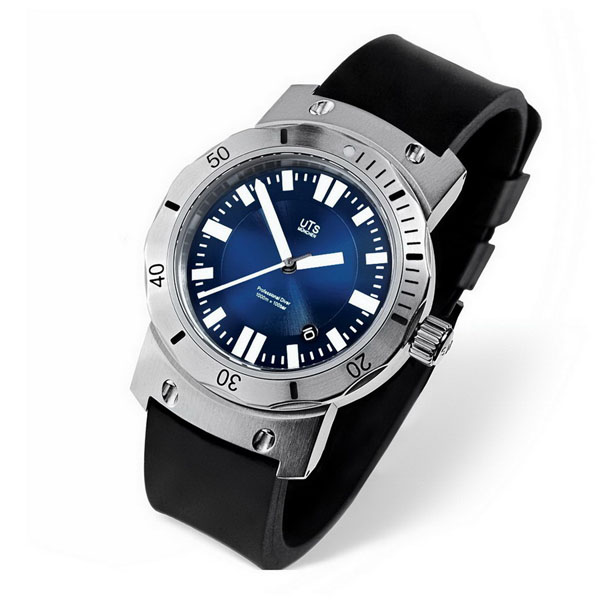 Ever since the Sinn Arktis I've been very interested in German tool watches with blue dials, and this UTS 4000M Pacific Horizon Blue certainly captures my attention. Inside the watch is a Swiss ETA top grade caliber 2824 automatic movement. On the supplied black rubber strap, the 4000M weighs a hefty 205 grams (305 grams on the steel bracelet.) I believe that the 4000M Pacific Horizon Blue is also limited to just 200 pieces.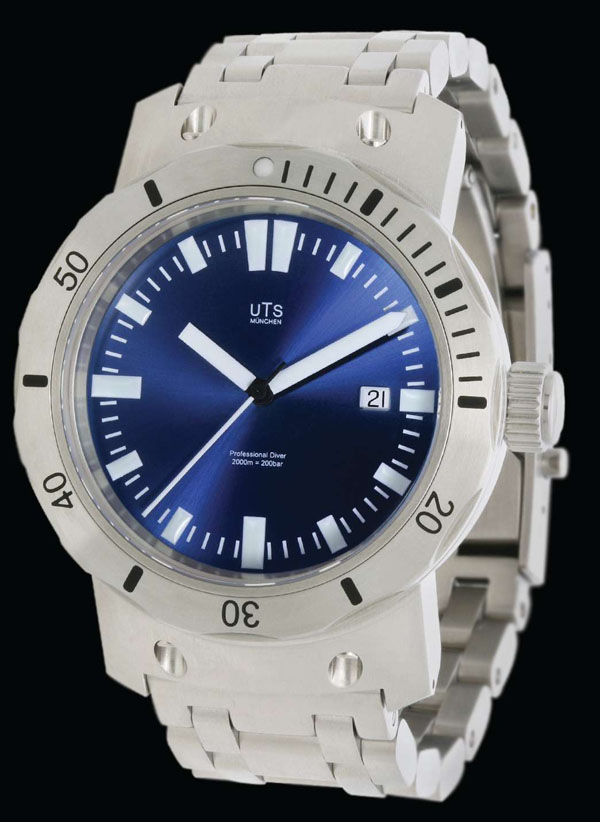 -ablogtowatch