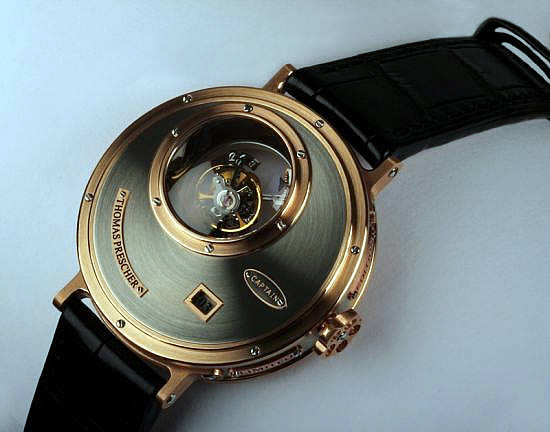 For those still fantasizing about Captain Nemo, the world of fine watchmakers seem to be paying considerable attention to them, like we saw in the case of Louis Moinet Instrument watch. Now Thomas Prescher, another premier watch maker with creations like the Tempusvivendi Qatar Watch has now introduced the Nemo Captain Triple Axis Tourbillion watch, which will have Steampunk design lovers totally hooked on. To impress those who like the complexities of the best watches, Prescher has used a special Triple Axis Tourbillion movement, and a new jumping hour indication. In fact this creation saw the light of the day only after close consultation with the new owner who wanted this to be to made to his exact demands.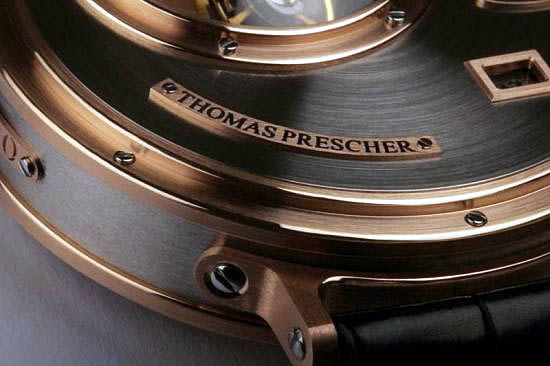 Speaking about the basic engineering of the timepiece, the watch first completes a rotation on 2 axes within a period of 60 seconds, and then revolution on the 3rd axis starts for a period of 60 minutes. During these intricate movements, one can notice the minutes progress along day. This movement is guarded under the sapphire crystal dome and covering of the watch, which houses the display of jumping hours indication on the gold and palladium case structure.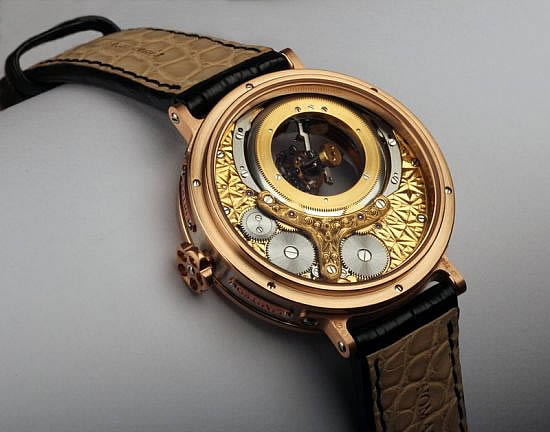 The engineering is interesting for the keen horological eye as anything else. The 'Master of tourbillons' as Thomas Prescher is known as, has done a perfect craftsman's job with the Caliber TP 3W6A.3, which has been given protection against any physical shock that may come to the tourbillion movement. The 392 components and 47 jewels form a rugged unit at the core of the timepiece, with the jumping hours feature. The unit as a triple axis tourbillon regulator, as found out, is actually 3 years old but was used a more simplified edition.
The fabrication of the watch is just as premium as the designing or the engineering itself. To put it out simply, gold, palladium, sapphire crystal, and crocodile skin are some most prominent fabrications of the Nemo Captain watch by Thomas Prescher. The casing is 12mm deep and 44 mm wide, and the structure is made with 4N rose gold and palladium 950. The side crowns with the steampunk theme use the same material. The covering for the dial and the core movement is the usual refinement of sapphire crystal with anti-refelctive treatment. The strapping is hand crafted brown crocodile leather having rose gold and palladium clasps. What remained a mystery, was the price tag but then we don't expect these things to come with an ordinary price tag. – Bornrich