Though, we all want to imitate the most popular fashion statements of our times, but still we crave for that unique individualism at some point. You can be fashion bird by following the ongoing styles and trends, but you cannot surely follow all the odd picks just to prove yourself a fashion lover.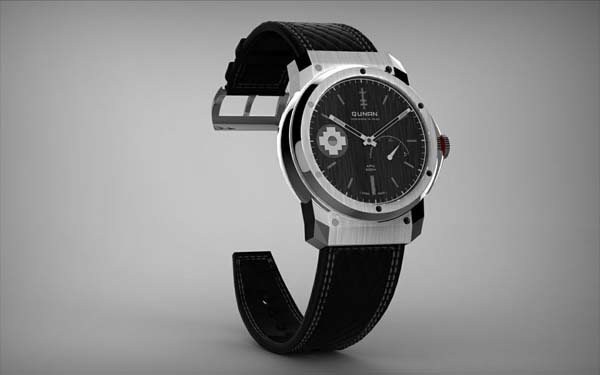 In spite of being the fan of your most favorite personality or brand, you cannot simply adopt all the things he likes. Following fashion trends is certainly a good idea, but better is to make your own style and choose the style that best suits you. Your smart choice can give you the individualism that you have always wanted. When it comes to chic style, we simply can't forget the watches. Watches are somehow an integral part of our style and fashion statement. If you are a brand lover, you must have gone through the terrible situation when one of your friend is wearing the same TAG Heuer Monaco that you have bought with all your love sacrificing all your savings. Being a brand lover, it sometimes really hurt when you found the same branded watch on someone else's wrist which you have so carefully saved up for. While buying unique and stylish branded watches, we somehow think that we are the only one who knew about it, who had it and all our dreams suddenly banish in disappointment.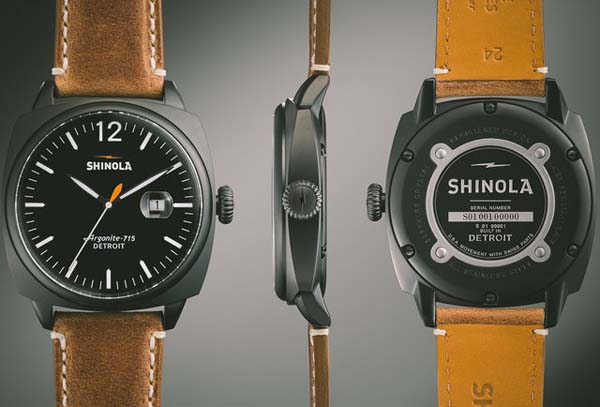 Keeping in view all these issues, an American upstart brand is there to help you. A new American watchmaker, Martenero, certainly had all your personal desires of being unique in the mind while he was creating their brand's first two timepieces. If you are in the rat race of being unique and stylish in your own way, Founders Matthew O'Dowd and John Tarantino have something really interesting to offer. Their new and upstart brand of watches caters the option of customization controls which is just perfect for those who are in the never-ending quest to be special. If you want to express your personality through your unique wristwatches, it is just right for you. The first models of this new brand are Ace and the Founder, that are really beautiful and attractive.  The first timepiece, Ace, is modeled after vintage pilot watches.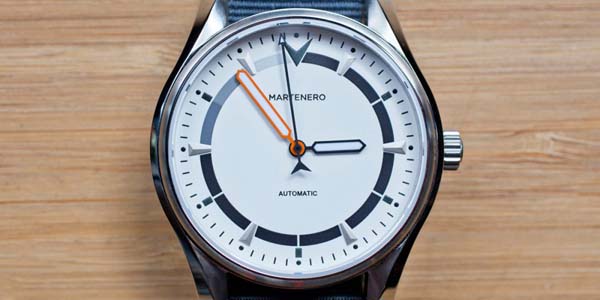 It has large numerals, which are quite evident and easy to read with simple luminous markers. The design is accentuated with a large combination 'X' and chevron for the 12 o'clock. The fashion lovers will have a liberty to select among the black, white and gray dials. While 'Ace' is perfect choice for the stylish guys, the 'Founder' is an excellent option for classy and simple men. The Founder is an inspiration of sports watches of the 60s and 70s era. It is also highlighted with simple luminous markers and a chevron at the 12 o'clock on either white or black dials. Both of the fashionable wristwatches are sensibly selected 42mm diameter, which is simply perfect to fit the wrist of almost every size. The Ace and the Founder are not an exclusive picks for fashion lovers just because you can change the color of the dials.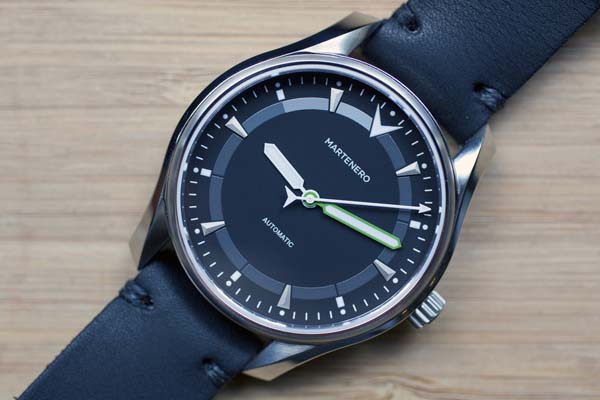 Besides the dial, you can make many things customizable to give you that unique touch that you have always craved for.  From dials to the colors of the minute hand, and from handmade leather strap to the versatile nylon NATO strap, you can customize all the things. In addition, the range of customized colors is all from classy palettes with stylish shades, so you won't need to worry about damaging your image of having a unique taste. The color combinations are so well chosen that none of them looks odd and questionable.  If you want to be stylish in a unique way, then selecting Martenero wristwatches is not a bad decision at all. You will not regret for spending your precious bucks on this fresh approach of timekeeping.