Recover, recycle, reclaim. This is the motto and also the base concept of the fresh Danish brand called REC Watches. Established in 2013, the goal of the company's young founders was to create a watch brand that would incorporate recycled (or rather, upcycled) materials in the construction of their pieces.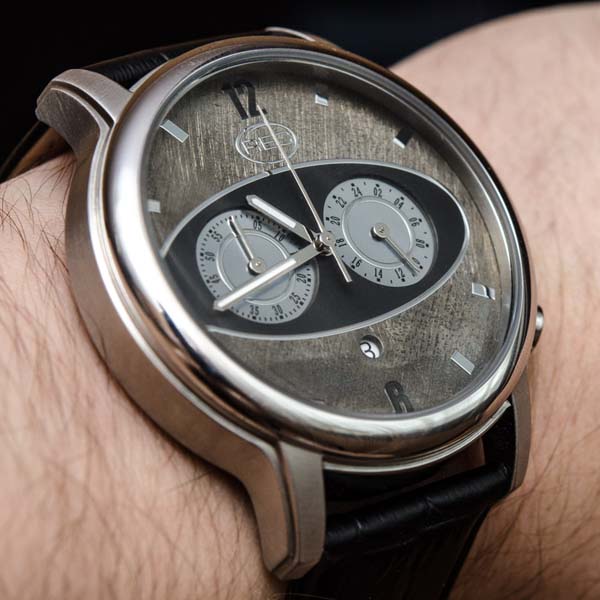 The piece we have in for review is called the Mark I chronograph, one of their first two lines of watches, and what makes them unique is that the dials have been cut from sheets of metal recovered from a 1978 Mini Cooper! As a result, no two watches are exactly alike, and while the REC Watches Mark I would be a lovely watch all by itself, it also tries to be more unique than other offerings in this entry-level price segment. We have seen a handful of brands incorporate historical material in their watches before, with Bremont's HMS Victory (using wood and metal from an 18th century ship) and Romain Jerome's Moon Dust DNA (where the dial contains "dust" from rocks originating from the Moon) springing to mind first.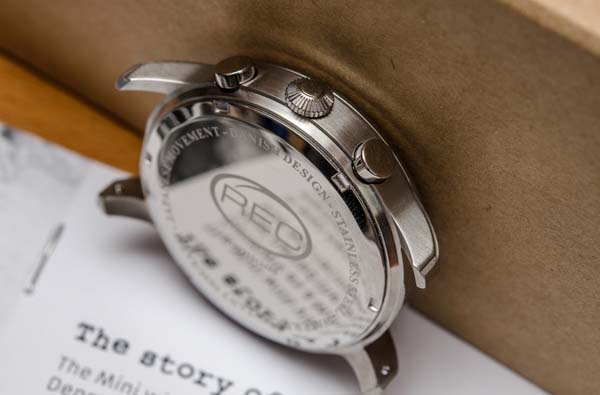 The primary difference between REC Watches and the others is the more-than-considerable price difference, as the REC Watches Mark I costs around 2.5% that of those just mentioned. That is a significant difference and yet the overall experience remains comparable: when wearing any one of these pieces you are not just wearing a watch, but in one way or another you are also looking at an item that inherently has a story and some interesting history to it. Sporting a Japanese Miyota OS21 quartz movement with date, 24-hour display and 60-minute chronograph functions, you know the REC Watches Mark I will not be at the center of attention for its exposed and elaborately crafted mechanical movement or the reassuring action of its chronograph pushers – but again, you are not paying the price of those luxuries either.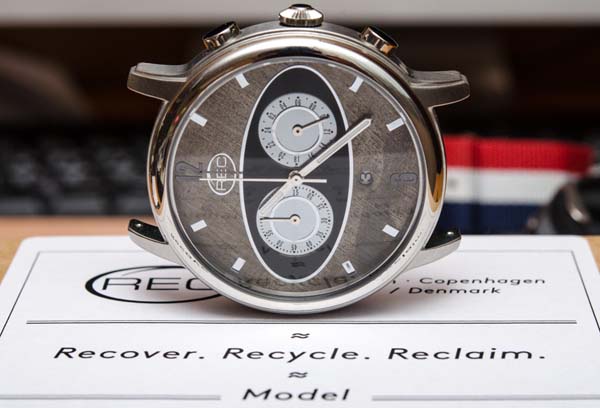 It is about something less "watch-nerdy," something that I experienced to be more widely popular and interesting: the story it has to tell. On the back of each watch is the large "REC" logo and below it a peculiar line that says "VIN: 1121346B." That is not your usual reference number and there is good reason for that: on the case back of every REC Mark I (or Cooper, which is the time-only model in their collection) is this so called Vehicle Identification Number, unique to the car from which the dials have been claimed. -ablogtowatch