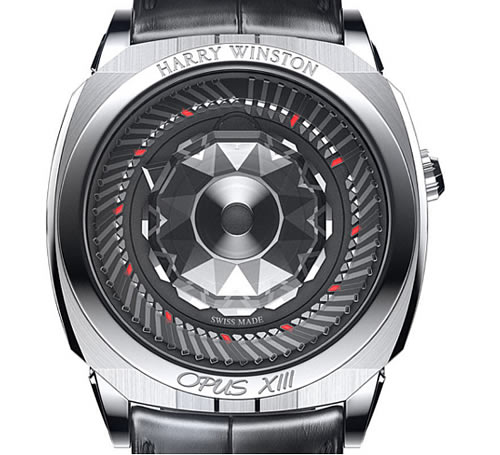 American Jeweler and luxury watchmaker, Harry Winston's name floats up a few times a year when they display creativity with jewels, or more so their Opus series of watches. We have previously seen the yearly horological creativity they have displayed with the Opus 11 and the Opus 12 watch bough in last year. This year, they have managed to bring in the Ludovic Ballourard creation, the Opus XIII which will challenge the watchmaking principles yet again. Unlike the conventional hand moving dial to show the time, the illusion of time displayed by multiple circular movements is what makes the timepieces a sight to behold, while it performs it's multiple functions. 59 hands for depicting the minutes and 11 rotating triangles for hours, and a trapdoor to put on an unique show of functionality, Opus XIII will certainly be more entertaining than the rest of the collections around.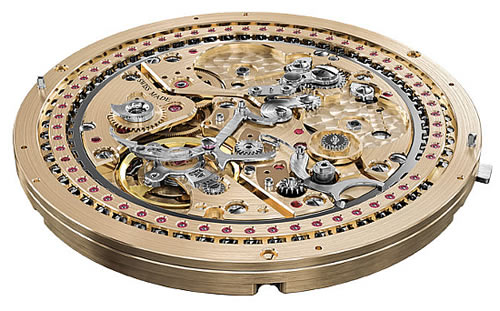 The Opus XIII watch casing is an 18K white gold, with the Harry Winston engraving on the 12 o'clock slot, and the Opus XIII engraving the 6 o'clock down below. It happens to be a sizable 44.25mm wide, and is covered a sapphire crystal dome which is known for it's anti-reflective properties. The dial has numerous polished rhodium plated hands, including the triangular shaped hour hands. The strapping is a high grade black alligator hand stitched fabric, which contrasts well with the white gold body and buckle.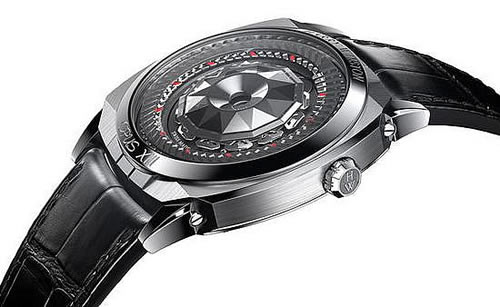 The interior, where the HW4101 movement sits is where all the action is. With the 242 functional jewels in the 364 components' movement, it is a record of sorts for a mechanical masterpiece like this one. The beat rate of the movement is 21,600 vibrations per hour and boasts of a 35-hour power reserve. Though not intended for use during water adventures, the Harry Winston Opus XIII can resist water up till 30-meters of depth.
Just in case the watch has managed to tickle your fantasies, collectors ought to rush in as only 130 of these will ever be available for sale, worldwide.
Source: Bornrich