Andreas Strehler's newest watch is a travel watch that is simply called the Sauterelle à Heure Mondiale, which loosely translates to "Grasshopper World Time." The Sauterelle collection was unveiled in 2013 featuring Strehler's own patented rémontoir d'égalité or "constant force" mechanism.
[contentblock id=1 img=adsense.png]
Likewise, the new Andreas Strehler Sauterelle à Heure Mondiale watch features the same mechanism in addition to interesting and practical travel time functions – a couple of which are displayed on the case back.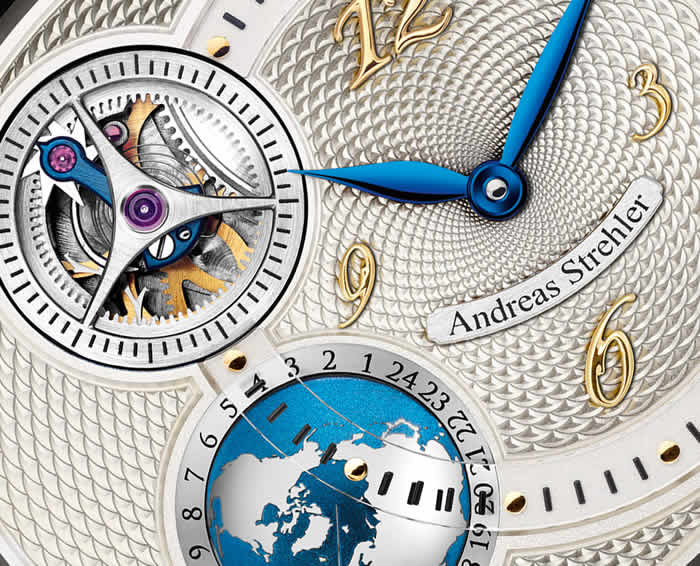 A quick introduction is in order for those not familiar with the name Andreas Strehler. Strehler is one of most highly regarded and sought-after independent watchmakers in the business. His career as a watchmaker started out around 1991 at the renowned APRP manufacture, and he gradually rose to become APRP's head of prototyping. In 1995, he started his own workshop where he restored vintage watches and clocks.
From then on, he began designing and building his own watches. At the same time, he also did work for other brands and founded another company called UhrTeil that manufactures and develops components and movements for other brands. He was also the watchmaker behind the Harry Winston Opus 7.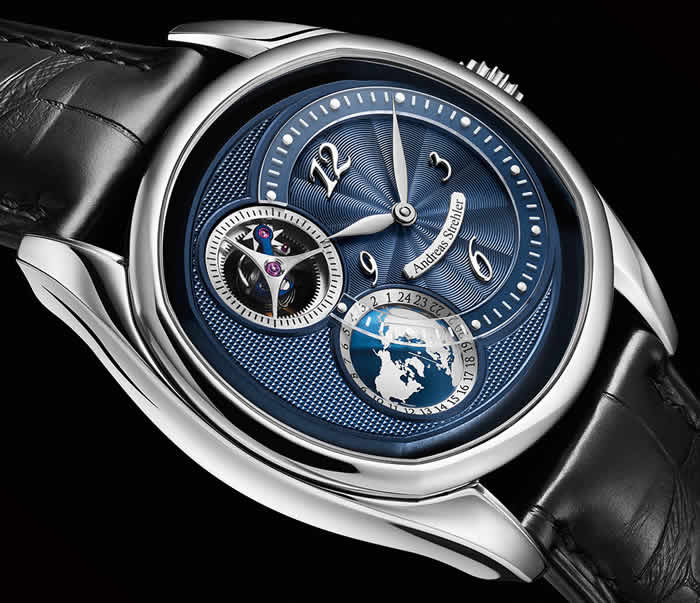 Clearly, it won't be a stretch to say that Andreas Strehler is well-versed in all aspects of watchmaking, and this can be clearly seen in his watches which often combine technical innovations and quirky designs to very good effect.
[contentblock id=2 img=adsense.png]
The new Andreas Strehler Sauterelle à Heure Mondiale watch is a good case in point.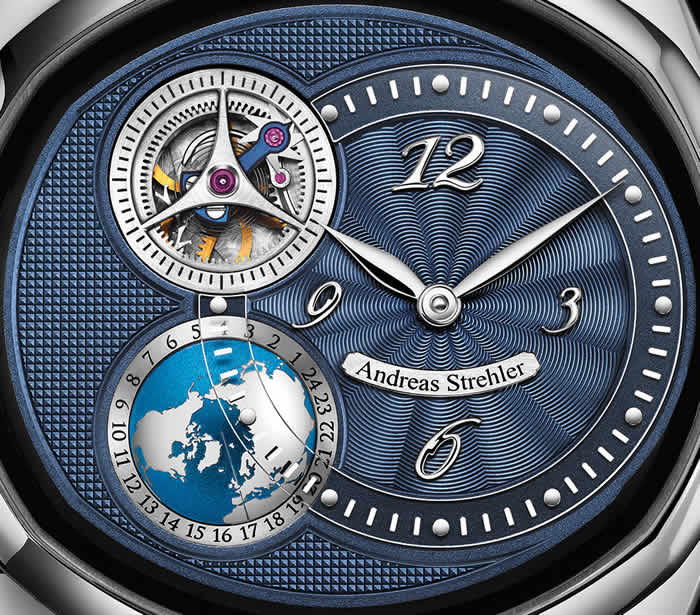 The Andreas Strehler Sauterelle à Heure Mondiale is available in a platinum or 18k red gold case with a blue or silver dial, so that's four references in total. The case measures 41mm wide, and its outline looks almost "tonneau" due to its cushion-shaped bezel.
The crown appears fairly large, which should make it easier to wind (it is a manually wound movement) and to set the time when traveling across time zones.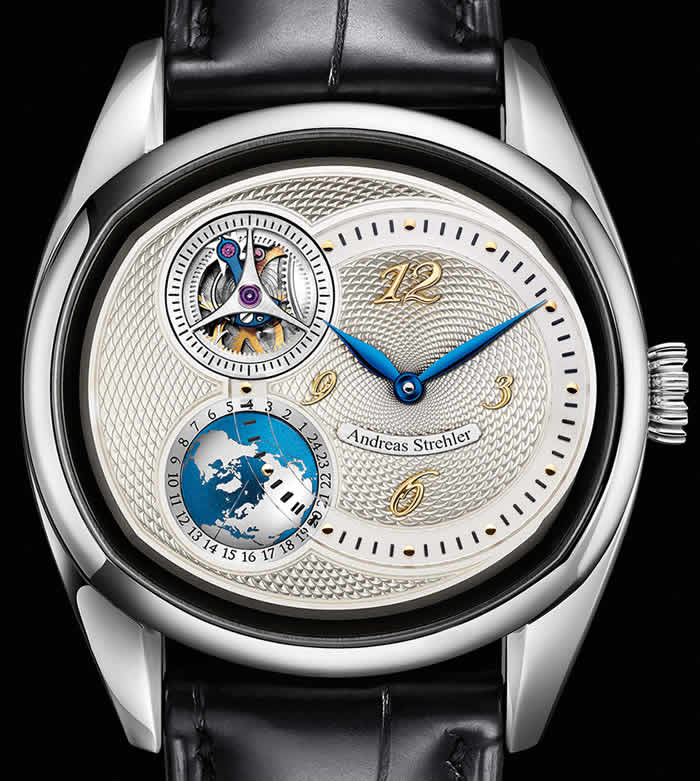 The engine-turned dial has different types of guilloche to provide contrast and improve legibility. To the right is the main sub-dial that displays local time and an interesting thing to note is the sapphire disc that displays the minute track.
[contentblock id=3 img=gcb.png]
At 10 o'clock is the visible rémontoir d'égalité mechanism that charges energy and releases it once every second to the escapement. This ensures that the escapement receives an equal amount of energy each time regardless of how fully wound the mainspring barrels are.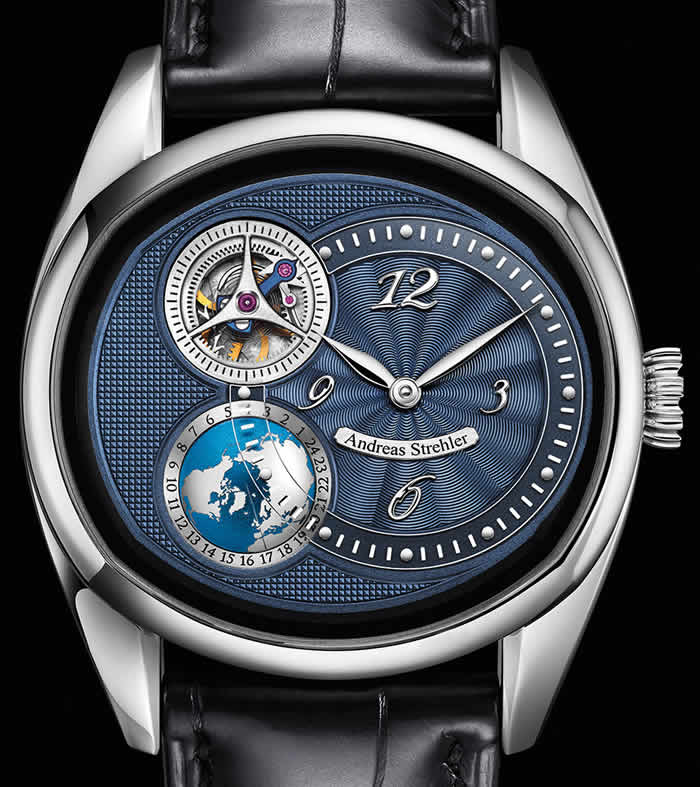 At 8 o'clock, there's a 3D globe that shows the view from the North Pole with a line through the GMT time zone to help you line it up when setting the second time zone. It makes a full rotation once every 24 hours. It also doubles as a day and night indicator. The countries on the globe that are under the sapphire disc that displays the minute track are in the night.