We always want to give our child the best we can! Though you'd have to be a Wolf of Wall Street to afford the Helicopter Bed from Dragons of Walton Street.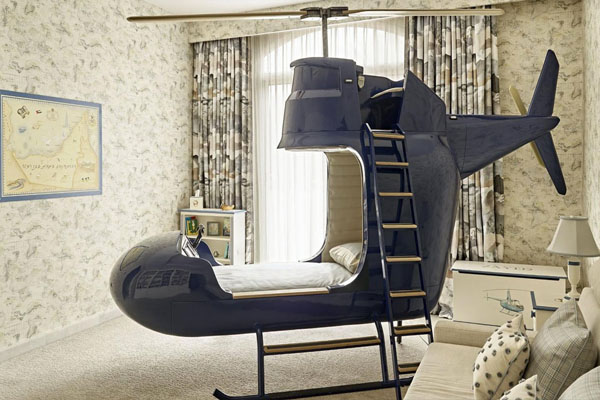 Each handcrafted Helicopter Bed is made to order and customized for its intended pilot with a personalized dashboard containing a joystick, speed dial, clock, and radio with attached speaker.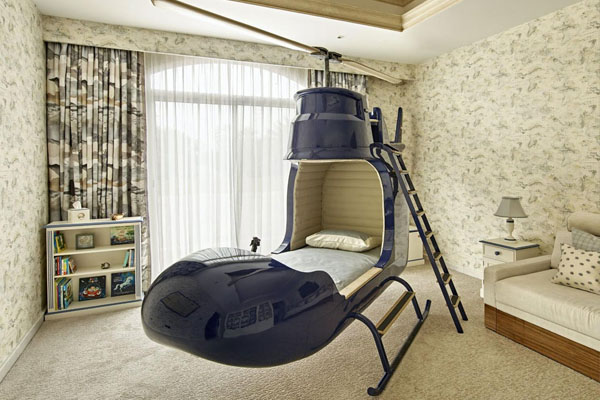 The bed is also teched up with a pair of USB ports on the inside, and blue and white lighting running along the outside. Exterior switches and buttons on top also light up.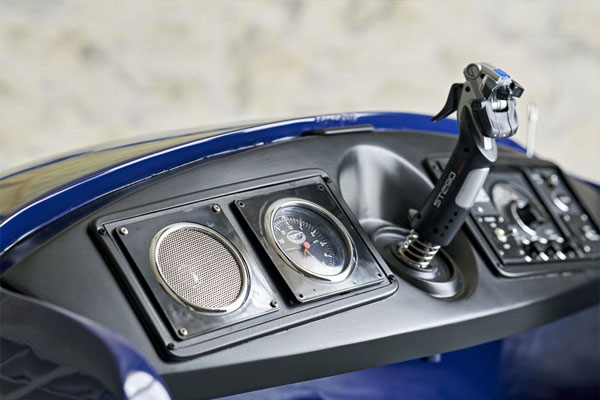 And speaking of the top of the Helicopter Bed, a side ladder climbs up to more than the chopper's trademark propeller – there's also a work desk that will give your kid full view and command of the room during study time.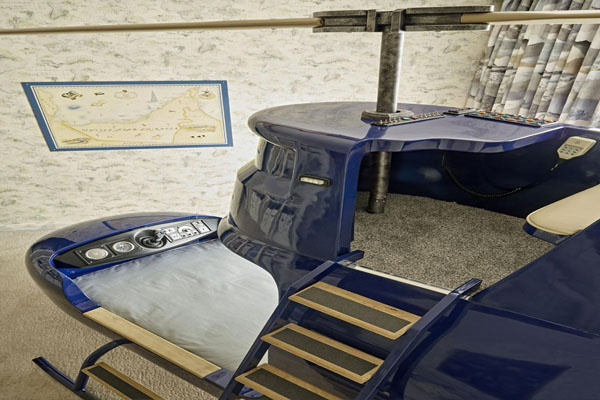 It also consolidates 2 pieces of furniture into one, since space for anything else in the bedroom will probably run short once the Helicopter Bed lands. No price is listed for the Helicopter bed in the Dragons of Walton Street online store, just a note indicating "Price on application.