Usually, fans of the World Wrestling Entertainment (WWE) are also big fans of the Undertaker. Known as the "Phenom," the Undertaker is one of the few superstars who only need to perform once or twice a year but can still command a huge following. 
[contentblock id=1 img=adsense.png]
He has won almost everything there is when it comes to professional wrestling, but most importantly, he is one of the most respected superstars in the industry.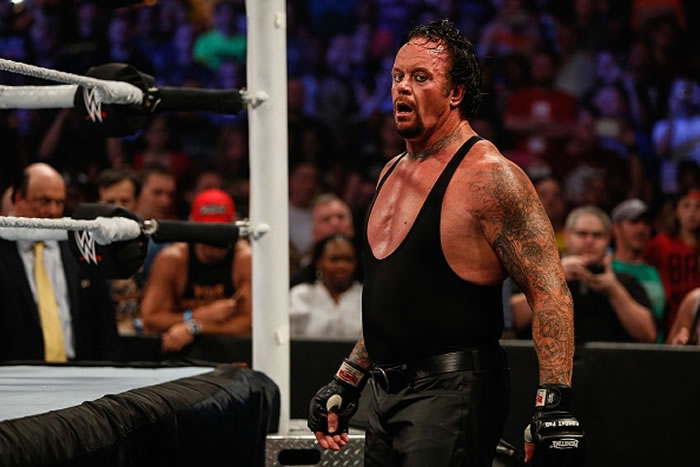 However, the Undertaker is now 51 years old, and the WWE is now filled with new stars who are nearly half his age. With this, there are rumors circulating that suggest that the Undertaker may be close to retiring. Some reports give solid pieces of information on the possibility of the Undertaker ending his legendary career. 
[contentblock id=2 img=adsense.png]
One point noted was that during Wrestlemania 32, in a match against Shane McMahon, the Undertaker beat McMahon then proceeded to remove his gloves and left it at the center of the ring. Many believe this is a sign of the Undertaker signing off, and he did it without breaking character, leaving with so much mystery. 
However, others also believe that the Undertaker may come back for one last match and that would be in the biggest pay-per-view event, Wrestlemania 33. The reason behind this is that the Undertaker needs to battle one of the biggest names in the industry, John Cena. In fact, these reports reveal that the two were supposed to meet back at Wrestlemania 32, but it the plan was scrapped when Cena injured his shoulder and was not available to fight. 
[contentblock id=3 img=gcb.png]
Now, if everything goes accordingly, the Undertaker's curtain call may be in a great match against a future legend as well. If the "Phenom" does hang up his gloves, it doesn't erase the fact that his entire wrestling career was a great accomplishment, and many will remember the championships he won and the signature moves that his fans loved to see.