Lionel Messi beat Cristiano Ronaldo and Neymar to win his fifth Ballon d'Or award. The Barca star reclaimed the prize from his Real Madrid rival as he returned to the top of his game. Lionel Messi has bagged himself a FIFTH Ballon d'Or. 
[contentblock id=1 img=adsense.png]
In news that surprised absolutely no-one, the Barcelona star saw off the challenge ofCristiano Ronaldo and Neymar to once again be crowned the world's best footballer.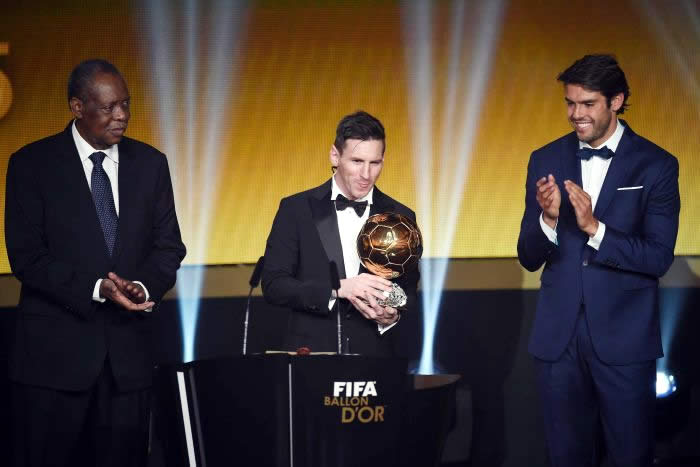 But just HOW did the football world come to this decision? It's pretty simple, actually. The captain and coach of every single international team vote for their top three footballers of the year – and the final results are calculated from there. But while that sounds straightforward, once you get to see every single vote (as we now have), you spot a few things. When you're Cristiano Ronaldo, you don't do second place. You do trophies. You do accolades. YOU DO VICTORY. So, last year's Ballon d'Or gala – when you knew you that big golden ball was coming your way – was a scream.
[contentblock id=2 img=adsense.png]
The year before – when you turned up with victory virtually in the bag? An equally marvellous day out. But the 2015 Ballon d'Or gala? That is not your idea of a good time. That is your worst nightmare. Because, despite being Cristiano Ronaldo (the number one, el numero uno, le grand fromage), you're expected to attend… despite knowing you're not going to win. In fact, you have to turn up knowing that Lionel Messi – your great nemesis – is going to lift that trophy while standing RIGHT NEXT TO YOU.
Possibly my favourite image from the evening. Neymar's look towards Ronaldo ? #BallondOr pic.twitter.com/7lPPHL3BfG

— Charlotte Hodges (@CharHodges88) January 11, 2016