LeBron James says he's curious about how the NBA will protect its players and staff from COVID-19 once the new season tips off Dec. 22.
"I'm very intrigued on seeing what the protocols (are) going to be," James said Tuesday on the "Road Trippin'" podcast, courtesy of Uninterrupted. "There's been discussions, there's been talks.
"They wanted to make sure that we can get the season going. Obviously, for a lot of different reasons."
Host Richard Jefferson interjected with "money," which James quickly deemed "the biggest reason," before continuing his thought.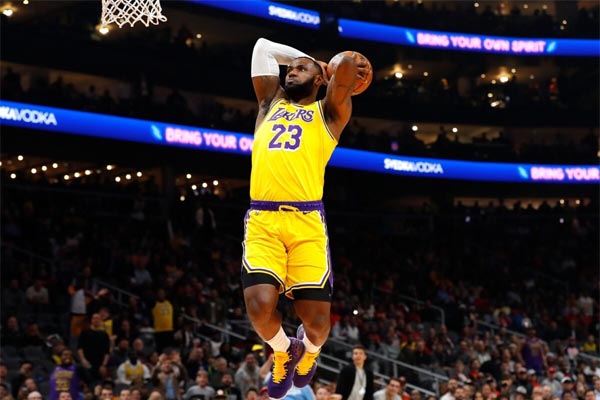 "But the safety of our players and the safety of our owners and the safety of our (general managers) and the safety of our coaches and training staff and things, that's more important than anything. … I'm very intrigued on seeing how they deal with this because we all know that COVID is still very active."
The NBA managed to finish last season by inviting 22 of its 30 teams to a quarantined campus at Disney World, but players don't want to resort to an isolated environment again. The league is planning for all teams to travel between markets again for games for the 2020-21 campaign.
James, who is entering his 18th year in the league, isn't alone in expressing his unease over the season. Philadelphia 76ers head coach Doc Rivers said Tuesday he was "very concerned" about attempting to play through the pandemic, citing the league's smaller roster limitations compared to a league like the NFL – which has five weeks left in the regular season despite having to navigate around multiple COVID-19 cases on teams.
The Lakers superstar says players were forewarned that the virus would be much harder to contain during the colder months, which could present issues for an NBA schedule set to run from late December to mid-May.
"And they actually told us that in the winter, it's going to be more active than any time and that's what we're in right now," he said. "If you're seeing snow or not, this is the wintertime, and it's picking up steam. So, I just want to see how we tackle this."