It's less than a week until the Georgia Tech football team begins spring practice (Monday 3/24 to be exact), and football fever is already starting to set in for Jackets fans. Beginning Monday, there will be 14 practice sessions leading up to the April 18th spring game (15 sessions total).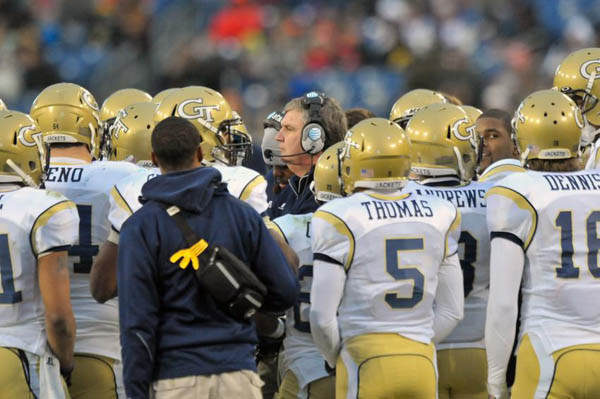 "We're excited to get started," head coach Paul Johnson told Ramblin Wreck.com.  "There should be competition at almost every position and usually that leads to some spirited practices. Every spring you hope to get a lot accomplished and end it without any significant injuries." With only 11 starters returning this year (six on offense and five on defense) here will definitely be some key position battles going on, with none more important than the now-vacated starting quarterback job. Some may consider this a two-man race, between last year's primary backup QB, Justin Thomas, and the newly signed freshman Matthew Jordan. But don't count out redshirt junior Tim Byerly, who definitely has experience (and success) running an option-based offense. Defensive line is another area of concern that will be watched closely this spring, and according to the Atlanta Journal-Constitution, the race is wide open for all comers.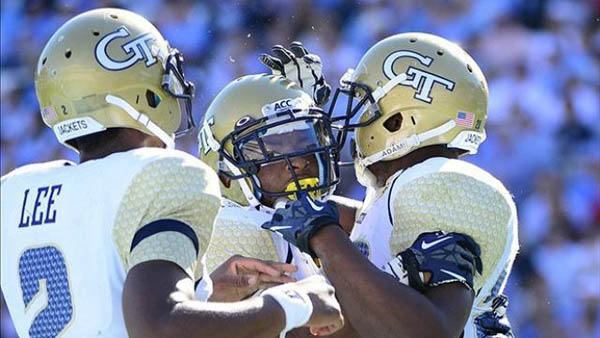 Tech defensive line coach Mike Pelton told AJC beat reporter Ken Sugiura, ""I don't want to sell them short, but you know what? There's a lot of guys that haven't done anything in that group." Either that's a flat-out challenge to the incumbent guys on that line, or an open invite for some of Tech's young signees to make a name for themselves. Perhaps both? The offensive line will also take a much different look for the Yellow Jackets in 2014, but Paul Johnson recruited a nice crop of young and talented linemen, and will undoubtedly give them a hard look-see. Keep an eye on returning guards Shaquille Mason and Trey Braun to give some of these young players a few lessons in the much-maligned cut-block.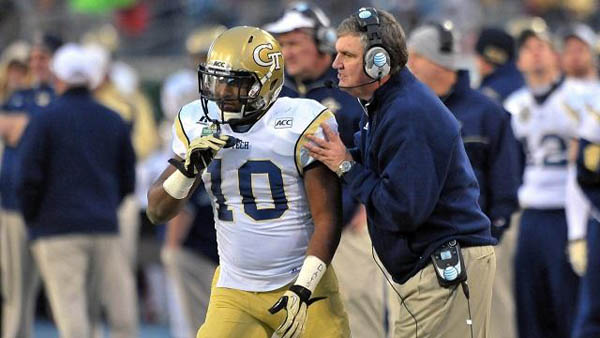 The return of injured defensive backs Isaiah Johnson and Jamal Golden will go a long way to helping what was one of the worst defensive secondaries in the country last season, as well has having Golden back to return kicks once again. Special teams could end up being a huge strength for the Jackets in 2014. This spring, there will be four true freshman who took advantage of early enrollment participating on the field. DB Step Durham, DE KeShun Freeman, LB Tre' Jackson and QB Matthew Jordan will all be in the spring drills. Interesting how each of them mans a position that could potentially become a battleground. RB Travis Custis, who originally signed with the Jackets in 2013, will also participate. Which position battles will you have your eye on, and who do you think will win? Comment below and let us know. -gasportscraze