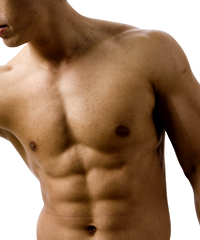 When the idea of losing weight and slim-trim figure flashes in our mind, the first thing we think about is crash dieting. The practice of losing weight with starvation without exercise and workout, usually result disastrous for your body and health.
Give this summer a treat to your body by joining healthy workout routines. Most of the women and men follow the myth that only overweight and bulky people need to do exercises, however, the idea is completely wrong. Workout practices not only give you a smart and healthy body, but also relax your mind and soul.
Important things to remember regarding workout:
During practicing any exercise, always make sure that your posture and position are correct. As the daily workout can do wonders to your body and health, similarly, the wrong posture and inappropriate way of exercising can cause adverse effects on your muscles and joints.
It is always a proper way to carry on with your workout routines under the guidance of your trainer. Before getting started, always ask your instructor about the body part and muscles that are going to be affected by the particular exercise.
If you have backache problem, then initiating with sit-ups will not be a right start for you.Similarly, if you have a pear-shaped body then workout for upper part of the body will make your figure disproportionate.
Choose your workout style:
If you are unable to join any gym or exercising club because of your busy schedule, then brisk walking is the best workout style that can be surely very beneficial for you. Try to increase your workout duration gradually, to boost up your stamina without asserting excessive pressure on your bones and joints.
Why start workout?
The most amazing answer to this is, when you will lose your body fat with the help of workout and exercises, you will not face the problem of quick regain of your lost weight. In contrast, if you follow strict and harsh diet plans without actually burning your extra calories, the whole unwanted curves will come back, as soon as you will return to your normal eating habits.
I can assure you that when you will add workout in your daily routine, you will feel fresh and active, even a 10 minutes exercise can keep you away from illnesses.