Make this slimming and cleansing Strawberry Detox Water in 5 minutes or less. Perk up and hydrate all in one glass of goodness that just screams summertime! The change from gloomy to perfect almost overnight definitely inspired this clean, refreshing and strawberry detox water recipe.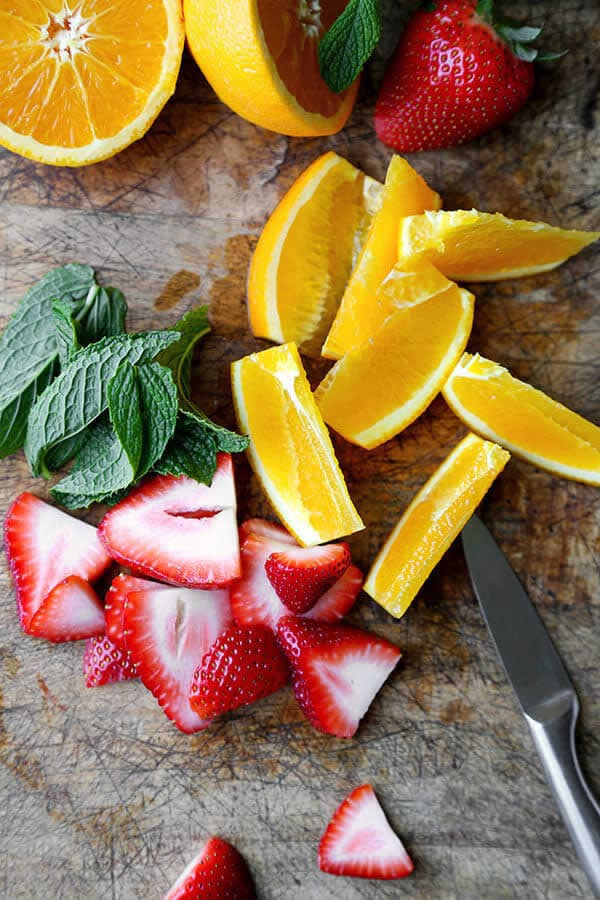 There is nothing more refreshing and cleansing than homemade detox fruit water, and with summer approaching, it's the perfect drink to enjoy and to help you lose weight.
INGREDIENTS FOR DETOX WATER:
Strawberries: The strawberries will add a pop of colour and hint of sweetness.
Orange: Citrus for vitamin C and a cleansing feel.
Mint leaves: To add a refreshing element to the already cooling water.
Water: You can use bottled or tap water for this recipe. I'll leave that up to you.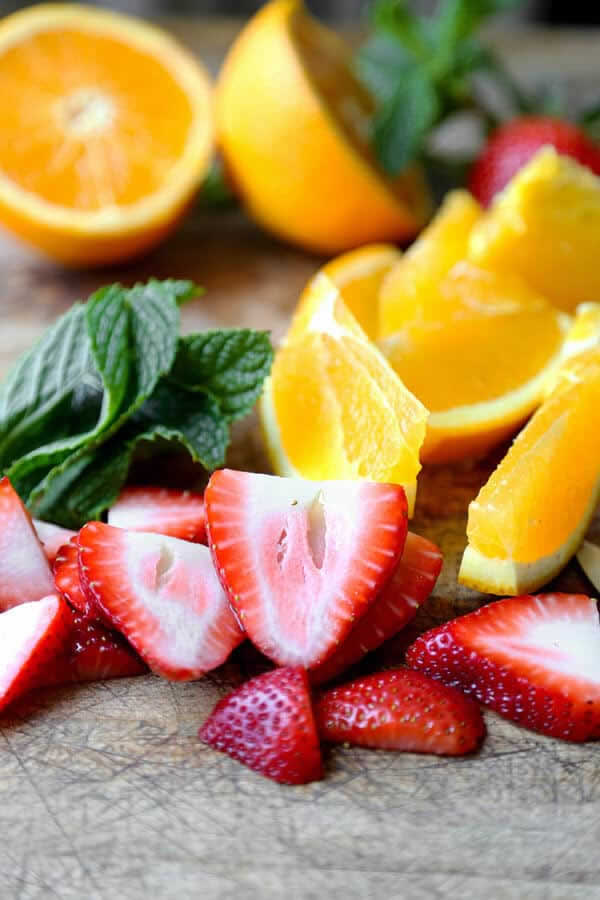 HOW TO MAKE DETOX WATER
Adding the flavours first: Place the fruits and mint leaves in a pitcher or a wide mouth ball jar.
Pouring the water: Fill the pitcher with water and give the fruits a quick stir using a spoon or a chopstick.
Chill: Leave the water for at least 2-4 hours to let the flavours seep in.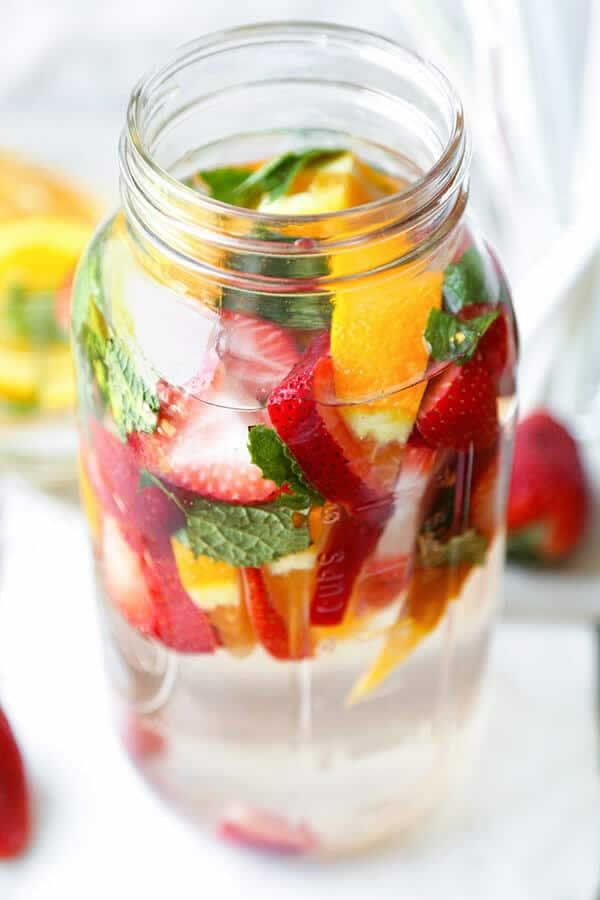 Other Flavor Variations:
Cucumber and mint
Lemon and basil
Cucumber, lime, and blackberries
Watermelon, kiwi and lime
Grapefruit, pomegranate and raspberries
Apple and ginger
Cranberry, orange and basil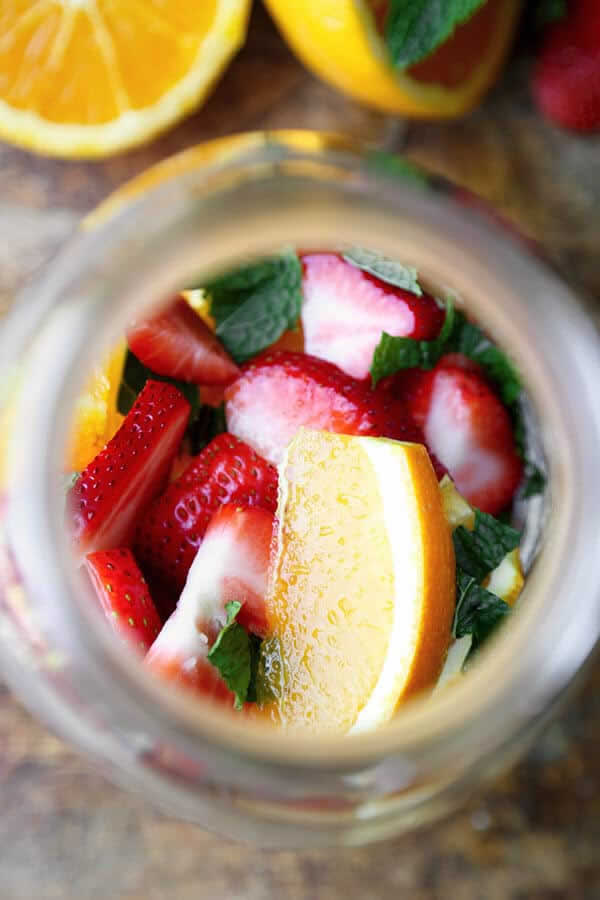 HOW MUCH WATER SHOULD YOU DRINK ON A DAILY BASIS?
As we all know, keeping hydrated is important.
Our bodies are made up of a ton of the wet-stuff, and our cells require water so our bodies function properly, combat fatigue and promote clear skin.
I'm not a doctor, so I won't get all sciency here – but being properly hydrated is a big deal for both feeling and looking your best.
The recommended amount is about 2 litres but this number can vary depending on where you live (you may need more if you live in a hot and humid environment) and how old you are (the older we get, the more water we need to stay hydrated).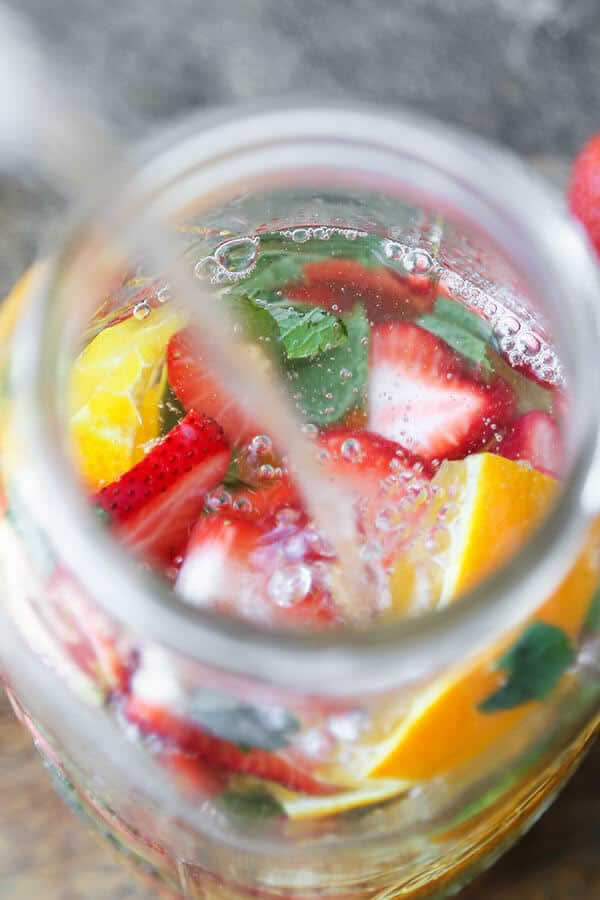 HOW LONG DOES DETOX WATER LAST?
Detox water can last up to 6-7 days depending on the fruits and herbs used. Softer herbs like basil and mint only last a couple of days while sturdier ones like rosemary can last much longer.
But the general rule of thumb is 2-3 days tops.
For this strawberry detox water, I would say no more than two days. After that the strawberries get mushy and the mint starts to disintegrate.
HOW TO MAKE DETOX WATER LAST LONGER
You can easily make your spa water last longer by simply removing the fruits and herbs once the water is infused (after 3-4 hours).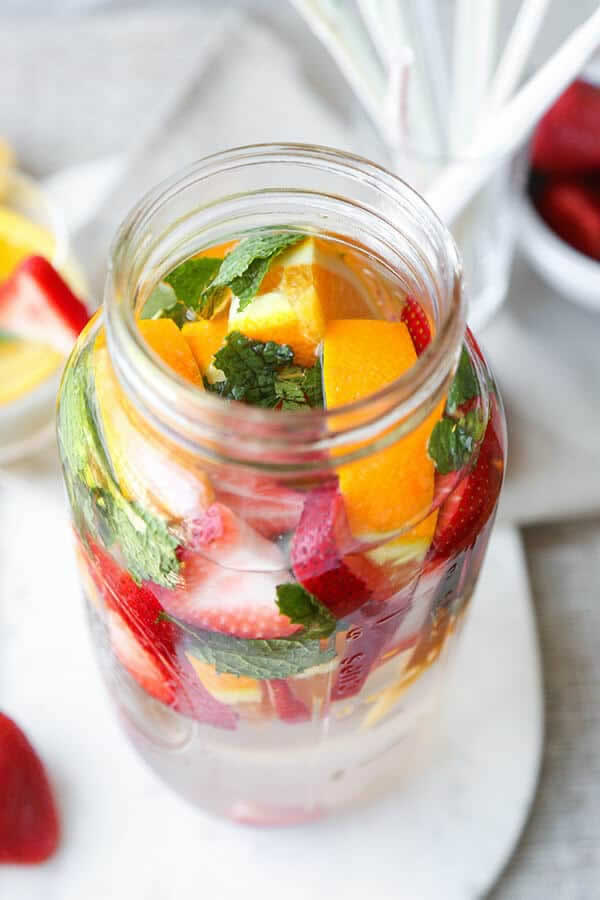 NOTES
You can substitute water for seltzer. Just make sure you have a container with a hermetic seal to hold the fizz. This strawberry detox water will keep refrigerated for up to 2 days. Discard of the fruits and mint leaves to make it last longer, up to 7-8 days.