Eating a balanced plate first thing gives you an energy surge to kick off your day and helps keep your hunger in check. "What you eat for breakfast sets the tone for the whole day," says Leah Kaufman, RD, a dietitian in New York City. This is how to make that starter meal healthy yet uncomplicated. 
[contentblock id=1 img=adsense.png]
Your action plan: Create a habit of eating something smart in the a.m. every day for three weeks by mixing and matching the strategies below. When assembling meals, follow this formula: a bit of protein along with a healthy carb and a good fat (like nuts or avocado).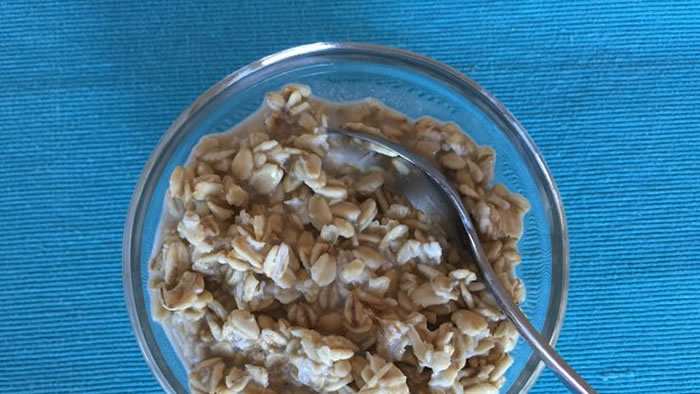 Strategy #1: Make prep-ahead moves
Spend time Sunday setting up several days' worth of breakfasts. A few simple solutions:
Go mini: Use a muffin tin to prepare mini egg frittatas; eat two per morning. (This Egg Frittata recipe makes eight, enough for nearly the whole workweek.) 
Make it in your sleep: Mix a big batch of overnight oats or chia pudding. Both are yummy, nutrient-rich breakfast bowls. 
Bag smoothies: Grab plastic baggies and put 1 cup berries, half a banana, and 1 tablespoon flaxseed into each. Stash them in the freezer; when your alarm goes off, toss one serving into the blender with ice, almond milk and 1 tablespoon almond butter.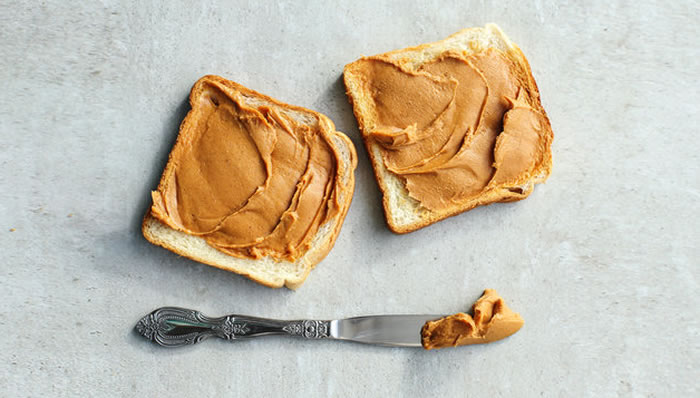 Strategy #2: Have an arsenal of 5-minute meal ideas
No chance to make ahead? These eats can be ready in a flash. 
Follow the two-topping rule: Plain quick-cooking oatmeal is an easy way to get a hearty breakfast fast. Limit yourself to two add-ins, like berries and raw peanuts. One should always be a source of protein, but don't stick with just nuts. Try one of Kaufman's creative oatmeal mix-ins: 1⁄2 cup low-fat cottage cheese or three egg whites. 
[contentblock id=2 img=adsense.png]
Pick PB: Peanut butter is a tasty protein source, perfect on whole-grain toast with a piece of fruit. In a real hurry? Make a peanut butter sandwich. 
Think outside the yogurt cup: Have an unsweetened Greek yogurt and apply the two-topping rule (try cinnamon and granola). Or pair the plain yogurt with an energy bar. One of Kaufman's faves: Zing Bars ($32 for 12; amazon.com). 
Enjoy dinner leftovers: "A cold slice of vegetable pizza tastes great at breakfast," says Ruth Frechman, RD, author of The Food Is My Friend Diet.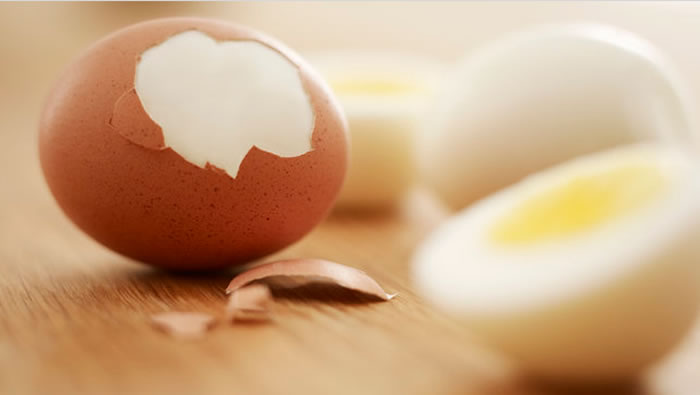 Strategy #3: Master get-out-the-door hacks
When making (and sitting and eating) breakfast at home is absolutely not happening, try these on-the-go options. 
Stock up at your destination: Keep nut butter and plain oatmeal packets in a desk drawer. Have an office fridge? Stash yogurts and hard-boiled eggs. 
[contentblock id=3 img=gcb.png]
Swing by the supermarket: "People forget that you can stop at a grocery store and only buy a banana and a yogurt," says Abby Langer, RD, a dietitian in Toronto and the owner of Abby Langer Nutrition. "You have more control than when you're limited to menu items at a drive-through." 
Make a coffee shop pit stop: But order a healthy item that you would prepare in your own kitchen, says Kaufman—like a feta-and-egg-white wrap or a box of apple slices, nuts and cheese. -health