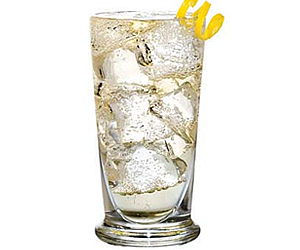 St – Germain is the most appreciated natural liqueur so far among men. It is meant for those who love to taste masculinity along with divinity in a Collins glass. St – Germain is an elderflower liqueur which is prepared from the handpicked blossoms as soon as they are biked down by the French farmers.
About St – Germain, it is rightly said,
"This is also a high-quality liqueur that, like a custom-fitted pink Thomas Pink dress shirt, any man secure in his skin would be proud to own."
The reasons of St – Germain's popularity among men are many. Lets get to explore as to why St – Germain??
St – Germain is a liqueur that mixes well with many other ingredients to give birth to thousands of refreshing flavours. The liqueur cocktails have become as famous as St – Germain itself is.
St Germain's being prepared from the most carefully selected elderflower makes it a true delicacy. This French liqueur doesn't have deep roots in history, rather it is the drink of today, with its modernity of flavour and latest taste appeal.
St – Germain is supposed to be the base of many cocktail drinks derived from it and called as St – Germain cocktails. St – Germain cocktails are famous from L.A to London.
Those who love their masculine looks and love everything related to their masculinity love St – Germain as it adds to their masculine factor and is sure to boost their appeal as men!
Before St – Germain's release, the only option for the cocktail drinks who ask for some herbal aroma was the syrup prepared from the frozen elderflower. Elderflower being very delicate loses its freshness when frozen. So St – Germain got an instant fame when released just because of its being prepared from the fresh elderflower.
Following is a recipe of a St – Germain cocktail, which is really refreshing. It is sure to drag her towards you. We recommend you to please your tongue with the Dutch Green Tea Cocktail prepared with St – Germain, Sonnema vodkaHERB, green tea and fresh lemon.
Dutch Green Tea, A St – Germain Cocktail:
Ingredients:
1 1/2 oz Sonnema vodkaHERB
1/2 oz St. Germain
1/2 oz agave nectar
1 oz green tea
5 oz fresh lemon juice
flamed lemon peel for garnish
 Preparation:
Build the ingredients in a Collins glass filled with ice.
Stir well.
Garnish with a flamed lemon peel.