Halloween is harder as an adult. This holiday, after all, was designed for kids to dress up and stuff their faces with candy. That's not saying you shouldn't do the same. But there's really only one surefire way to age up October 31—the booze. Concocted by bartenders and mixologists from around the country, these five should get you started. There's a twist on a classic, an actual cult classic, and some total originals to sip (while you stuff yourself with candy).
[contentblock id=1 img=adsense.png]
Pumpkin Old Fashioned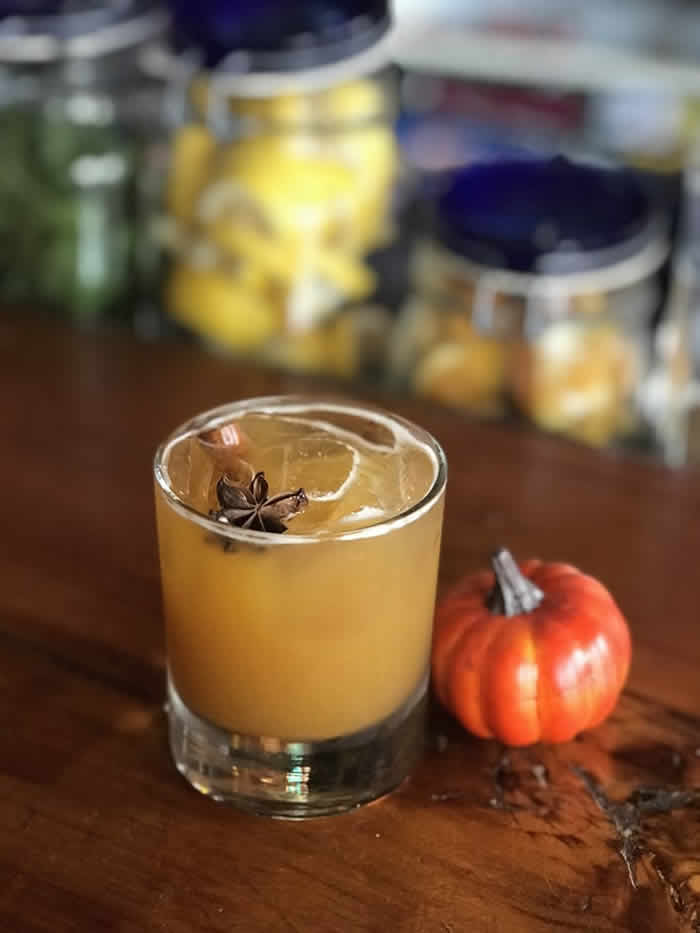 From: Ashley Santoro, bartender, Skinny Dennis, Williamsburg, New York City
"This cocktail is super simple and great for Halloween because it has the class of an Old Fashioned but with a festive fall twist," Santoro says. 
INGREDIENTS
· 2 oz. Rock and Rye Slow & Low Rye Whiskey
· 1 oz. Raw simple syrup (regular simple syrup will do as well)
· 1 tbsp. Pumpkin purée
· Star anise
· Cinnamon stick
Read More: 7 Green Detox Drinks You Have To Try
DIRECTIONS
Combine all ingredients and shake well in a shaker and shake well. Strain into a rocks glass filled 3/4 with ice. Garnish with the star anise and a cinnamon stick.
Ursula's Elixir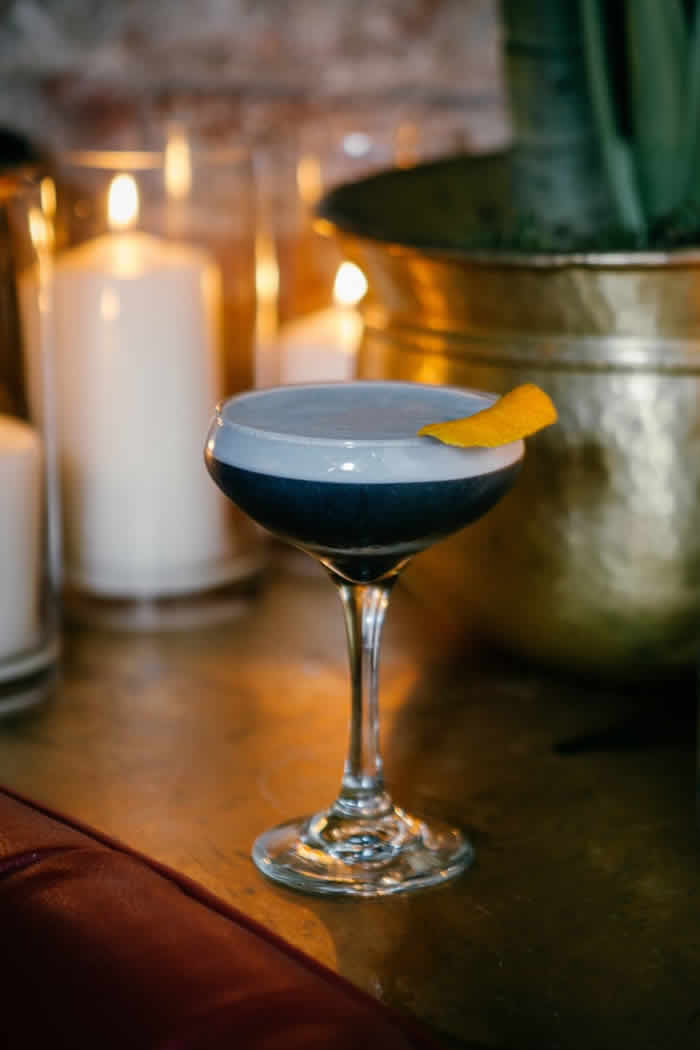 From: Tui Te Kaaho, head bartender, Chinese Tuxedo, New York City
The perfect place to sip this charcoal-activated gin cocktail is probably on a black leather booth inside the renovated Opera House-turned modern Chinese restaurant. Fortunately, if you can't make it to Chinatown you can mix the concoction yourself. The final product is piercingly black—a perfect mood-setter for a Halloween get-together.
INGREDIENTS
· .75 oz. Lemon juice
· .5 oz. Simple syrup
· .25 oz. Creme de cassis
· 2 oz. Charcoal activated gin
· 1 Egg white
· 1/2 Teaspoon activated charcoal
DIRECTIONS
[contentblock id=2 img=adsense.png]
Whisk together gin and activated charcoal to create "Black Gin." Add all ingredients to tin, hard dry shake (shake with no ice), add ice and shake again, strain into coupe. Express orange over cocktail.
Day of the Dead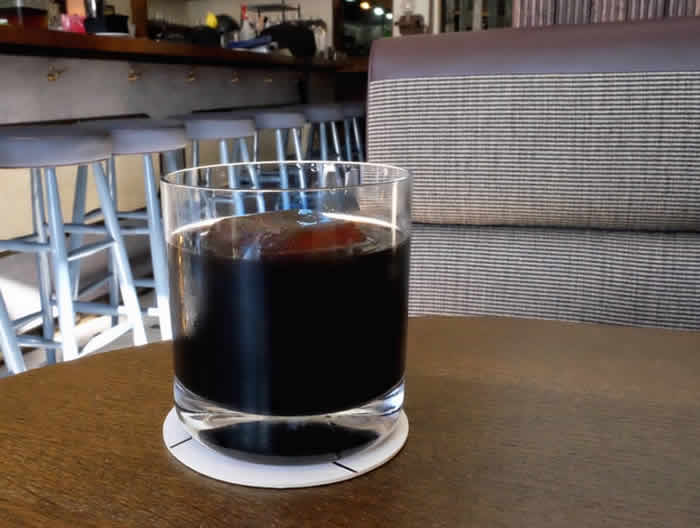 From: Salvatore Tafuri, mixologist, The Loyal, New York City
The showstopper in this totally black concoction? A blood-red ice cube made from frozen Campari. It looks sinister, but we promise it tastes delicious.
INGREDIENTS
· 1.5 oz. Bourbon whiskey
· 0.5 oz. Mezcal
· 0.75 oz. Blood orange juice
· 0.75 oz. Kura spicy syrup
· 1 oz. Fresh ears uree
· 0.5 oz. Fresh lime juice
· 1 Campari ice cube.
DIRECTIONS
Combine all the ingredients and shake hard for 10 seconds, strain into a rocks glass over a big Campari ice cube.
Read More: 10 Best Foods and Drinks for Exercising
I Married a Witch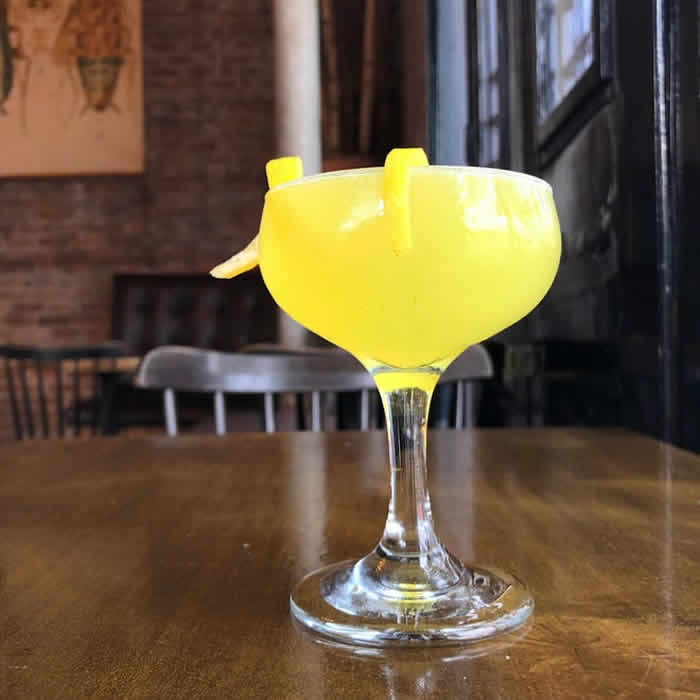 From: Neal Bodenheimer and Kirk Estopina, Cure, New Orleans, Louisiana
Straight off the menu of this James Beard-nominated cocktail spot in the Big Easy, this vodka-based creation has a citrus kick—plus the addition of curry simple syrup. Leave some time before guests arrive to prep, the syrup takes up to 40 minutes to prepare.
INGREDIENTS
· 1.5 oz. Boyd & Blair Vodka
· .5 oz. Gilka Kaiser-Kümmel
· .75 oz. Curry simple syrup
· .75 oz. Lemon juice
· 1 Lemonwheel garnish
DIRECTIONS
Make the syrup by adding 1 tsp. of curry per cup of water. Reduce it in a pan over the stove to make a tea. Add equal parts sugar to the tea by weight and let simmer for 30 minutes. Let cool. Add the remaining ingredients with the syrup to a shaker and mix for a few seconds. Pour into a footed cocktail glass and add the lemonwheel garnish.
[contentblock id=3 img=gcb.png]
Blood and Sand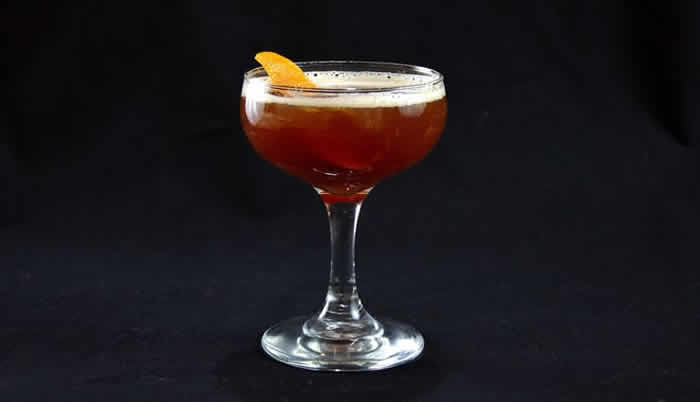 From: Matt Tripoli, bar manager, Extra Fancy, Williamsburg, New York City
"This is a classic cocktail that was created in London in 1922 to commemorate a bullfighter movie of the same name," Tripoli says. "It then appeared in Harry Craddock's 1930 book, The Savoy Cocktail Book. It works great for Halloween as the name hits home perfectly, and the main ingredient (Scotch) screams fall weather."
INGREDIENTS
· .75oz Blended Scotch (Monkey Shoulder or Famous Grouse)
· .75oz Cherry Herring
· .75oz Sweet vermouth (Carpano Antica or Cocchi di Torino)
· .75oz Fresh squeezed orange juice
· Fine tea stained
· Ice
· Fresh whole orange
DIRECTIONS
Combine liquid ingredients in tin, add ice, shake vigorously to a chill (7 seconds). Don't over shake and dilute too much. Double strain into a coupe glass (or any footed glass). Express an orange, twist, and enjoy.