Casablanca Vino Spumante is India's first Prosecco styled sparkling Wine. Internationally, Prosecco is taking the wine world by storm with its fruit forward and approachable style.
[contentblock id=1 img=adsense.png]
In India Good Drop Wine Cellars is the first to bring you a wine made in the same style and method, a wine that is light, easy drinking, full of primary fruit, medium high acidity and with hints of complexity and sweetness.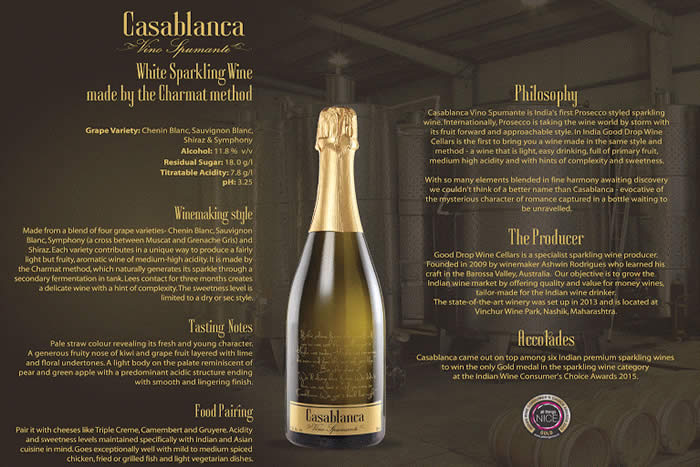 With so many elements blended in fine harmony awaiting discovery we couldn't think of better name then Casablanca- evocative of the mysterious character of romance captured in a bottle waiting to be unravelled. Casablanca came out on top among six Indian premium sparkling wines to win the only Gold medal in the sparkling wine category at the Indian Wine Consumer's Choice Awards 2015.
Grape Varieties: Chenin Blanc, Sauvignon Blanc, Shiraz and Symphony.
[contentblock id=2 img=adsense.png]
Winemaking style:
Made from a blend of four grape varieties- Chenin Blanc gives it the front palate and aromatics while Sauvignon Blanc adds to its length and crisp acidity. Symphony (a cross between Muscat and Grenache Gris) gives it a floral Muscat nose while Shiraz holds the mid-palate. Each variety contributes in a unique way to produce a fairly light but fruity, aromatic wine of medium-high acidity and contributes to its mysterious character.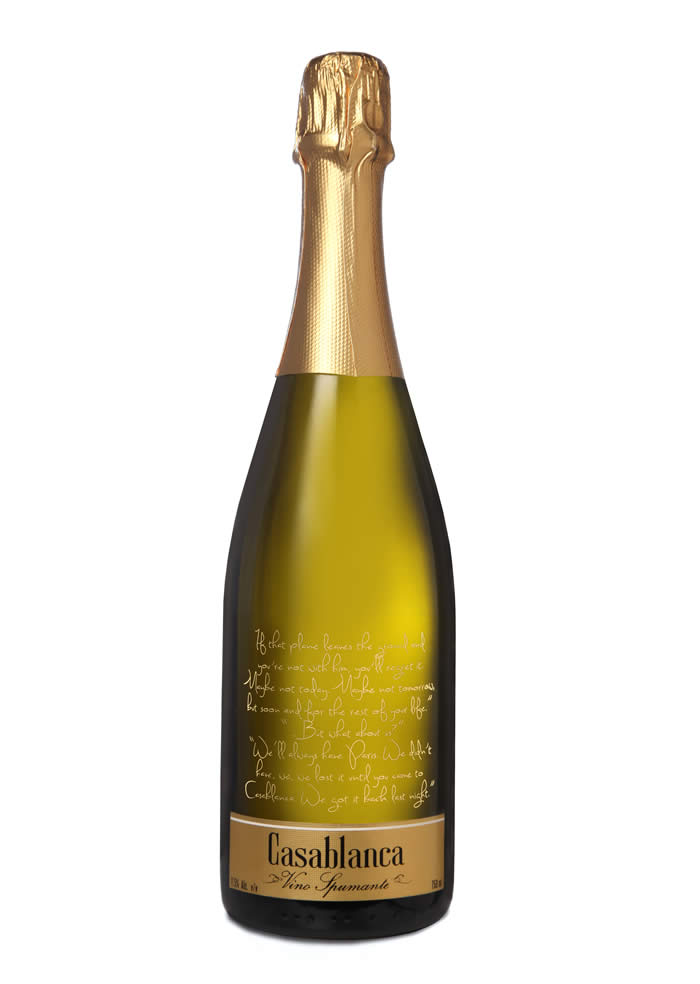 It is made by the Charmat method, which naturally generates its sparkle through a secondary fermentation. Lees contact for three months creates a delicate wine with a hint of complexity. The sweetness level is limited to a dry or sec style.
[contentblock id=3 img=gcb.png]
Tasting notes:
Pale straw colour, revealing its fresh and young character. A generous fruity nose of Kiwi and grapes fruit layered with lime and floral undertones. A light body on the palate reminiscent of pear and green apple with predominant acidic structure ending with smooth and lingering finish.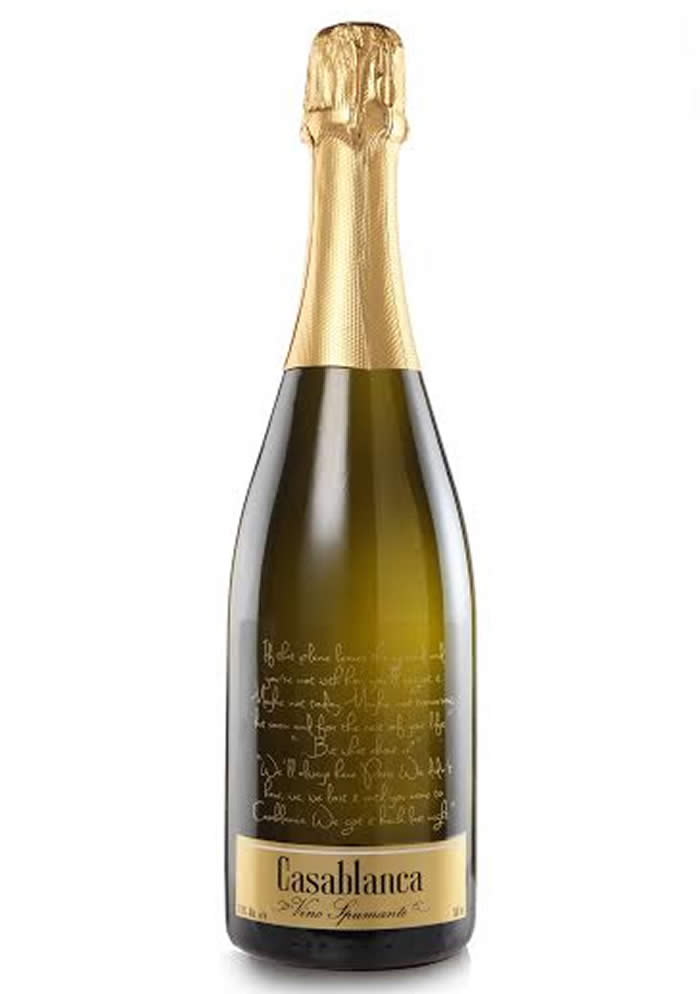 Food Pairing:
Pair it with cheese like triple crème, Camembert and Gruyère. Acidity and sweetness levels maintained specifically with Indian and Asian cuisines in mind. Goes exceptionally well with mild to medium spiced chicken fried or grilled fish and light vegetable dishes.