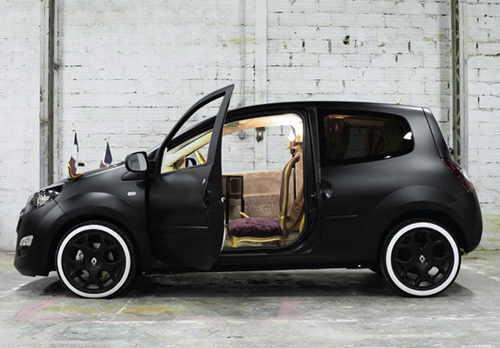 To promote the New Twingo, Renault has enlisted the combined creative talents of four European artists, including Nicola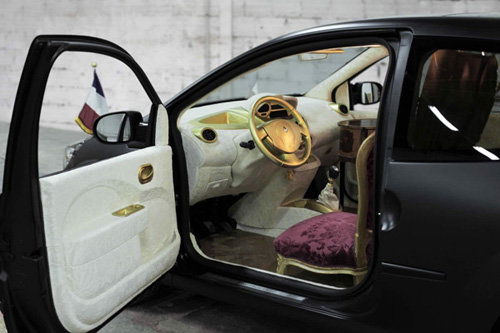 Roberts from Girls Aloud, to create a series of bespoke city cars. Renault's Twingo offered four "artists" of varying nationality and cultural discipline – fashion, music, design and cooking – the opportunity to express their vision of a "Cabinet of Curiosity" by creating their own bespoke Twingo interior.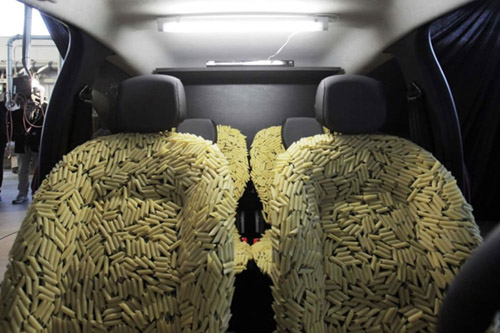 The results of the style project reflect their view of the world: joyous, optimistic, clever and bold, just like the compact city car.
Twingo Goes Pop by Nicola Roberts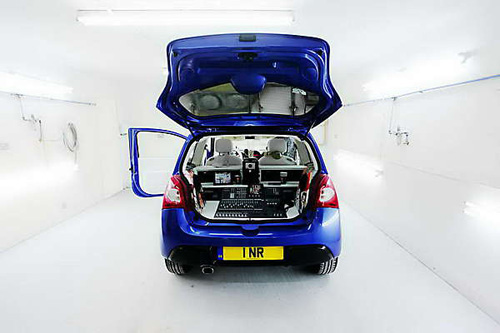 Twingo Goes Pop by Nicola Roberts is a synopsis of her life: music and fashion – washed down by gallons of coffee! "In my New Twingo Cabinet of Curiosities, as in my latest album, I have strived to blend my dreams and emotions with my personal, very defined vision of reality."
Twingo 55 FBG by Jean-Charles de Castelbajac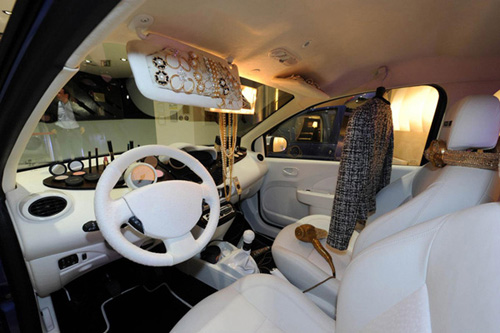 Playfully imaginative, but always elegant, Jean-Charles de Castelbajac: "Our generation demands a new low-cost luxury. We have to reconcile creativity and democracy.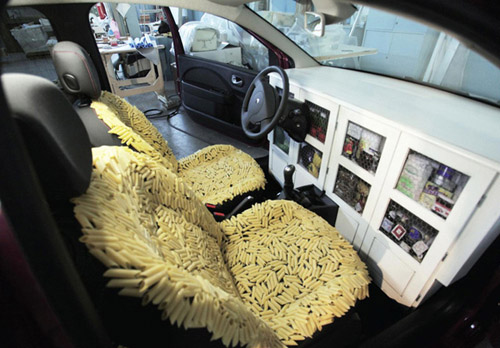 It should be a cast-iron rule for all candidates in the Presidential elections that they have to travel in a Presidential Twingo."
Twingo Reading Room by Nils Holger Moormann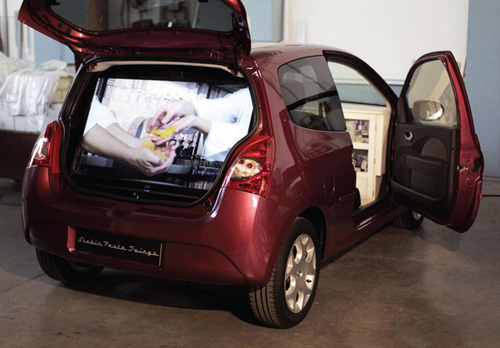 An avid reader, Nils Holger Moormann has created in New Twingo a veritable "reading room": "With New Twingo Reading Room, I am casting an eye full of hope on the car which is transformed into a personal refuge from which to shelter from the aggression of modern life."
Scabin Pasta Twingo by Davide Scabin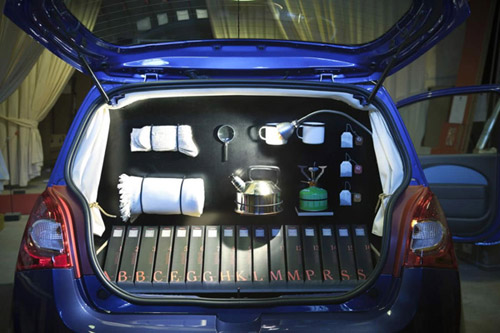 Davide Scabin, like all Italians, loves a "Bella Macchina". In the cabin of the New Twingo, he draws up a detailed inventory of all the components of Italian cuisine with, as a centrepoint for this world of emotions, that essential: pasta. "For me, the car is like cooking. It is a discovery, a movement, a journey to other people." -Beautifullife.info