Audi definitely made the US wait for the refreshed 2015 A8 and S8. The updated models were first unveiled last summer, but it has taken until June for the revised flagship sedan to reach dealers here.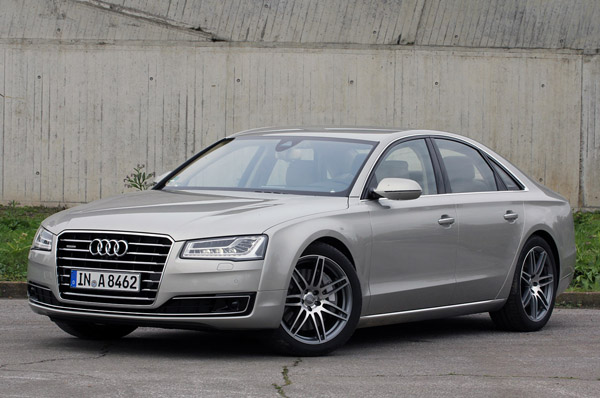 The refreshed A8 line doesn't come cheap, though. Prices are up $2,000 or more over the 2014 model year. The basic 3.0T model goes for $77,400 or $81,400 for the long wheelbase version. The long wheelbase TDI is $85,100. The standard 4.0T model asks $86,400 or $90,400 for the longer one. An S8 sets back buyers $114,900, and the full bore A8L W12 is $137,900.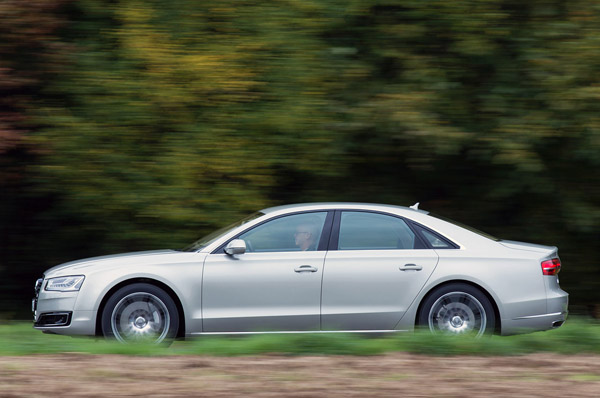 All of these prices exclude destination (which was $895 last year and now stands at $925, according to Audi representative Mark Dahncke). To make the wait worth it, Audi A8 is packing the sedan with new technology and given it the slightest restyle. All models of the luxurious vehicle now come standard with full LED headlights. The 2015 model also benefits from electromechanical steering, available variable ratio steering and active lane assist.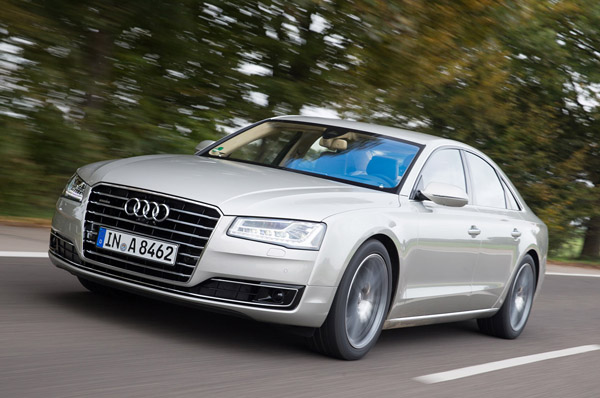 The night vision system is also updated to detect animals and alert the driver. Mechanically, there are some tiny tweaks as well. The 4.0T V8 is boosted to 435 horsepower, compared to 420 hp previously, and the 6.3-liter W12 now has cylinder deactivation.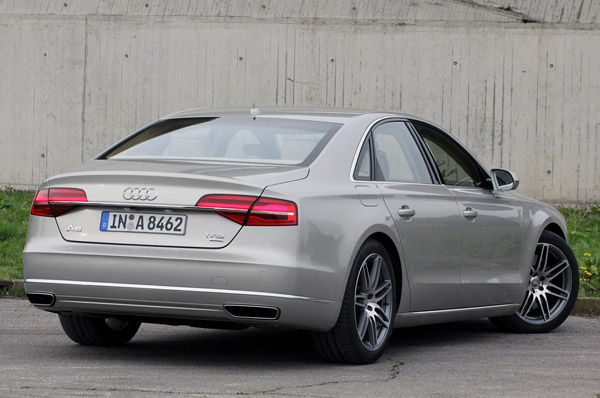 Audi says that the interior acoustics are modified for a quieter ride, and the trunk is reworked to offer more room. Buyers can also spec front seats with a massive 22-way adjust and five different massage functions. On the outside of both models get a nip and tuck.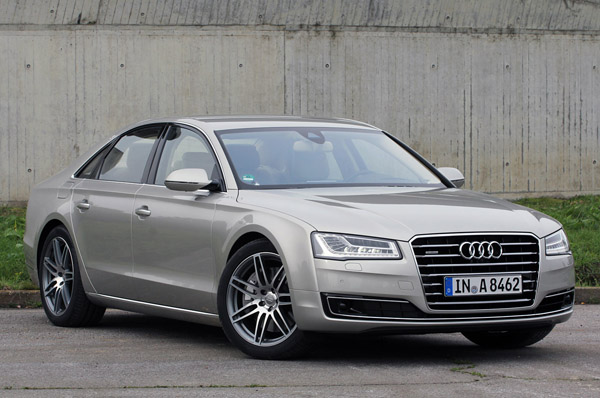 The A8 has some different creases in the hood, and the grille, front bumper and splitter are retouched to fit together a little better. The S8 gets larger air intakes in the lower bumper and an optional sport exhaust with four oval pipes at the back. Scroll down to read the full details about the revised Audi flagships. –autoblog