It is two-wheel drive. That, beyond all else you take from the changes made to the Lamborghini Huracán to create this LP580-2 derivative, is the most important thing to note. Power no longer goes to all four wheels, but only to the Huracán's rears.
[contentblock id=1 img=adsense.png]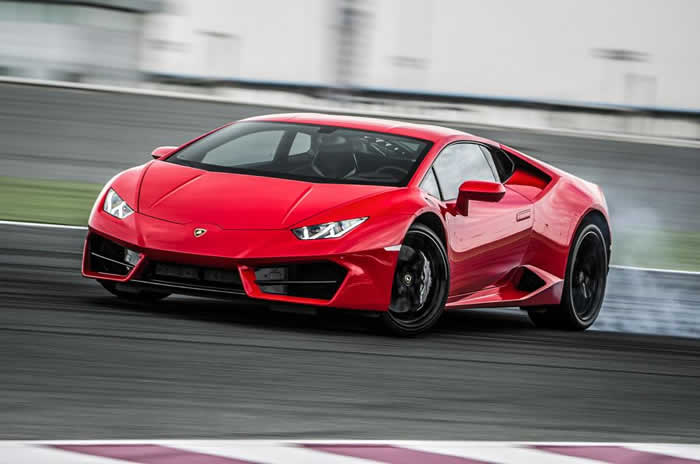 And this is important, because the regular Lamborghini Huracán, the LP610-4, is a fine car but one whose balance is – how to put it? – dictated a little too much by its nose. It understeers quite a lot because Lamborghini wanted it to be a fairly straightforward car to drive. That made it one with no vices but also, for the purist, one with too little balance. You could argue that the same was true of the regular Aventador, which is why Lamborghini added the SV variant of that model.
Think of the LP580-2, then, as the Huracán being given similar 'serious driver's car' treatment.  With the two-wheel-drive Huracán, Lamborghini says it turned its "most technological car into the purest fun-to-drive machine". We'll come to that in a moment. First, turning the Huracán into a correct-wheel-drive car has brought with it some other necessary changes.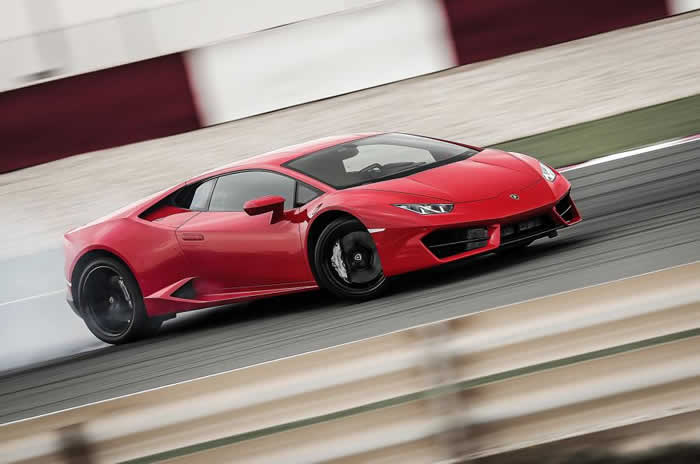 With the loss of the driveline at the front, 33kg has gone because there's no centre differential shaft forwards of that, no front differential nor front halfshafts, so the weight balance has shifted slightly rearwards – 40% front/60% rear rather than 43/57 as before. That has necessitated adjustments to both aerodynamics and suspension, especially when you factor in the desire to give more front end bite.
[contentblock id=2 img=adsense.png]
The front is now more efficient at producing downforce, while the front springs and front anti-roll bars are, combined, about 10% softer than before, to help put weight on the nose and increase agility on turn-in. The rear suspension is only revised on order to balance the changes to the front and, while the steering hardware is unchanged, that it is unencumbered by power is said to make the car feel more responsive to inputs.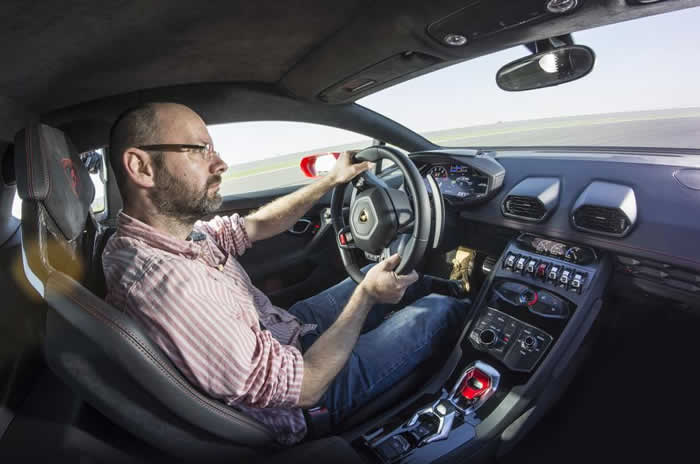 Dynamic steering – which changes its ratio depending on speed and inputs and so on – is optional but wasn't fitted to our test car and is usually less satisfactory than a standard set-up anyway. The engine and gearbox, meanwhile, remain unchanged in hardware, although the power of the 5.2-litre, naturally aspirated V10 is down from 602bhp in the four-wheel-drive car to 572bhp here, and it's made at 8000rpm rather than 8250rpm.
[contentblock id=3 img=gcb.png]
Lamborghini says that's to give a better balance with the rear wheels, but also concedes that it's easier on the transmission, given that there's a lot less driveline to cope with the power.  And, oh, how turbochargers have spoilt us for torque. The turbocharged Ferrari 488 GTB has some 561lb ft of it at 3000rpm. This normally aspirated Huracán gets a mere 398lb ft, and you'll have to wind the motor to 6500rpm in order to access it. So if you want to make progress in a Huracán, you have to want to. Won't you?