Britain's Supercar season is back with a shiny bang as scores of flash Arab-owned cars once again descend on the capital and fill London's most lavish streets with wheels of colourful bling. 
[contentblock id=1 img=adsense.png]
From a chrome Mercedes-Benz McLaren to a silver Lamborghini Aventador, the stunning vehicles are among hundreds which have been flown into the UK from the Middle East for the summer.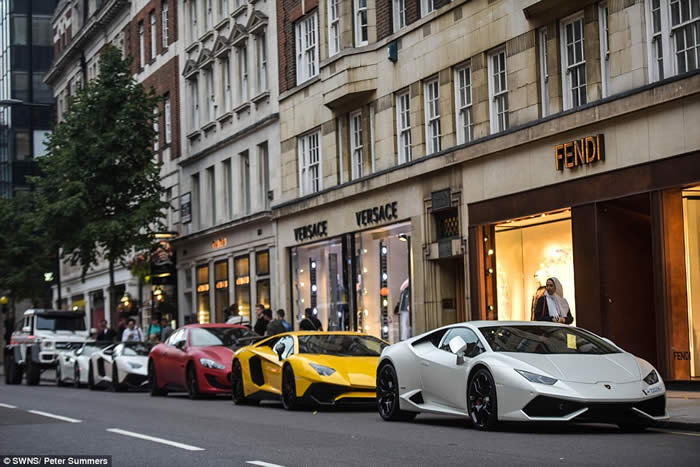 The car owners, many of them from Qatar, Saudi Arabia, UAE and Kuwait, will happily pay a small fortune – in excess of £20,000 for a return journey – for their metal marvels to be flown around 3,000 miles, and often leave them parked up on the streets of Knightsbridge and Chelsea.  
And after coughing up the huge amount to transport the machines halfway around the world, the price of a few parking tickets is hardly likely to trouble them. Local parking wardens were spotted descending on the supercars in Knightsbridge this afternoon, handing out fines which may never be paid.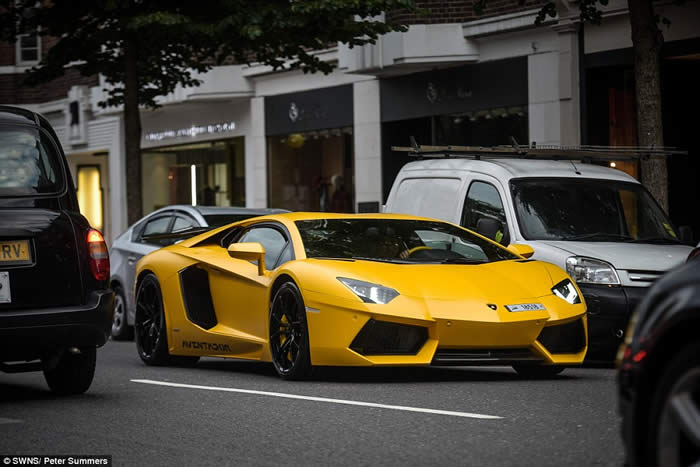 Qatar Airways is one such airline that ships the luxury cars from Doha to Heathrow. Secured to the floor of one of their Airbus A330s, the precious cargo can either be accommodated in a single row or in a side-by-side configuration. 
[contentblock id=2 img=adsense.png]
Using their main and lower deck, the airline offers 31 positions on each flight.
The supercars can already be seen lined up outside designer shops, such as Versace and Fendi, in the upmarket neighbourhoods of south-west London.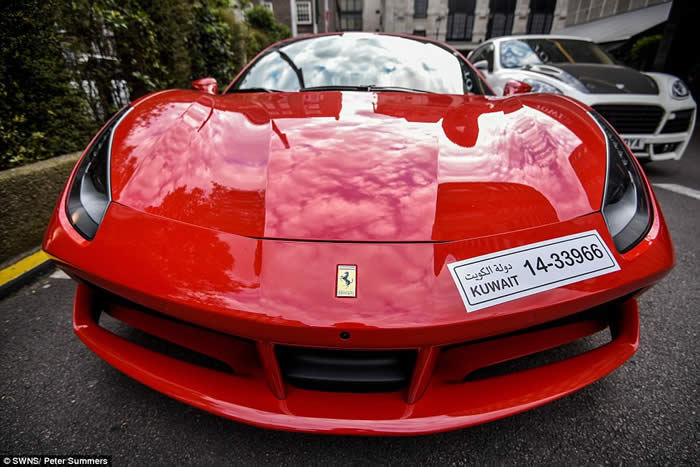 The vehicles spotted in central London over the past few weeks – following the end of Ramadan – often attract the attention of tourists and car enthusiasts, who are intrigued by the tailor-made versions of famous models. 
Several are also parked outside The Dorchester in Mayfair where the wealthy owners might stay for the summer as they escape the Middle Eastern heat. The arrival has become a regular annual event, with rich Arabs trying to outdo each other with their modified cars.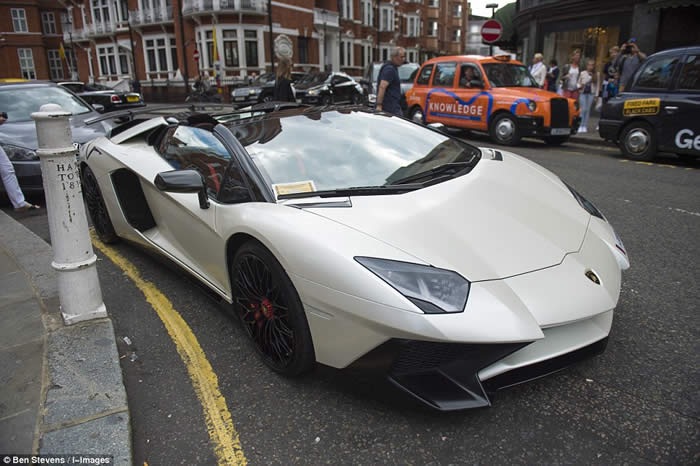 Once here, some of the over-the-top autos attract the attention of the police too – due to incorrect registration plates and insurance or parking regulation breaches. 
[contentblock id=3 img=gcb.png]
Residents in affluent parts of south-west London have complained that some drivers allegedly behave in an anti-social manner, revving the cars and treating the exclusive area as their personal racetrack – although there is no suggestion any of the cars pictured are being investigated by the police.
Via: dailymail