Discovery Vision Concept has a "Transparent Hood" which uses cameras and augmented reality to make the hood disappear during off-road and parking scenarios. This, as it turns out, is just the tip of the iceberg.
[contentblock id=1 img=adsense.png]
Not only is the windshield of the Discovery Vision capable of displaying images; every single piece of body glass – including the panoramic moon roof – is as well.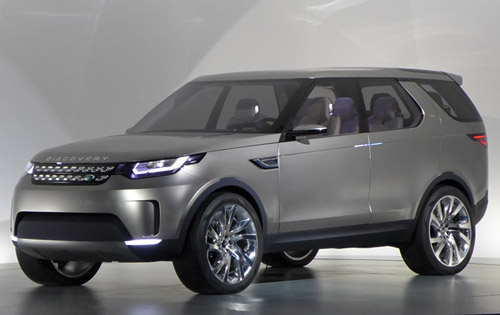 Called "Smart Glass", the entirely transparent glass can display images just like a computer screen. This allows for all kinds applications. Perhaps most exciting is combining eye-tracking sensors and navigation information to relay point of interest (POI) information to passengers.
[contentblock id=2 img=adsense.png]
Discovery Vision out for a backcountry day-trip picnic and passengers can use the included picnic blanket, sleeping blankets and cushions to get comfy in that perfect, secluded oasis. Hit the town, though, and hard case roller luggage with extendable handles can be detached from the rear-hinged coach-style doors and used to carry your belongings.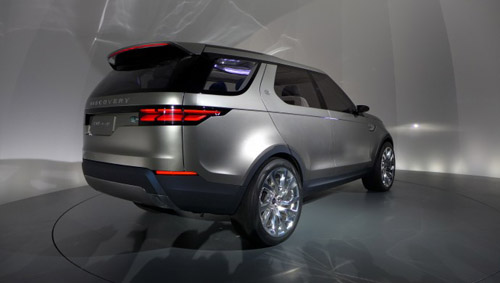 How do you top it you ask? Unveil it atop an aircraft carrier sharing the deck with a Lockheed SR-71, Concorde, a Space Shuttle and the Virgin Galactic spaceship.
[contentblock id=3 img=gcb.png]
The glitzy event took place yesterday place on the deck of the USS Intrepid, now serving out its retirement as the Intrepid Sea, Air & Space Museum in the Hudson River in New York City where LR also announced a long-term partnership with Richard Branson's Virgin Galactic.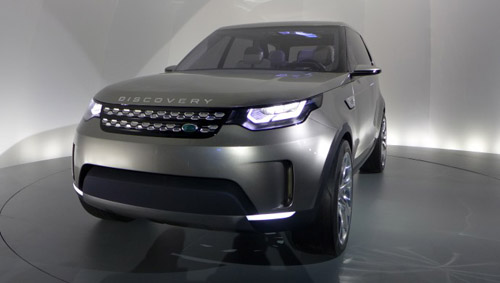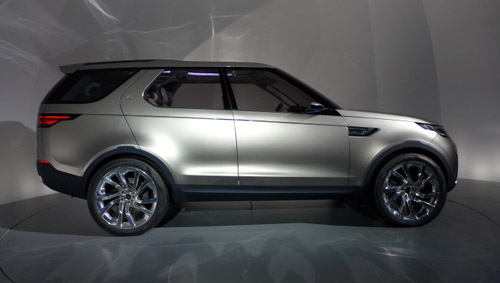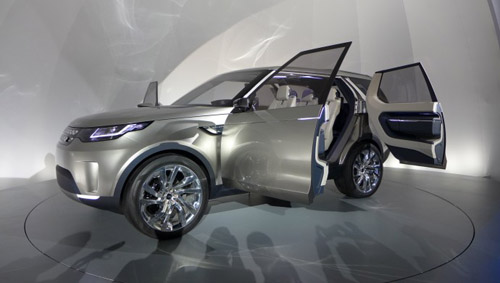 Discovery Vision is hugely impressive in its tech and comfort features, it is still just a concept. Delightfully, though, this new British 4×4 is said to preview the new range of Discovery sub-brand models coming from Land Rover in the future. Style, and gravitas of the Discovery Vision Concept, I suspect they'll take the luxury SUV market by storm.