An exotic sportscar with 500 horsepower would, by most standards, be pretty powerful. But there exists a superstrada of hypercars with over twice that — thousand-horsepower performance machines like the Bugatti Veyron, McLaren P1 and LaFerrari.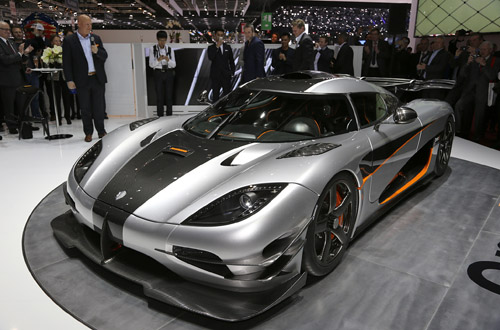 Even in such rarified company however, there is a new king of the hill that stands out against all others, and that's the new Koenigsegg Agera One:1. Koenigsegg, for the uninitiated, is a boutique supercar manufacturer based in Sweden. Founded in 1994 by Christian van Koenigsegg, the company developed not only its own chassis, but also its own engine — a 4.7-liter V8 based on a Ford block and fitted with twin superchargers — that only grew more and more powerful over the years.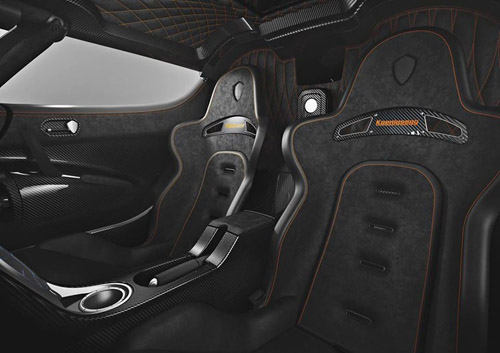 What started with 646 horsepower in 2002, soon topped 800 and then 1,000. By the time the Koenigsegg Agera R debuted at the 2011 Geneva Motor Show, the engine was producing over 1,100 hp — but what you see here is even more powerful than that. It's called the Agera One:1 because it has a perfectly balanced power-to-weight ratio. That is, for every kilogram it weighs, it has one horsepower to motivate it.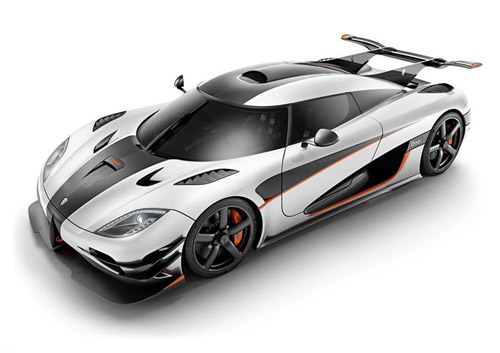 That comes partially down to the carbon-fiber chassis that is 20 percent lighter than previous versions of the Agera, but also to more power. For the One:1, Koenigsegg redeveloped its engine into a 5.0-liter V8 with a pair of variable turbochargers to produce 1,341 horsepower and 1,011 lb-ft of torque. Because that horsepower figure converts metrically into a full megawatt of power, Koenigsegg is calling this the world's first mega car — eclipsing the Super Car and hypercar labels attached to "lesser" performance machines.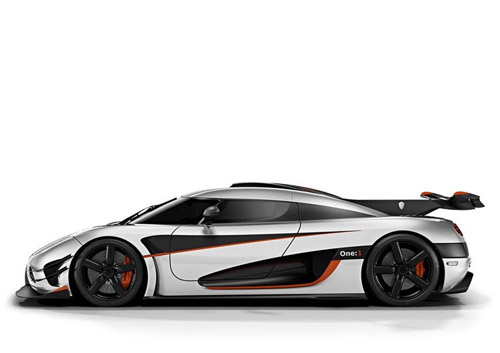 To go with all the added juice, Koenigsegg has fitted active suspension and aerodynamic aids that use satellite information to adjust itself to the road and track conditions. Koenigsegg even 3D printed the turbo housings and titanium exhaust system to save weight. As a result, the Agera One:1 can corner at two g-forces and reach a theoretical top speed of 440 kilometers per hour.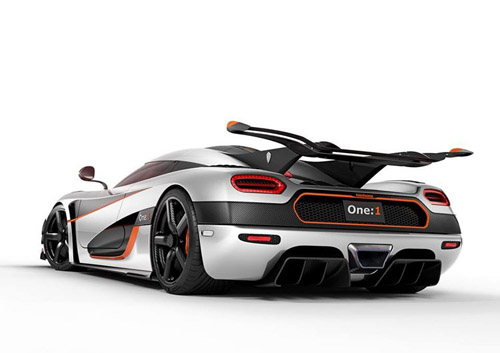 That's equivalent to 273 miles per hour, faster than the 431 km/h (268 mph) top speed clocked by the 1,200-horsepower Bugatti Veyron Super Sport. So, how much would owning the world's first mega car cost you? We dare not ask, and Koenigsegg isn't saying. It pre-sold the only examples it will make before the car was officially unveiled at the Geneva Motor Show earlier in March. -Justluxe