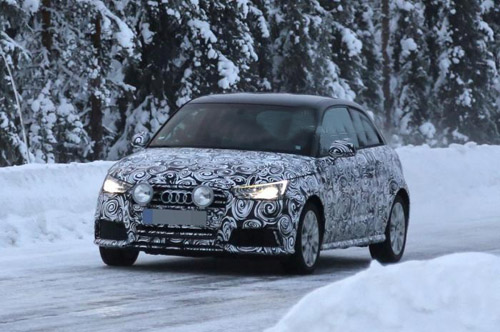 Audi showed of its new S1 hot hatch to the public at the Geneva Motor Show last week, but the Four Ringed brand isn't done tweaking the smallest member of its lineup.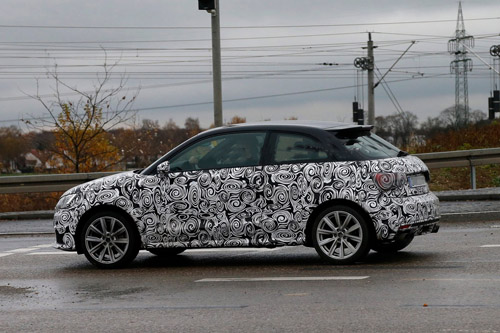 Here are spy shots of an upcoming refresh of the standard A1. The camouflaged model on display here appears to be the three-door model. From what we can discern, it seems the A1 is going to look a lot more like the S1 after the revisions.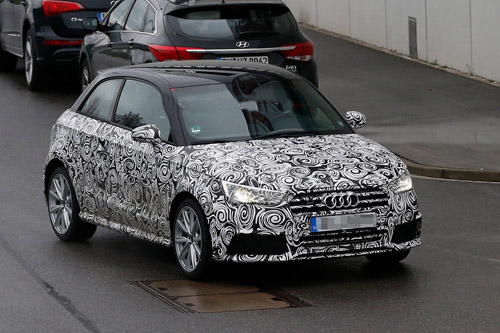 The headlights and taillights are more like the new performance model than the current standard car. Unlike the S model, the face lifted version has a different front bumper with reshaped fog lights and a slightly altered design.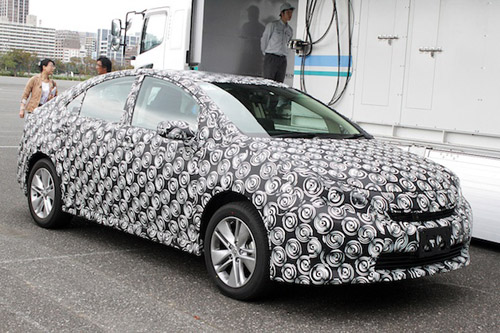 A release date for the refresh hasn't been announced yet, but regardless it probably won't be coming here. 2015 Audi A1 car is already aiming the A3 at young, American buyers. The little A1 just doesn't fit with that strategy.  Auto blog