It has been rightfully said that "Aston Martin", the British sports car maker is the torchbearer of luxury vehicles. Aston Martin is conducting its centenary celebrations in a very grand and never before seen extravagant manner.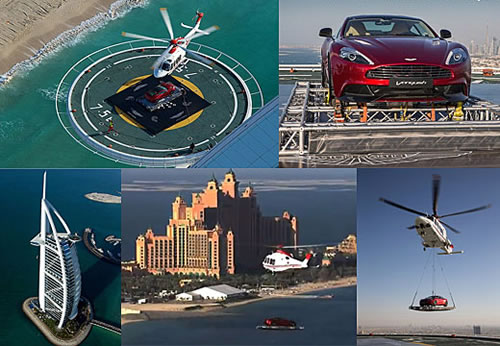 As part of the ongoing ostentatious ceremonies to mark hundred years of its existence, the company managed a spectacular event on January 2013 at the one of the world's most stunning high profile destinations, the "Burj Al Arab Hotel" situated in Dubai. The Aston Martin DB Vanquish, considered by several automobile experts to be the company's marquee sports car was airlifted onto the rooftop helipad of the iconic sail shaped hotel in front of some of the most prominent UAE officials. Reportedly this was the first instance of any type of car that has been airlifted onto a helipad situated at a height of 1,000 feet above ground level.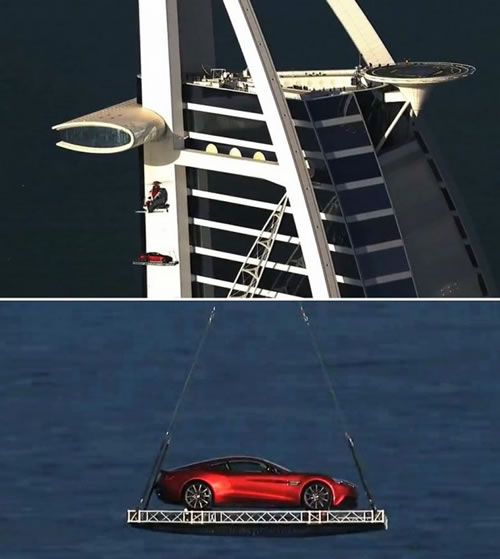 However this grand event underlined the company's number one position as one of the most luxurious world-wide car brands.

The top of the line sports car maker is also marking its hundredth year by launching an exclusive range of vehicles dubbed as the "Centenary Edition" cars. Only about 100 units of each of the car maker's elite model lines of the likes of V8 Vantage, Rapide, DB9 and Vanquish will be made available globally as part of the "Centenary Edition" range of luxury vehicles.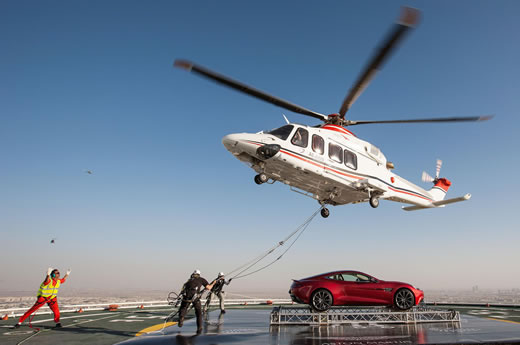 The luxurious DB Vanquish features a unique glossy paint finish, solid sterling silver Aston Martin wing badges with customized 'trans flux' enamel inlay along with a special Aston Martin hallmark. The Vanquish's exterior represents an exclusive ring side view of the firm's history stretching back to a century.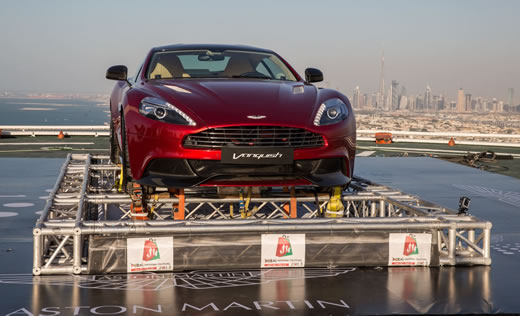 In continuation of the spirit of the Dubai celebration, a weeklong "ASTON MARTIN festival" was recently held in the UK. It was however specifically designed to appeal to the high value owners of the brand. The highlight of the centenary celebrations that were held in partnership with the UK based "Aston Martin Heritage Trust" and "Aston Martin Owners Club" was a show that featured around 100 of the brand's most iconic cars.
Source: Bornrich