A one-of-a-kind 1960 Aston Martin DB4GT with coachwork by Italian design house Bertone is expected to break the record set by James Bond's legendary car when it comes up for auction in May.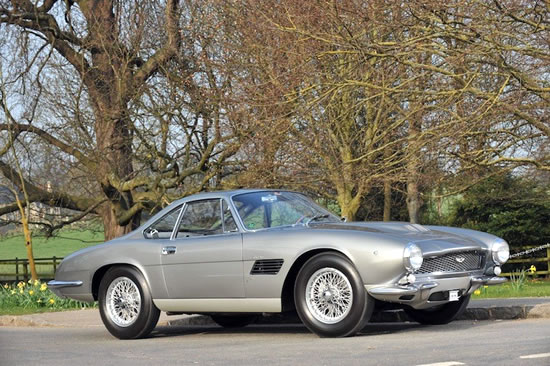 In 2010 a 1964 Aston Martin DB5 built for Sean Connery in Goldfinger was sold for a record-breaking $4.6 million; the DB4GT is expected to fetch up to about $6 million and set a new world record. The unique luxury vehicle will be offered for sale at the 14th annual Bonhams auction of Aston Martin and Lagonda motor cars at Aston Martin Works in Newport Pagnell, UK on May 18. The auction coincides with Aston's 100th anniversary, making it a perfect day to make history.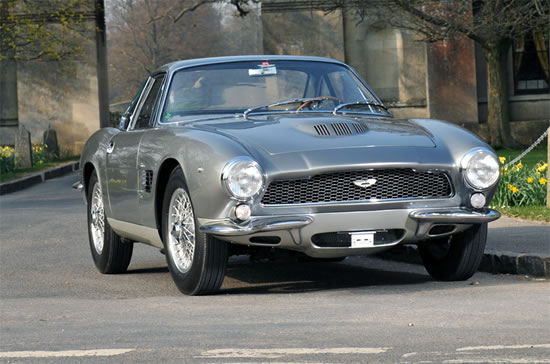 Nicknamed "The Jet", the car was originally commissioned by Aston from Bertone to be premiered at the 1961 Geneva Motor Show and was the final DB4GT to be built. It is being offered for sale for the first time in over 25 years, during which time the owner had it restored to concours condition by the factory, leading to 12 major award wins including 'First in Class' at Pebble Beach and the Hurlingham Club, and 'Best in Show' at the Concorso d'Eleganza Villa D'Este.
"Over the 14 years Bonhams has been holding dedicated Aston Martin auctions in Newport Pagnell we have sold many examples of the marque's most celebrated models," notes Tim Schofield, Director of Bonhams' UK Motor Car Department. "It gives us great pleasure to offer this important Aston Martin in this most important of years for the factory."