This first image, which was posted on social media, shows the car testing with other Ferrari models in the background. The image is understood to have been taken at Ferrari's headquarters in Maranello.
[contentblock id=1 img=adsense.png]
The picture shows the car will receive a more hardcore aerodynamic bodywork package, with elements including vented wheel arches, a front spoiler and rear diffuser.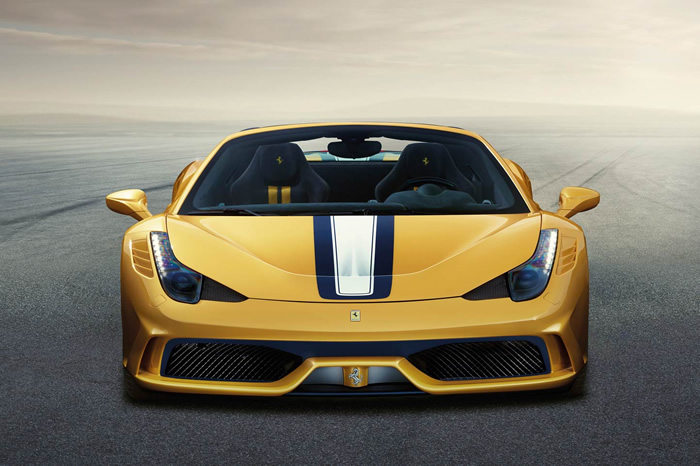 Designed to be a lightweight version of Ferrari's F12 flagship, it's understood that the F12 Speciale will not be a limited-edition model, but a full-scale production car like the 458 Speciale. The standard F12 Berlinetta will continue in production alongside it. The F12 Speciale is understood to weigh up to 200kg less than the standard car (at about 1430kg) and the power output of its 6.2-litre V12 engine has increased from 730bhp to 760bhp. 
If that is the case, this will elevate its power-to-weight ratio from 447bhp per tonne to 531bhp per tonne. That would not only give it clear bragging rights over its closest rival, the Lamborghini Aventador LP750-4 Superveloce (485bhp per tonne), but would also put its performance on a par with that of the Porsche 918 Spyder hypercar.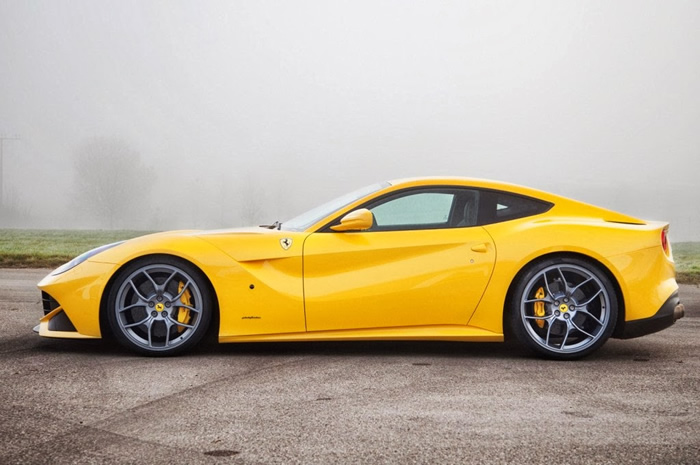 Expect a traction-limited 0-62mph time of 3.0sec or less, although the 211mph top speed of the current F12 may actually be reduced due to increased drag resulting from the extreme aerodynamics package with which the car is believed to be equipped. It is not yet clear what measures Ferrari has taken to remove so much weight from the F12 – more than double the 95kg saved in turning the 458 Italia into the 458 Speciale.
[contentblock id=2 img=adsense.png]
But expect every area to have contributed, with lightweight body panels, thinner or Perspex windows and ultra-lightweight wheels.  Expect the interior to be stripped of all but the essentials, including carpets, sound deadening and sat-nav, although most of the deleted items are likely to remain on the options list, so that those who want to travel in relative comfort in their F12 Speciale can do so.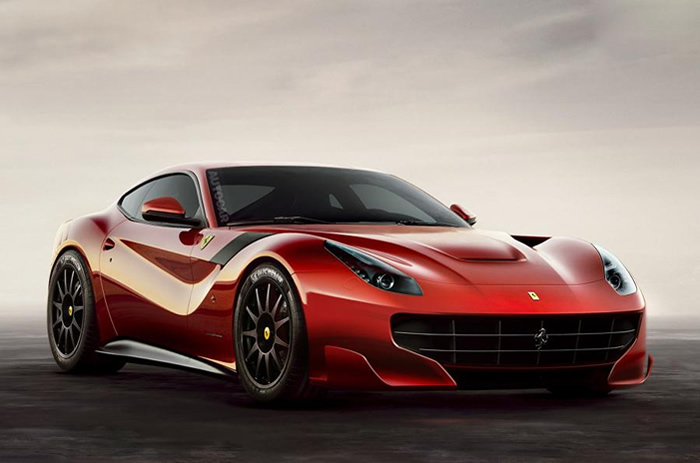 The F12 Speciale will receive a unique tune for its suspension and steering, as well as optimised safety and stability systems designed to make the car as adept on a circuit as on the road.  The F12 Speciale is likely not only to be a very special Ferrari but also a significant one, because it may be the last normally aspirated, non-hybrid production Ferrari to go on sale. Both of Ferrari's V8 models – the California T and 488 GTB are now turbocharged, while Maranello has stated clearly that future V12 models will be harnessed to electric motors, like the powertrain in the firm's LaFerrari hypercar. 
[contentblock id=3 img=gcb.png]
There is no word on price, but given that the F12 Berlinetta has a list price of £240,083 and that the 458 Speciale is a good £30,000 more than the standard 458 Italia, it is unlikely that buyers will receive much change from £300,000. But for a car that promises to be in the same performance bracket as the £781,000 918 Spyder, some may well see it as a bargain.