Less obvious but more significant is what has gone on elsewhere. Lotus has revised the extruded and bonded aluminium tub, reducing the width of the sills by 56mm and narrowing them by 43mm in order to make getting in and out of the car easier without affecting the 27,000Nm/deg torsional rigidity.
[contentblock id=1 img=adsense.png]
There's a touch more space in the footwell, too, while the cabin has been revised to make it not just easier to use but also more attractive to look at.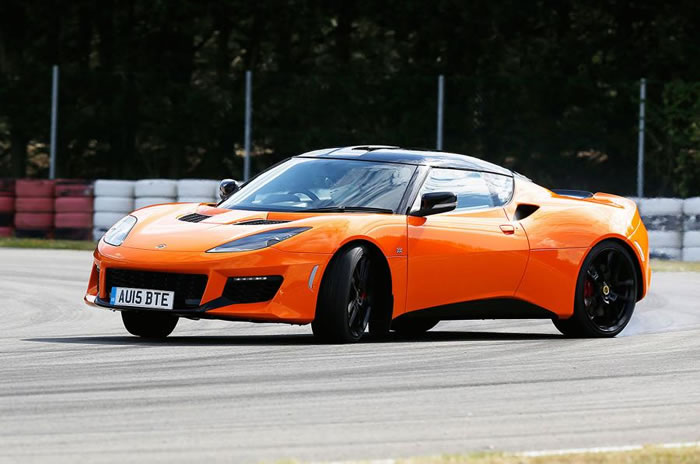 Then there are the even grubbier, even more detailed changes which, this being a motoring piece about a Lotus, I'll assume you're interested in. Mechanically, the AP Racing brakes are similar to those on the old Evora S but are now larger in diameter (370mm at the front, 350mm at the rear), while the steering rack, which is the same 2.8-turn one that gave such exquisite feel before, is mounted lower to reduce bump-steer at the expense of some steering feel.
Apparently that's an important change because the Evora 400 has been given more toe-in in order to make it feel more agile, and if you didn't also reduce the bump-steer it would tramline too much. Springs and dampers are firmer because the performance has increased and Lotus would like to make the Evora a little harder-edged, so along with the power increase comes a Quaife-sourced mechanical limited-slip differential, which should prevent excess power being wafted away by a spinning inside wheel.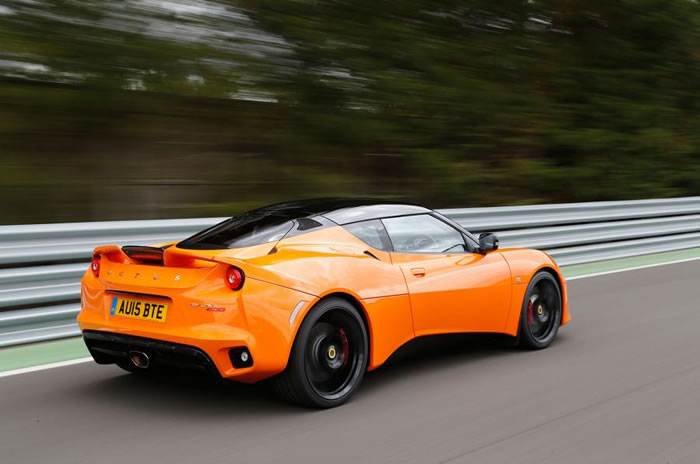 Tyres are now from Michelin and they're Pilot Supersports, and although they have the same dimensions at the front as before (235/35 ZR19s), they're wider by 10mm at the rear (now 285/30 ZR20s) in order to increase traction. Around Lotus's Hethel test track (once pockmarked like the bits of road your local council have ignored the longest but, post-Bahar, a worktop-smooth handling circuit, the Evora 400 is seven whole seconds faster than the previous supercharged Evora and as fast as a Lotus Exige S – albeit, Lotus reckons, rather less tiring than the latter.
[contentblock id=2 img=adsense.png]
It also now costs about £73,000 (£72k plus on the-road costs).  Which is a pity, because these things can get in the way of you enjoying the chassis and, if the Evora 400 has anything, it's a chassis. True, by stiffening the springs and dampers some of the ride quality has gone left, but the Evora always had some to spare.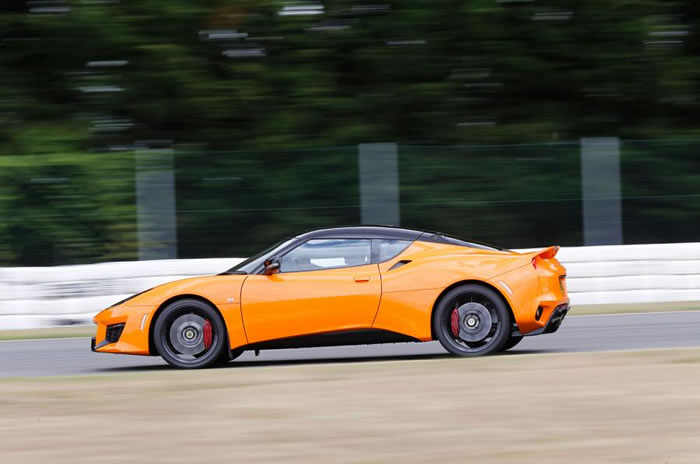 This is a car that still rides remarkably well. Sure, on the road, if you brake and introduce another chassis input – pockmarked blacktop or speed ripples on the approach to a roundabout, fpr example – there's some steering column vibration, but it's still remarkable. I think it rides better than the keener versions of the Porsche Cayman and probably has a more alert turn-in, on a steering system that remains slick, well-weighted and positive. On a circuit the Evora's limits are fairly mighty.
Lotus claims a bit of downforce but this isn't an aero car, it's just a very well set-up road car that makes the most of its tyres. There's some pitch and roll, as you'd expect of a car with a compliant ride, but movements are well controlled. Drive it smoothly and it's slick and rewarding, nudging into understeer at the limit, which you can counter by trailing the brakes or lifting off.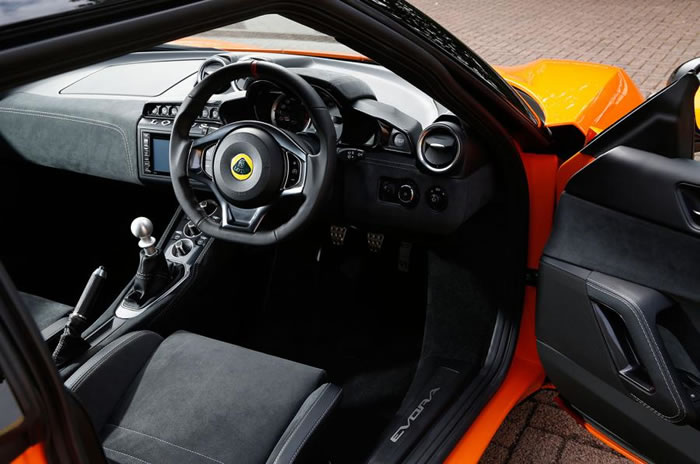 Be brutal with it below its limits and, because it 'only' has 400bhp and lots of mid-engined traction, it'll just wonder why you're trying to unsettle it. Drive it up to its limits, though, and then be assertive with the steering and throttle, and it'll do what you want: become neutral, or slip just a little, or hook up the diff and pitch itself a long way sideways. Because the steering is power assisted, the wheelbase relatively long and the people who set the car up are talented.
[contentblock id=3 img=gcb.png]
The Evora is a doddle to play around with, you're whether nicely neutral at its limit, or if you want the rear tyres on fire. For a mid-engined car it's – that word again – remarkable. Last time Autocar road tested an Evora, our cover line was: 'World's best handling car, but…'. Quite a lot has happened since then, and not just to the Lotus.