The wholly renewed 2015 Hyundai Sonata is on the verge of launching here in the United States, but it appears there's a bit more to the story first told at the New York Auto Show earlier this year. Hyundai has just revealed the first images and details of the Sonata Eco,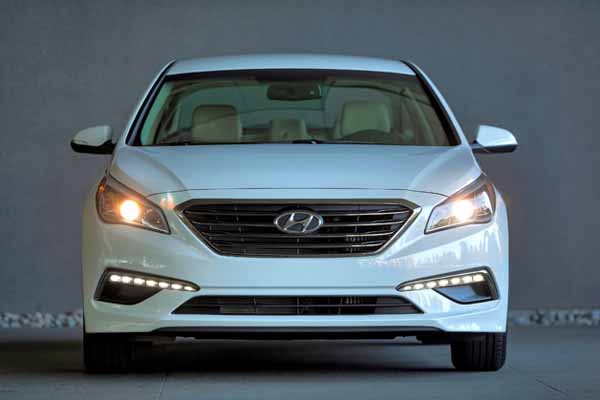 A new entry in its midsize sedan lineup that combines a small, turbocharged engine and dual-clutch transmission to achieve an estimated 28 miles per gallon in the city and 38 mpg highway. That new powe rtrain is Hyundai's 1.6-liter turbocharged inline-four, rated at 177 horsepower and 195 pound-feet of torque. That power is sent through a new, seven-speed dual-clutch 'box – the first gearbox of its type in the segment.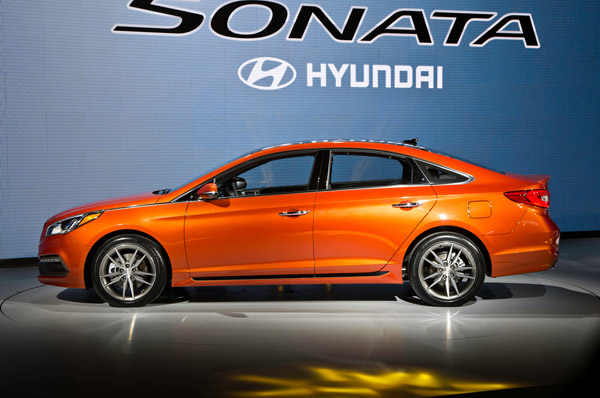 Hyundai points out that the Sonata Eco's 32 mpg combined rating offers a 10 percent improvement over the 2015 Sonata SE with its 2.4-liter naturally aspirated inline-four. 38 mpg highway is pretty impressive, especially considering rivals like Toyota's electrified Camry Hybrid musters up only one better, with 39 mpg on the highway (though its 43 mpg city fuel economy is, obviously, much better).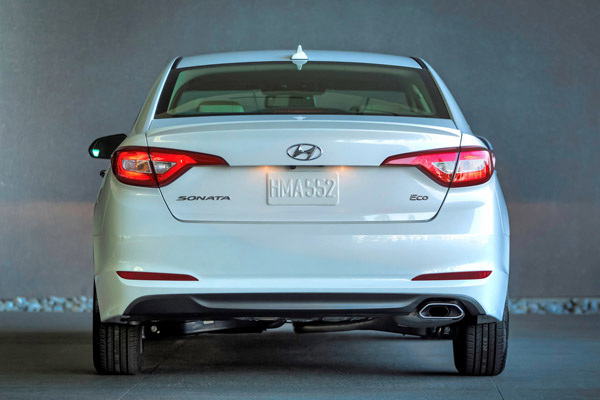 And while Hyundai still has not detailed news about a next-generation Sonata Hybrid, we've heard the company is still committed to offering one. The 2015 Sonata Eco starts at $23,275, not including $810 for destination. This represents a $2,125 price increase over the base Sonata, and the only option available on the Eco is the $4,100.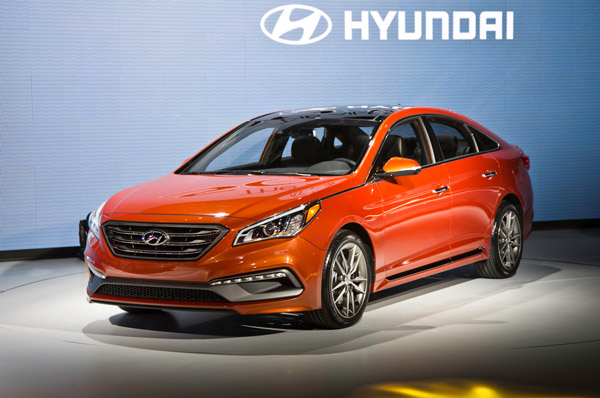 Technology Package which includes a whole host of amenities, including heated leather seats, blind spot monitoring, proximity key and a navigation system with eight-inch screen among many other niceties. Scroll down to read the full details in Hyundai's official release. -autoblog