Word has it SSC will deliver its first Tuatara supercar beginning in either December of this year or January of next.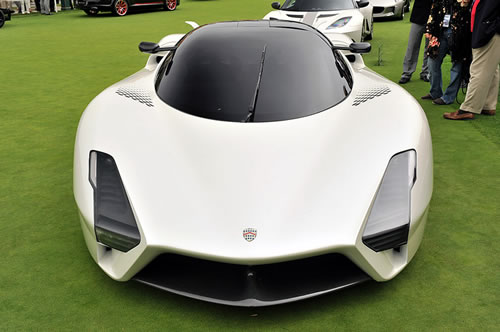 The news comes courtesy of company CEO Alan Leverett, who also said that the machine will set buyers back $1.3 million. As GTSpirit.com points out, the revelation is somewhat surprising given that SSC hasn't even unveiled the production-specification car just yet. It would seem that little fact hasn't been enough to scare away potential buyers.
The last time we heard major news from SSC was nearly a year ago when the company officially changed its name from Shelby SuperCars to SSC and broke ground on a new 36,000 square-foot manufacturing facility in Washington. Since then, the company has been largely mum about progress on its ludicrous Tuatara, although last month, it did disclose that powertrain testing had exceeded "all design specifications" during dyno testing, registering 1,350 horsepower and 1,280 pound-feet of torque. As you may recall, the car's Ultimate-Aero-based early prototype managed to bolt to 200 miles per hour in a scant 16 seconds thanks to a 6.8-liter V8 with the same power.
Source: Autoblog