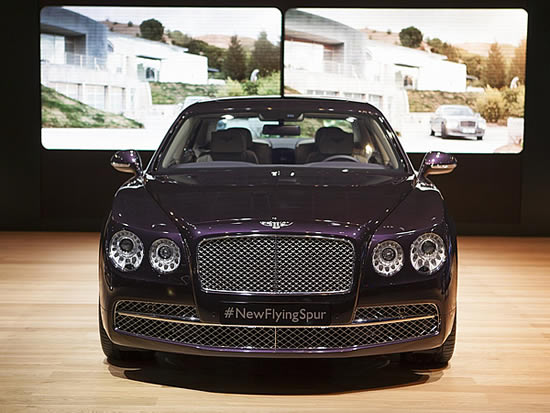 We've seen 2014 Bentley Flying Spur cause a stir at 2013 Geneva Motor Show. This time the the fastest and most powerful four-door Bentley has made its North American debut at the New York International Auto Show in purple avatar!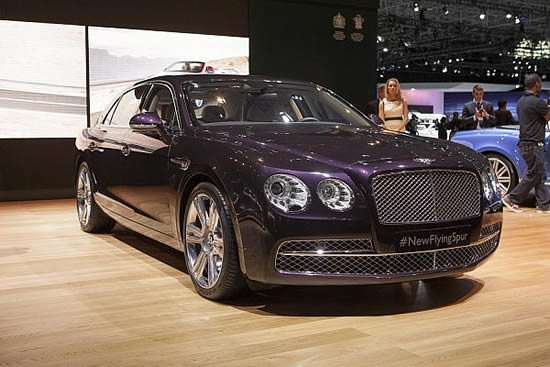 Though the technical features remain the same, the luxury automaker has grabbed additional attention by showing up in purple paint job and also by unveiling the pricing and availability details for the American market. Sporting a $200,500 tag, the new Flying Spur will be available from second quarter of 2013.
The beautiful beast is crowned as the most powerful four door Bentley owing to a 6.0-litre, twin turbo W12 engine, coupled to a ZF eight-speed transmission. This generates an output of 616 horsepower and 590 pound feet of torque. Also it powers the Flying Spur to literally fly from 0 to 60 miles per hour in 4.3 seconds and reach a top speed of 200 m.p.h.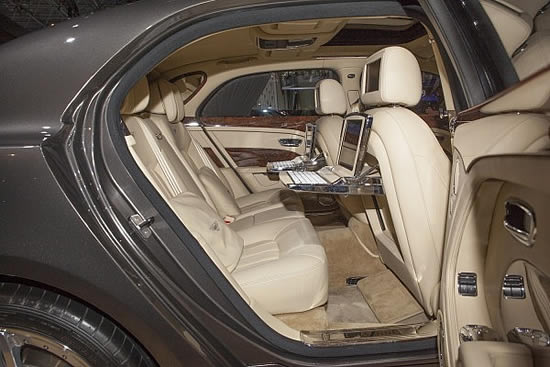 The New York International Auto Show also witnessed the American debut of enhanced specification for the flagship Mulsanne sedan boasting of advanced entertainment and communication system options.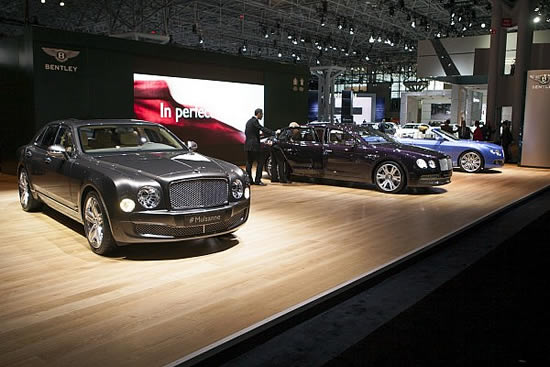 The automaker declares that, "The introduction of the new Flying Spur comes on the heels of a successful 2012 in which US sales were up 23% to 2,315 cars.
The United States remains the number one market for Bentley worldwide and the region expects to continue to achieve double digit growth in 2013."