In Yunnan Province, China, a young child by the name of Qian Hongyan leads a peaceful and happy life with her family.
But when she was just 3 years old, she went through a terrifying encounter that would forever alter her life.
Qian was hurt badly in an accident. Despite having to surgically remove her legs and a portion of her lower body, the doctors worked very hard to save her life. The family of Qian was unable to cover the cost of her disability-related medical treatment, prostheses, or other needs.
According to Atlanta News, Qian was unable to leave her home and was confined there. She believed that she would never again be able to leave her home. One day, her grandfather had a thought that was the beginning of something amazing, something that touched the whole world.
The little girl's story is a beautiful example of bravery and willpower.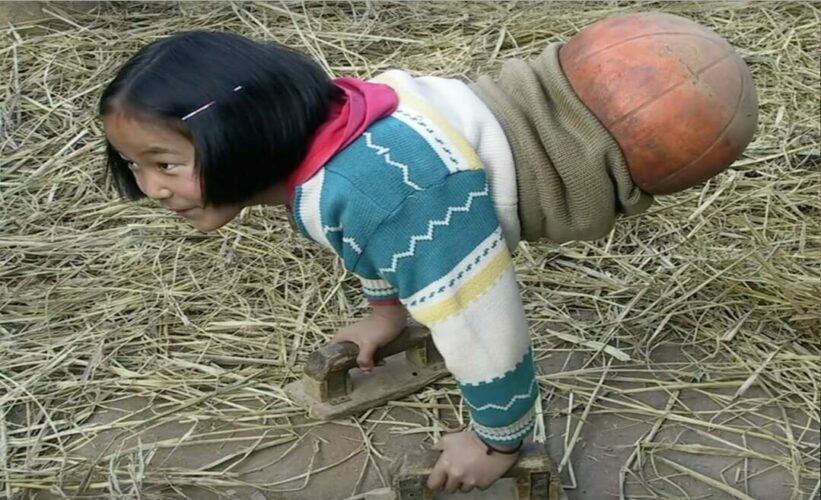 Qian was certain she would never be able to move independently after her accident. She was helpless to do anything on her own and was confined to her house. Despite not having the resources, the family never gave up on helping Qian overcome her disability. Her grandfather bought a basketball one day.
He constructed two wooden handles for Kian's hands by cutting a piece of the ball. Then he demonstrated to his granddaughter how to move using his new invention.
"From the first moment I started using it, I became very happy. For the first time, I felt like I could get out of bed, get out of the room and get to the yard of the house, and I had a much bigger space to play in, a much bigger world", Qian said.
The story of the amazing little girl made headlines all over the world and people started calling her the 'basketball girl'.
When people from all around the world saw the photos of Qian and the basketball, they started giving money so she could buy actual prosthetic legs so she could walk once more.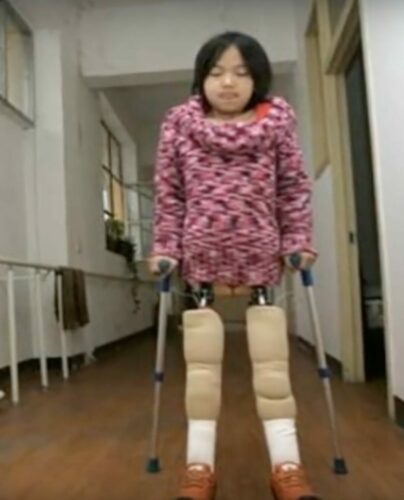 Qian acknowledged that it was challenging to adjust to the prosthetic legs, but she remained persistent. Finally, she was able to walk once more, realizing her dream.
The young fighter also admitted that she wished she could swim. But it won't be simple. She had to exert a lot of effort and persistence, but she was successful. She not only picked up swimming, but she excelled at it to the point where she was accepted into the 2009 Paralympic Games. She continued to succeed after this incredible accomplishment.
She currently competes professionally and has won a number of significant events, thus she has also made a large sum of money.
Qian admits that learning to swim and competing professionally was extremely challenging, but the key was to never give up. Her determination will motivate us to never give up.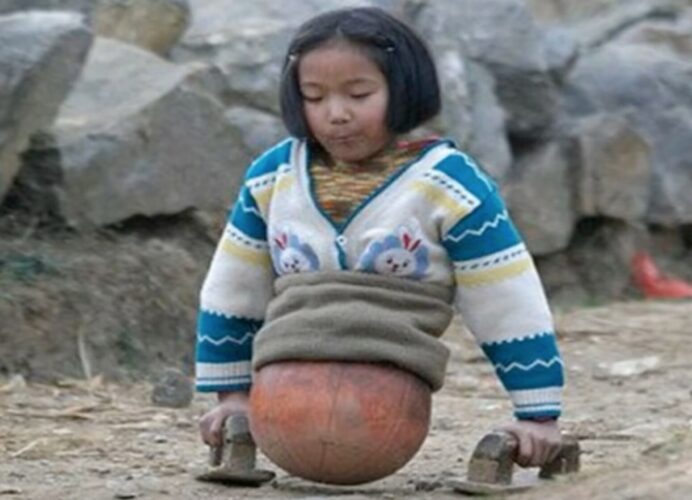 Qian now has artificial legs that appear even more natural!
We are lucky to be able to see what Qian has achieved. She is an inspiration. She has shown that, as long as you keep trying, anything is possible.