The 2021 Lexus IS launched with a slew of design and handling enhancements, making it the best IS to date. It was also designed with the Lexus Driving Signature philosophy under rigorous testing and evaluation at Toyota Technical Center Shimoyama. For many, the front-engine rear-wheel-drive compact sports sedan struck the perfect balance between sportiness and sophistication..
Lexus IS 500 F SPORT Performance, which dials up the sports sedan formula to 11 with the addition of a powerful 472-horsepower naturally aspirated V8 engine and ferocious quad exhaust system. It expands the IS family and ushers in a new era of F SPORT Performance models that will appeal to passionate driving enthusiasts that crave higher levels of performance over the standard F SPORT Design and Handling models.
2022 IS 500 will have a starting MSRP of $56,500, making it highly competitive within the mid-performance segment. The starting price of the IS 500 Premium is $61,000, offering customers the same high-output power performance, with the addition of convenience features like Mark Levinson 17-speaker Premium Surround Sound Audio System, navigation system, panoramic view monitor, triple beam LED headlights, and power rear sunshade. The IS 500 Launch Edition will be limited to just 500 units in North America and will have an MSRP of $67,400. The new 2022 IS 500 is expected to arrive in dealerships later this fall.
A Rare Breed: Lexus F SPORT Performance Line
As the first model in the new Lexus F SPORT Performance line, the IS 500 engine provides a boost in displacement and performance over the IS 350's 3.5-liter V6. With a push of the engine start button, its naturally aspirated 5.0-liter V8 engine roars to life, providing a not-so-subtle reminder that something special lies beneath its raised hood. The IS 500 has a maximum output of 472 horsepower at 7,100 rpm and 395 lb.-ft. of peak torque at 4,800 rpm.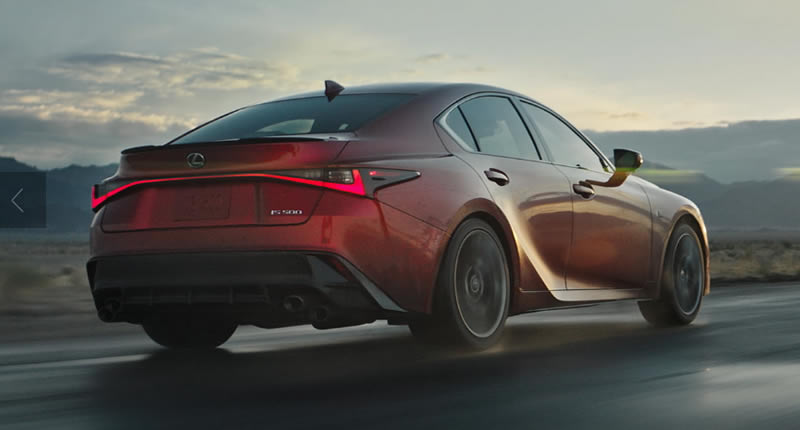 Despite the drastically more powerful engine, the vehicle tips the scales at 3,891 pounds, gaining only 143 pounds of additional curb weight over the standard IS 350 F SPORT. The IS 500 delivers a 0-to-60 mph time of 4.4 seconds according to AMCI testing and has an EPA-estimated 25 mpg highway rating. Other IS 500 performance enhancements include a throaty quad exhaust system with dual-stacked tailpipes that perfectly amplify the new V8 engine. This exhaust not only sounds ferocious but is inspired by F models, like the RC F.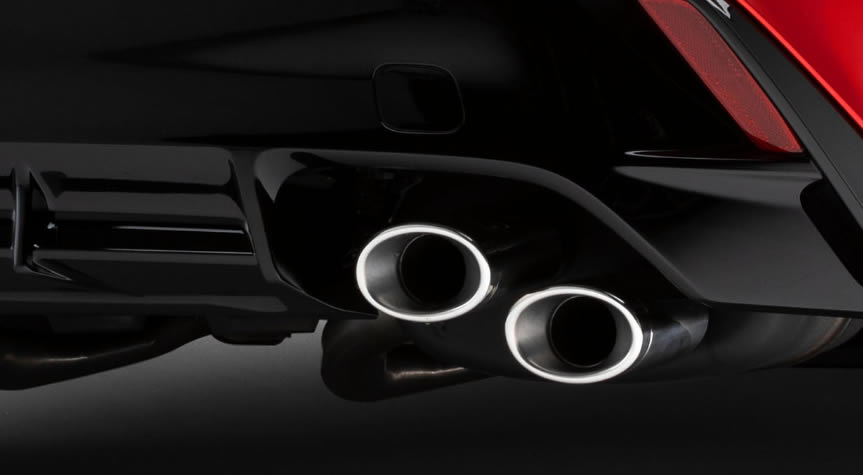 IS 500 uses the same eight-speed Sport Direct Shift automatic transmission with lockup torque converter found in the RC F. It also features drive mode select Sport S and Sport S+ found in the IS 350 F SPORT, which provides advanced engine and transmission mapping to enhance performance. In addition, Sport S+ adjusts the amount of EPS steering assist and damping force to deliver sportier handling to match the updated powertrain settings. Custom Mode is also available, offering multiple combinations for powertrain (Normal/Eco/Power), chassis (Normal/Sport), and air conditioner (Normal/Eco).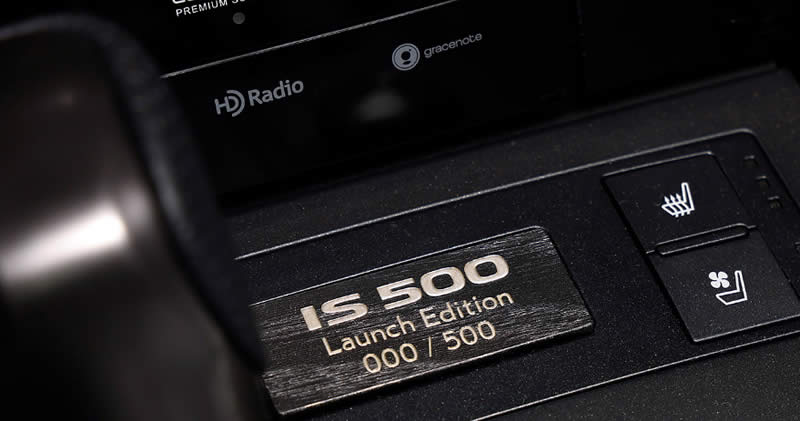 Starting with 2022 IS 500, Lexus F SPORT Performance models will come fitted with unique black badging on the sides to distinguish them from F SPORT models.